J. Christian Adams, a commissioner and former DOJ official, sent an email to Andrew Kossack, a federal official charged with the panel's administration, and copied all of the other commissioners Monday. He asked that Kossack request an annual public report from DOJ on election crimes as well as voter fraud cases the department has pursued over the last decade.
"As far as I can tell, there has not been a single prosecution whatsoever for any double voting or any non-citizen voting. I know with certainty that multiple instances of double voting and alien voting have been brought to the attention of the appropriate federal officials, and no action has been taken. Of course when you don't prosecute crimes, you tend to have more crimes," Adams wrote.
The email is significant because it is the only recent sign of action from the commission, according to Maine Secretary of State Matthew Dunlap (D), who forwarded the message to HuffPost; it also reveals one avenue of inquiry the panel may pursue. Even the panel's own commissioners have said they have no idea what it is working on or what it will eventually recommend to Trump. Several studies and investigations have shown voter fraud is not a widespread issue.
In his email, Adams also pointed to the Interstate Crosscheck system, which is administered by Kansas Secretary of State Kris Kobach (R), the commission's vice chair, and designed to identify instances of double voting. Academics have shown the system is extremely unreliable and could purge hundreds of legitimate voters for every illegitimate vote it finds.
Adams told the commissioners the system "has yielded a demonstrable inventory of potential double voting."
"It is not possible that every single one of those is a false positive, and those that are not represent likely federal felonies," he wrote. "I know in some instances these matches were brought to the attention of the appropriate federal officials. Understanding the extent of un-prosecuted and known election crimes can inform the Commission's recommendations."
Adams currently serves as the executive director of the Public Interest Legal Foundation, where he sues jurisdictions he claims are not purging their voter rolls of ineligible voters aggressively enough. He has also produced reports claiming to show thousands of non-citizens registering and voting, but his data is disputed. In 2010, he resigned from the Justice Department in protest after the department didn't follow through on his recommendation of voter intimidation charges against two members of the New Black Panther Party who were standing outside of a Philadelphia voting place in 2008, one of whom was holding a nightstick.
Logan Churchwell, a PILF spokesman, declined to provide more information on Adams' request to the commission.
"Here's the real news: your leaker went to HuffPo before taking the time to at least discuss the proposal in any real detail with their fellow commissioner posing the matter," he said in an email.
Adams' interest in obtaining DOJ information is likely to draw scrutiny from members of Congress and civil rights groups who have sought to know more about the nature of the relationship between the department and the panel.
In June, DOJ sent out a letter to 44 states asking for information about their procedures for purging voters from their rolls and compliance with federal law. The letter was sent the same day the commission sent a letter to all 50 states asking for information on voters, but a DOJ official said it was a coincidence. In February, Hans von Spakovsky, a commissioner on the panel, wrote an email complaining about having "mainstream Republicans" and Democrats on the panel to a private party. The email was eventually forwarded to the Department of Justice with instructions for Attorney General Jeff Sessions to read it.
Eric Dreiband, Trump's pick to lead DOJ's civil rights division, said as part of his confirmation hearing that he believes the probe and the department to be separate and did not anticipate having a role in the probe.
Critics have said the commission is an effort by Trump to substantiate his claims of widespread voter fraud during the 2016 election. They also are concerned that Trump and the commission will paint an exaggerated picture of voter fraud to justify more restrictive voting policies.
Justin Levitt, a professor at Loyola Law School in Los Angeles who served as a deputy assistant attorney general in the DOJ's civil rights division during the Obama administration, said he could understand Adams wanting to follow up on any credible information about voter fraud. But Levitt noted the Crosscheck system produced data that was too broad and not reliable enough on its own for DOJ officials to use as a basis to pursue prosecution.
"It's a little bit like my saying, 'I know that somebody committed a crime, somewhere, on the Eastern Seaboard, and boy, it's a real shame that police haven't followed up.' That's not a useful crime tip," Levitt told HuffPost.
"This is one email. I think we are still waiting to find out how the Kobach commission plans on going about its business," he continued. "I think it has provided no gameplan for analyzing the data it's seeking and no series of steps to let the public know what kinds of information it's going to be looking for to make its recommendations."
David Becker, a former senior trial attorney in DOJ's voting section, said that generally, department officials always had to make decisions about which cases to pursue. He pointed to complaints that fraud hadn't been prosecuted aggressively enough during the Obama administration and that the department hadn't done enough to go after allegations of excessive racial gerrymandering and violations of the National Voter Registration Act during the administration of President George W. Bush.
"In every administration within the DOJ, decisions have to be made about use of resources and priorities. Just because something may be evidence of a crime, doesn't mean DOJ has unlimited resources and can look at all of it," Becker said. "The wording of the email seems to me that they're more interested in trying to impugn the Obama Justice Department than they are in determining whether there's real voter fraud out there. There of course are cases of voter fraud, I don't think anyone's doubting that, it's just whether the numbers go beyond the relatively small number of cases that we've seen."
Kobach said last week the commission's work had virtually stopped because of several lawsuits alleging the panel is violating different transparency and privacy requirements. One of the lawsuits against the commission was filed last week by Dunlap, who said the panel is not providing him with any information, so he cannot perform his job as a commissioner. Kobach called the suit "baseless and paranoid."
Becker said Adams' email raised questions about claims the panel was inactive.
"Clearly the work is not as on hold as they've suggested. I don't know what that means, it's just extremely odd," Becker said.
Trump and Vice President Mike Pence, who is chairing the commission, have pledged the probe would be neutral. But earlier this year, documents unsealed in a court case against Kobach showed he presented Trump with a plan last year to amend the National Voter Registration Act to make it acceptable for states to impose a proof of citizenship requirement. Advocates say such a move would make it significantly more difficult to register to vote and amounted to a smoking gun of Kobach's intent to impose a federal voting restriction.
Asked about Adams' email, Dunlap, who has openly expressed frustration with the commission, said it signaled his colleague's preordained goals.
"I don't know," Dunlap said via email. "He already has his conclusions, facts be damned."
Before You Go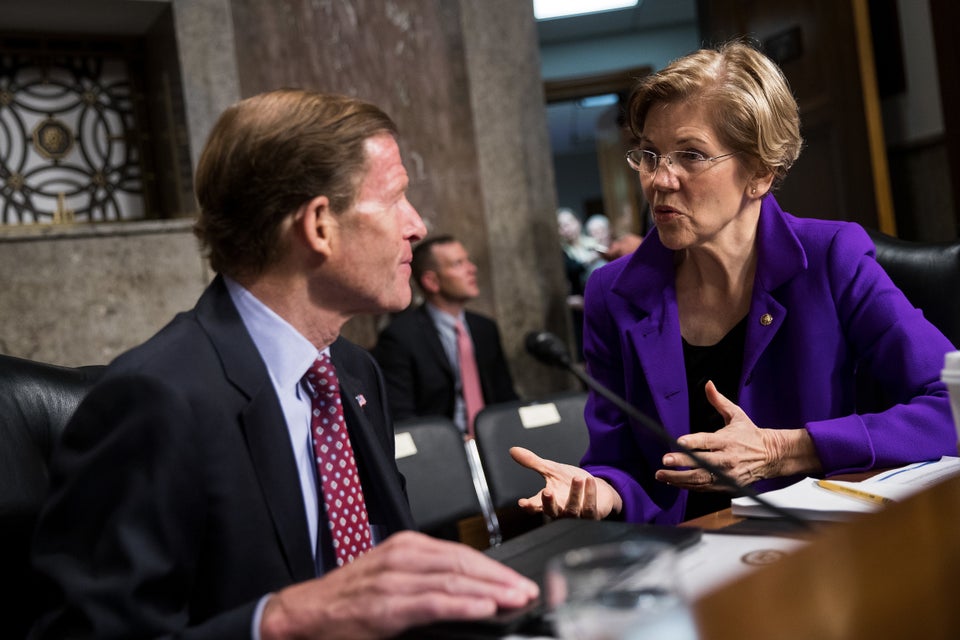 2017 Scenes From Congress & Capitol Hill
Popular in the Community