It's been months since President Donald Trump first said there was widespread voter fraud, and any evidence supporting the claim has yet to emerge. But that hasn't stopped Trump.
In an interview with Time magazine published Thursday, Trump stood by his theory that more than 3 million people voted illegally because he said he thought he would be proven right eventually.
"Well now if you take a look at the votes, when I say that, I mean mostly they register wrong, in other words, for the votes, they register incorrectly, and/or illegally," Trump said. "And they then vote. You have tremendous numbers of people. In fact I'm forming a committee on it."
It isn't illegal to be registered to vote in multiple states, but it is against the law to cast a vote multiple times. Numerous studies and investigations show that widespread voter fraud isn't a problem. Numerous secretaries of state and top Republicans in Congress have said there's no evidence of widespread fraud.
Still, Trump stood firm on his insistence to create a commission, lead by Vice President Mike Pence, to investigate the issue. Top election officials in nearly every state haven't heard anything from the White House about that investigation or seeking evidence of voter fraud.
"We'll see after the committee. I have people say it was more than that. We will see after we have. But there will be, we are forming a committee. And we are going to do a study on it, a very serious problem," Trump said.
Asked how, as president of the United States, he could stick by the claim when there was no evidence of it, Trump told Time he was just going with his gut.
"I'm a very instinctual person, but my instinct turns out to be right. When everyone said I wasn't going to win the election, I said well I think I would," he said.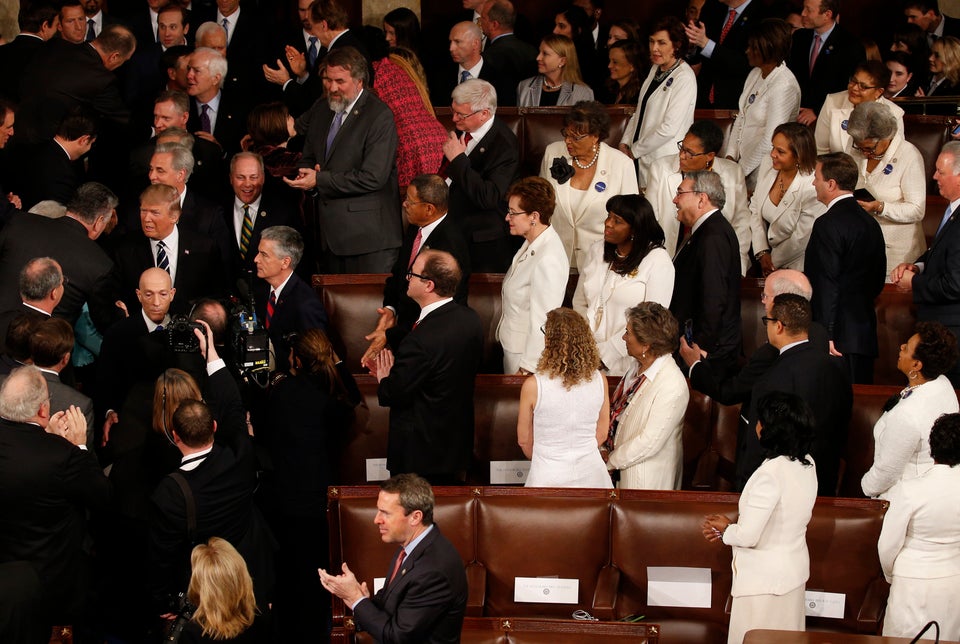 Trump's First Speech To Congress