The survey, conducted by the Yale Program on Climate Change Communication and the George Mason University Center for Climate Change Communication, found that 56 percent of people supporting Trump in the 2016 race think global warming is real. Among John Kasich voters, that percentage jumps to 71, while only 36 percent of Ted Cruz's supporters believe in man-made climate change. (Kasich and Cruz both left the presidential race after Indiana's primary.)
Trump voters were also more likely to back a presidential candidate if he or she strongly supported addressing global warming.
Meanwhile, nearly all Democratic voters -- 93 percent of Bernie Sanders backers and 92 percent of Hillary Clinton supporters -- believe in global warming.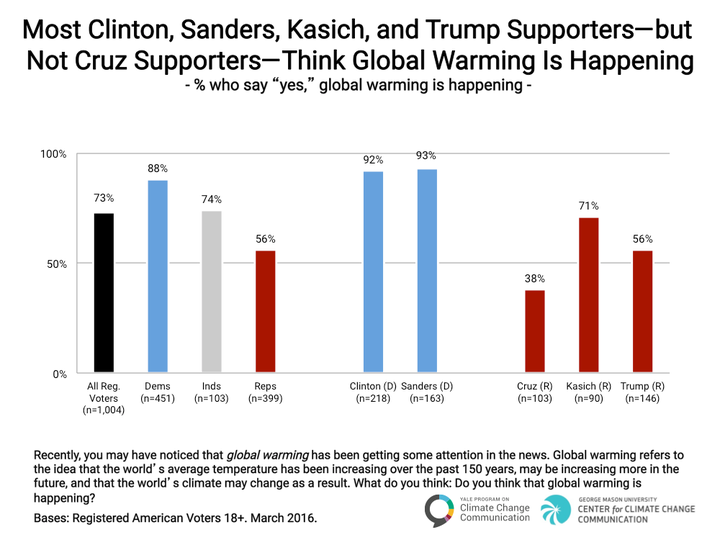 But while most Trump voters acknowledge that climate change is happening, just 35 percent said they were worried about it. In contrast, 83 percent of Clinton supporters and 80 percent of Sanders supporters are concerned by current warming trends.
The study also found broad support among all candidates' supporters for funding research into renewable energy sources and providing tax credits for people using solar panels or energy-saving cars.
"I am not a believer, and I will, unless somebody can prove something to me, I believe there's weather," Trump said in an interview with radio host Hugh Hewitt last fall. "I believe there's change, and I believe it goes up and it goes down, and it goes up again. And it changes depending on years and centuries, but I am not a believer, and we have much bigger problems."
The Yale-GMU poll surveyed 1,004 registered voters in March, and has a margin of error of 3 percentage points.
Before You Go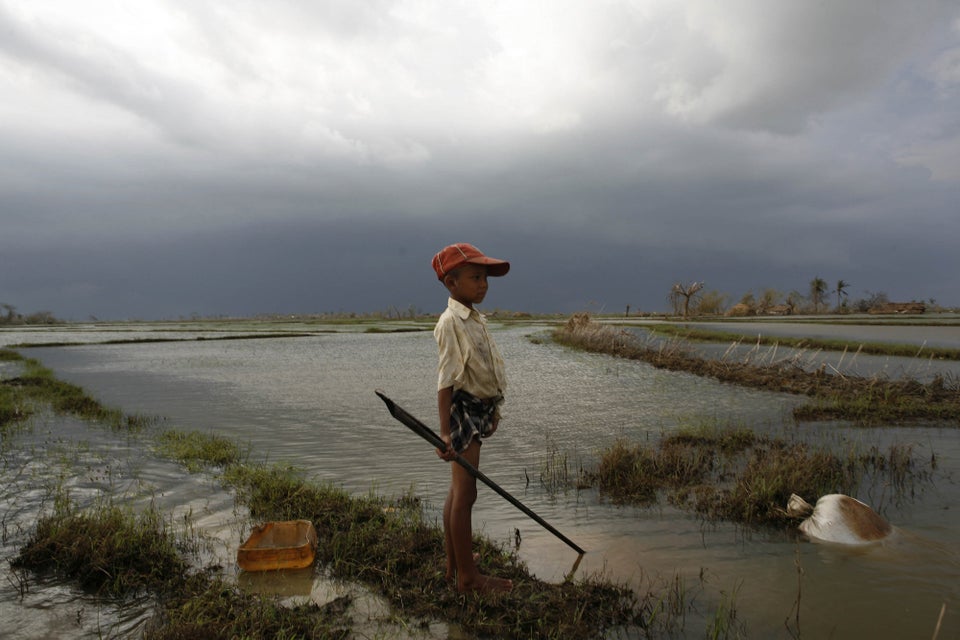 Climate change seen from around the world
Popular in the Community