The waiver to the Jerusalem Embassy Act ― the 1995 U.S. law that declared Jerusalem Israel's capital and required that the American embassy be officially relocated there ― was set to expire on June 2. Since the law's adoption, every president has signed the recurring waiver.
Trump had vowed during the presidential campaign to move the U.S. embassy to Jerusalem "fairly quickly" after taking office, a promise welcomed by many of his supporters, including the new U.S. ambassador to Israel and the country's government.
The White House on Thursday insisted that the move would still happen.
"While President Donald J. Trump signed the waiver under the Jerusalem Embassy Act and delayed moving the U.S. Embassy in Israel from Tel Aviv to Jerusalem, no one should consider this step to be in any way a retreat from the President's strong support for Israel and for the United States-Israel alliance," the White House said in a statement.
"President Trump made this decision to maximize the chances of successfully negotiating a deal between Israel and the Palestinians, fulfilling his solemn obligation to defend America's national security interests. But, as he has repeatedly stated his intention to move the embassy, the question is not if that move happens, but only when."
The president had cast doubts over an immediate move in recent months, and a little over four months after the inauguration, Trump appears to have decided the move would complicate his diplomatic efforts in the region.
Palestinians and Israelis both consider Jerusalem their capital, but moving the embassy would be seen as an acknowledgement that the Trump administration is siding with Israel.
"If this is the decision, to transfer the embassy to Jerusalem, it will not help peace and we hope it doesn't happen," Palestinian President Abbas warned during a January visit to the Vatican.
King Abdullah of Jordan cautioned the White House against the move during a February visit to Washington, echoing Abbas' argument that it would further aggravate the Israeli-Palestinian conflict.
"There's no more important symbol than the American Embassy," Jerusalem Mayor Nir Barakat, who supports the move, acknowledged in February.
Trump isn't the first president to walk back his promise to relocate the U.S. embassy. Bill Clinton and George W. Bush promised to make the move on the campaign trail only to conclude later that it would strain their peacemaking efforts.
However administration officials insisted that, unlike his predecessors, Trump plans to keep his promise, despite his refusal to outline a timetable.
"Since the disposition of Jerusalem is a final status issue that must be decided by the parties themselves, moving the embassy could cause significant harm to US credibility as a mediator in efforts to move toward a two-state peace agreement," J-Street, a progressive, pro-Israel organization, said in a statement praising the president's decision.
This article has been updated with a statement from the White House.
Before You Go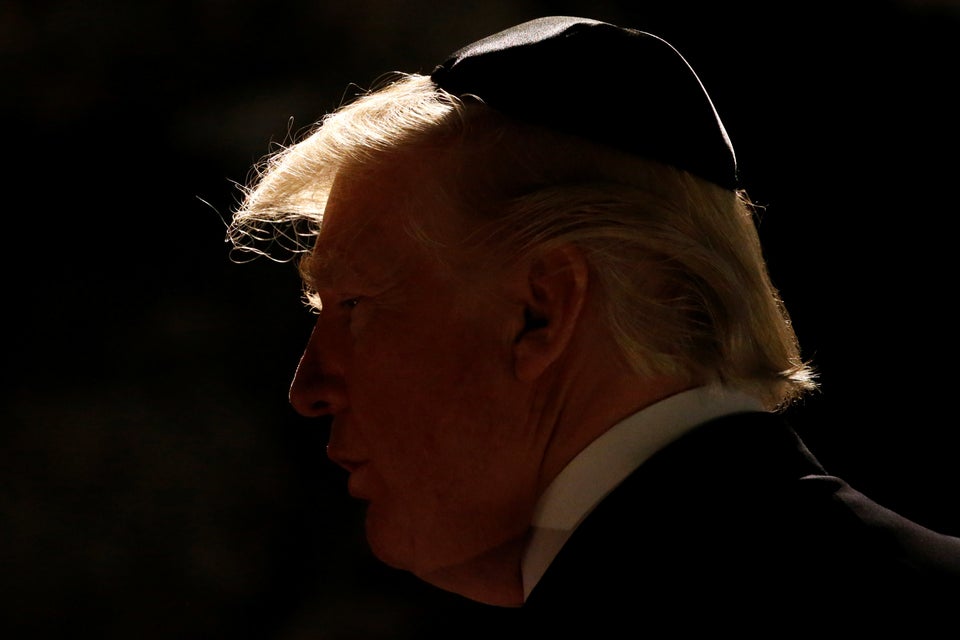 President Donald Trump's First Trip Abroad
Popular in the Community