It's probably costing the city of Los Angeles a lot of money to keep President Donald Trump's Walk of Fame star.
The infamous star has been vandalized, again, this time during the city's Resist March, which this year replace the annual L.A. Pride Parade, on Sunday, according to the Los Angeles Times. The star was covered with stickers with slogans that included "I Resist Homophobia" and "No! Drive Out Trump/Pence Fascist Regime."
We've lost count of how many times this star has been attacked.
So all in all, a sticker attack isn't too scandalous. Probably not the most expensive problem to fix, either.
And in case you wondering, Trump didn't earn the star for his role on NBC's "Apprentice." He actually earned the recognition for his work producing the "Miss Universe" pageants, according Fast Company.
Until next time, little star.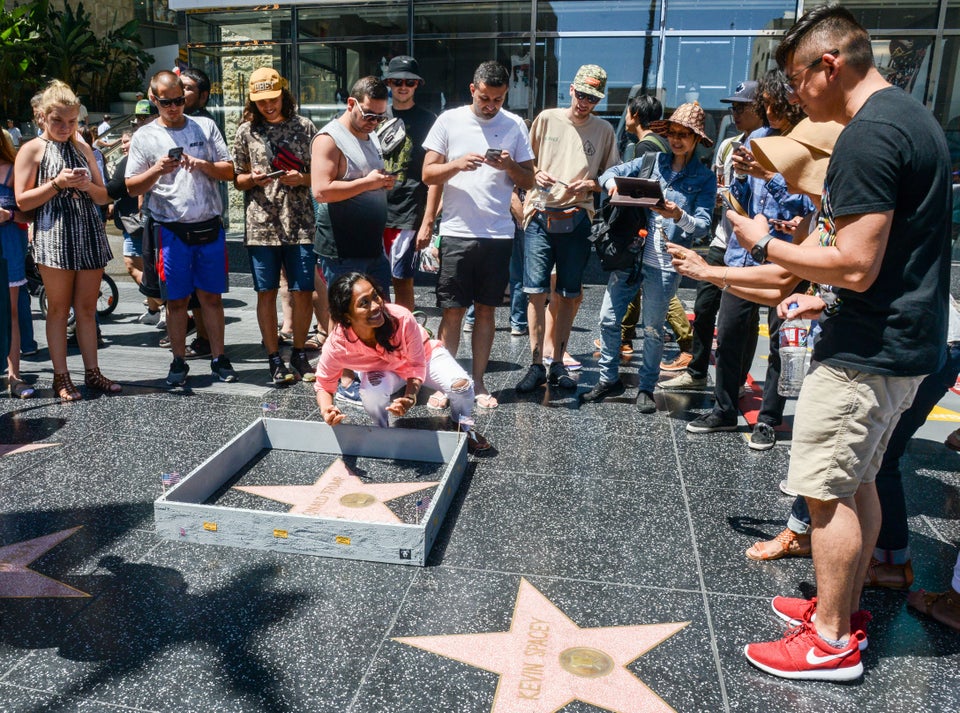 Street Artist Builds Wall Around Donald Trump Hollywood Walk of Fame Star
Popular in the Community