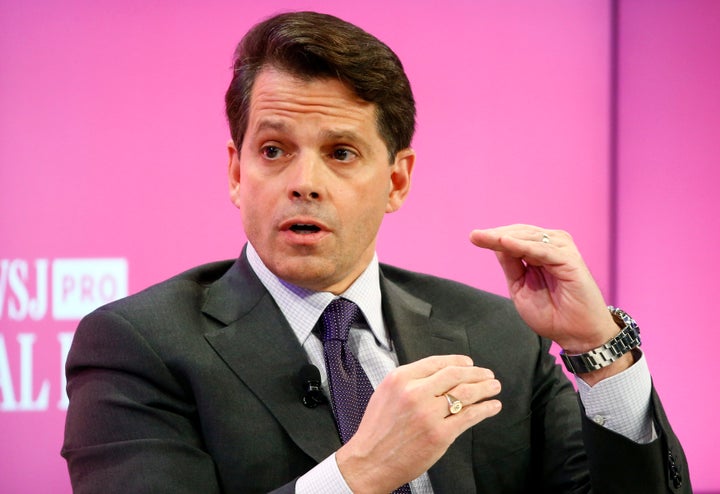 One of Donald Trump's top Wall Street fundraisers said an Obama administration rule cracking down on retirement fees and bad investment advice "could be the dumbest decision to come out of the U.S. government in the last 50 to 60 years."
Anthony Scaramucci, who founded Skybridge Capital, a firm that sells funds made up of hedge funds, made the comments at a securities conference last week in Washington, Investment News reports. "It's about like the Dred Scott decision," Scaramucci said, promising that a Trump administration would repeal what's known as the fiduciary rule, part of Obama's reforms on retirement accounts scheduled to begin taking effect in April.
Scaramucci wrote in a follow up email to Investment News reporter Mark Schoeff Jr. that he made the comparison to the 1857 Supreme Court case denying African-Americans citizenship because "the left-leaning Department of Labor has made a decision to discriminate against a class of people who they deem to be adding no value."
The Trump campaign did not respond to repeated requests for comment from Investment News. Neither the Trump campaign nor Scaramucci responded to HuffPost's requests for comment.
The fiduciary rule could save Americans $17 billion a year, according to a White House estimate. Currently, brokers are allowed to be paid extra to push their clients to high-cost or high-risk funds without disclosing they get paid extra to do so.
The rule is designed to encourage people to invest more of their retirement savings in low-cost index funds and similar products. These funds, which track the value of the stock market or other assets, are the right way for most people to invest for retirement.
There are legitimate concerns that too much money flowing into index funds may create risks in the market. However, that is a complex, nuanced debate that is best not begun by comparing stock brokers with slaves.
Popular in the Community