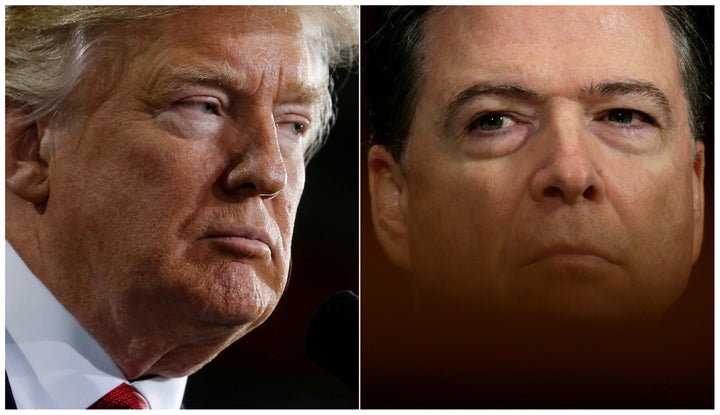 WASHINGTON – The top Democrat on the Senate panel investigating Russian interference in last year's presidential campaign said Sunday that a major unresolved issue is how the Russians knew which states to target to help President Donald Trump.
"This is one of the questions we have to sort through," Virginia's Mark Warner said on CNN's State of the Union. "It does seem strange, it appears, that Russian-paid Internet trolls who created bots were then able to put forward fake news, selective stories in a way that seemed targeted."
He added that while he knows of no iron-clad proof of collusion between Russia and Trump's campaign, "there is a lot of smoke."
Crucial to Trump winning the the White House was that he carried three states ― Wisconsin, Michigan and Pennsylvania ― by a combined margin of about 76,000 votes. Polls had shown Democratic nominee Hillary Clinton leading in the trio of states, and all of them had been won by Democrats in the six presidential elections before last year's vote.
Warner in March told reporters that more than 1,000 paid Internet "trolls" working out of Russia sought to influence the 2016 election in Trump's favor by disseminating unflattering and, at times, untrue information about Clinton.
Clinton in an interview last week also suggested that the Russians could not have known how to "weaponize" the emails they stole from the Democratic National Committee and from her campaign chairman, John Podesta, unless they had been helped "by Americans and guided by people who had polling and data information."
Warner and the Republican chairman of the Senate Intelligence Committee, North Carolina's Richard Burr, have been examining the question of Russian meddling for months. Last month they issued subpoenas asking Trump's first national security adviser, Michael Flynn, to turn over documents related to his contacts with Russia. Flynn has refused to comply with that order.
Flynn was fired less than a month into the job after reports surfaced that he had misled Vice President Mike Pence about his discussions with Russians, potentially making him a blackmail target.
Trump has vehemently denied that his campaign colluded with the Russian intelligence agencies last year and has called the entire probe "fake news" generated by Democrats to explain how they lost an election they thought they would win.
He told the Russian foreign minister and the Russian ambassador to the United States that he had fired FBI Director James Comey last month to take "great pressure" off of himself regarding the agency's investigation into Flynn's contact with Russian officials, according to a published report.
Comey is scheduled to testify before the Senate Intelligence Committee on June 8 about Trump's request that he drop the probe, which the then-FBI director refused.
U.S. intelligence agencies have concluded that Russia worked to hurt Clinton and help Trump during the 2016 election, in part by stealing documents and emails from the Democratic Party and from Clinton's campaign chairman and then releasing embarrassing ones on a near daily basis in the final weeks of the campaign through WikiLeaks.
Trump praised WikiLeaks for doing this in almost every campaign appearance in October, and for months claimed that it was impossible to know who had stolen the emails.
That Russian meddling, and possible collusion with the Trump campaign, remains under investigation by the FBI and committees in both the House and Senate. After Trump fired Comey, Trump's Justice Department appointed Robert Mueller, who headed the FBI from 2001-2013, as special counsel to run the Russia investigation.
Popular in the Community