On Thursday, President Donald Trump visited Warsaw, Poland before heading to Germany to meet with world leaders at the G20 summit. He was met by a crowd of supporters and a handful of protesters dressed as handmaids.
The Polish protest took place in Krasinskich Square where many Trump supporters had gathered to greet the U.S. president. A large group of people also showed up to protest President Trump's visit, with most of the protestors dressed in plain clothes. Some were holding signs that read "Dumb Trump" and "Trump not welcome!"
From the photos circulating on Twitter, it appears that about a dozen women arrived at the protest dressed as handmaids. At least one man was dressed as a handmaid as well (far right in the photo below).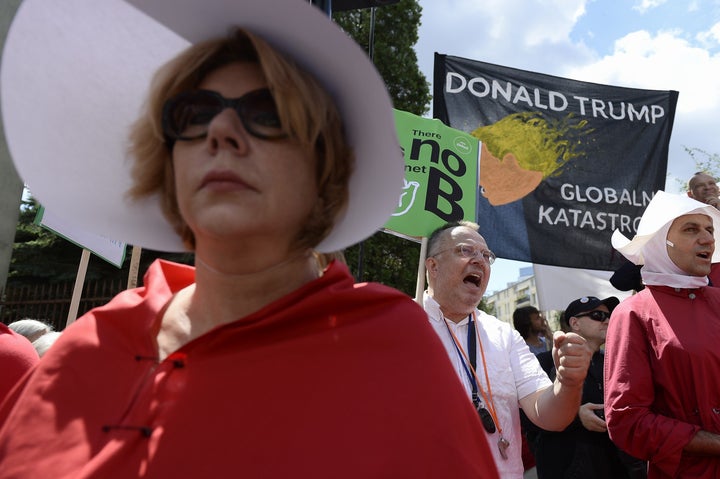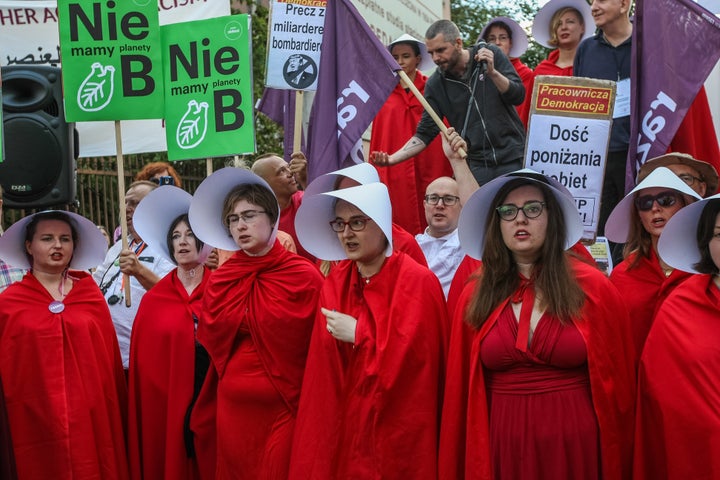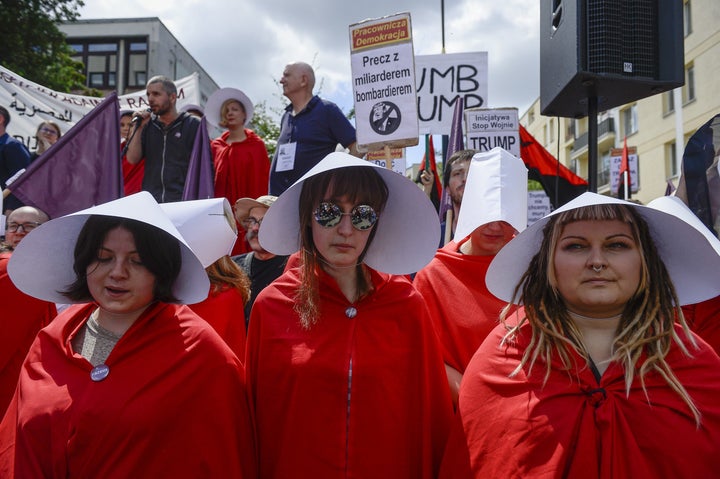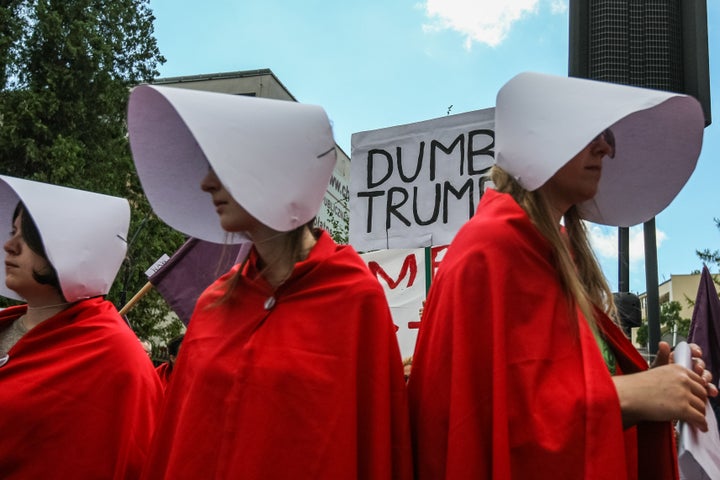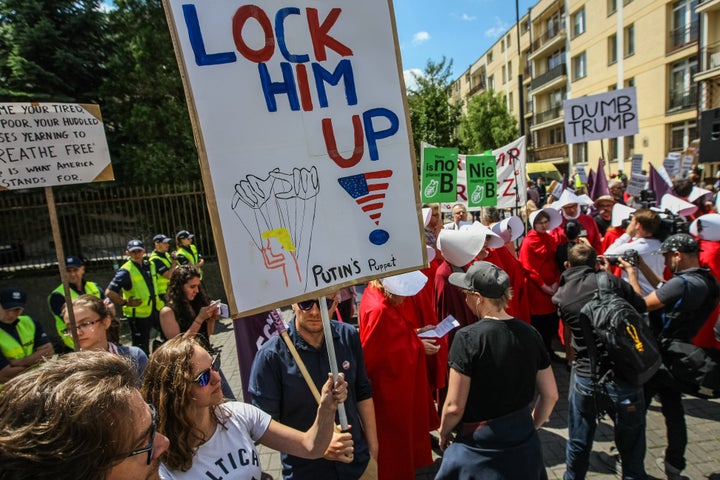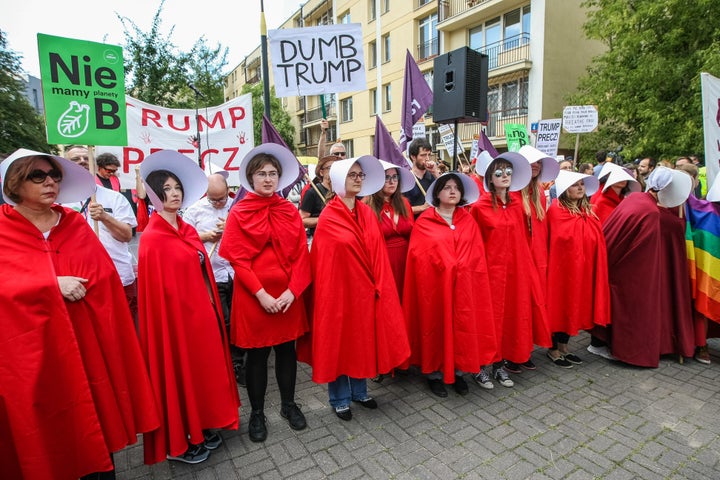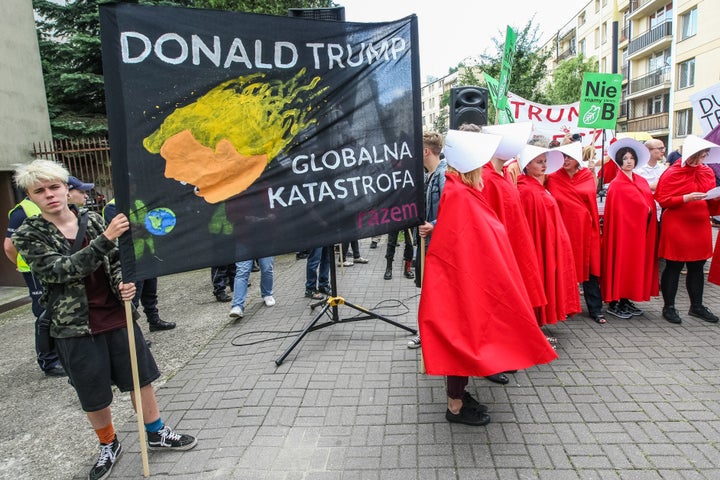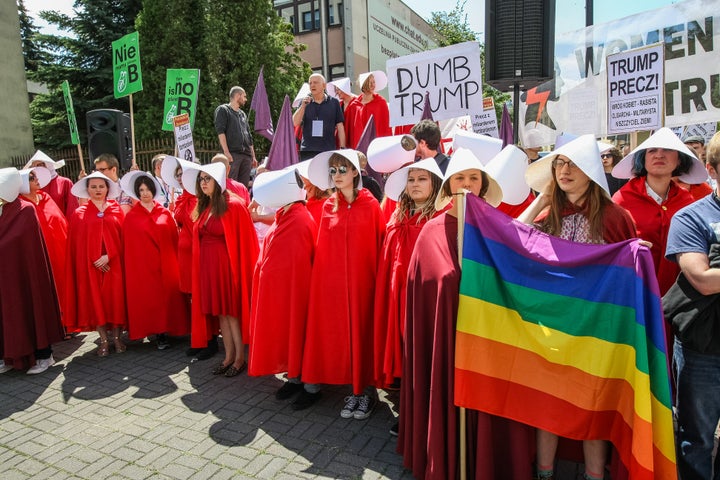 Scroll below to see more photos from the protest.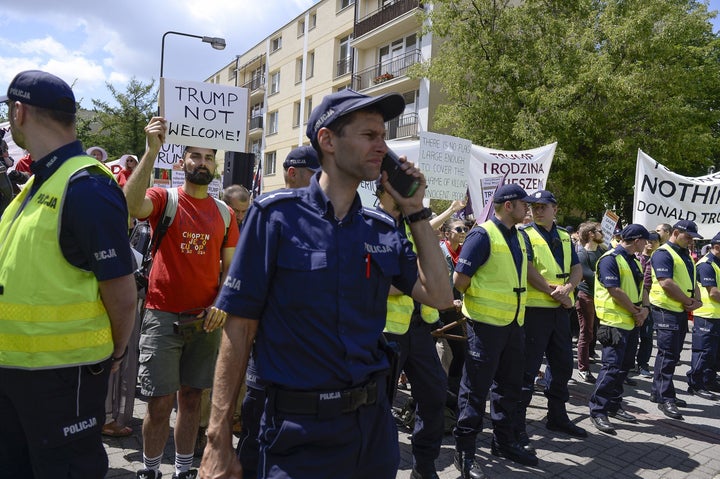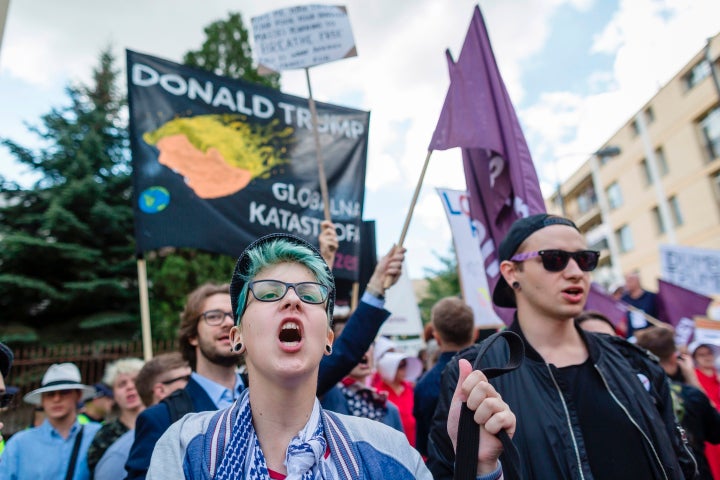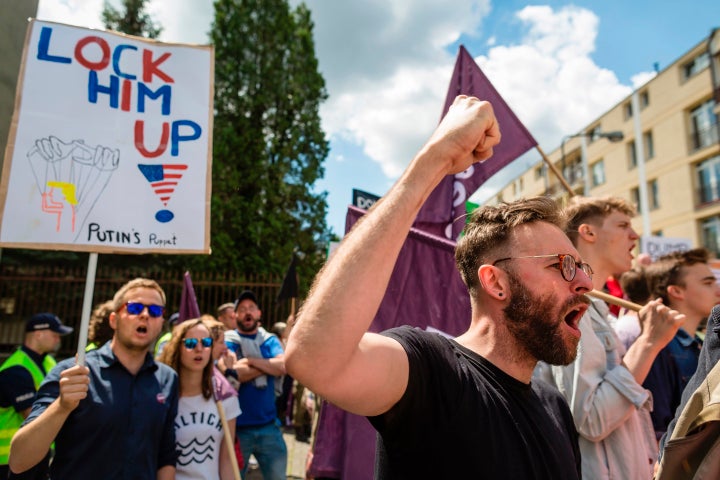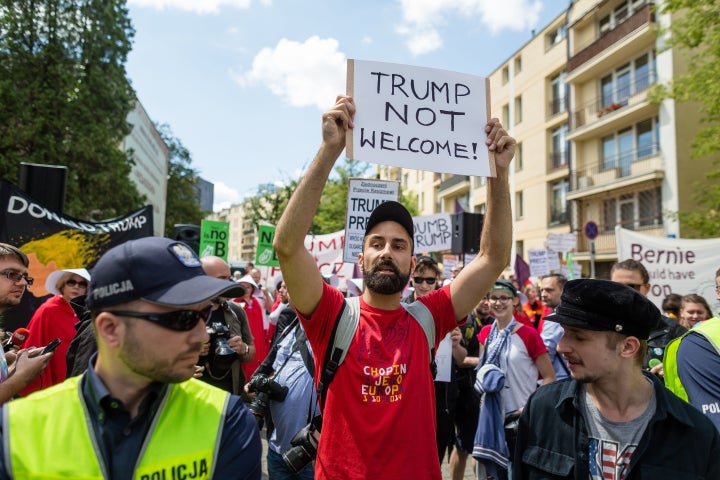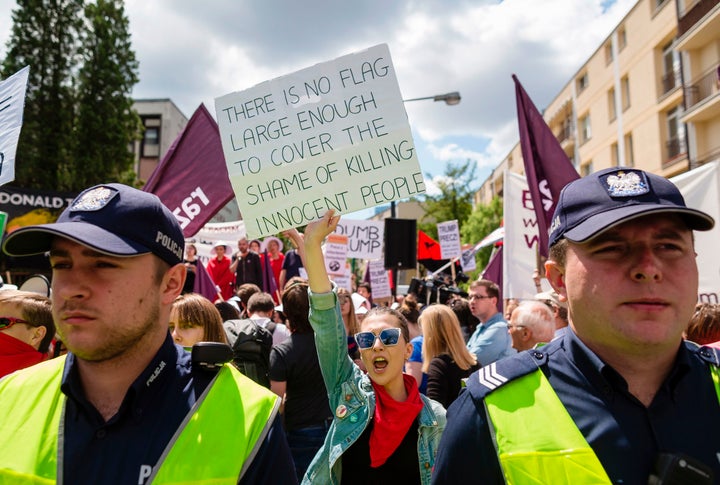 Popular in the Community