Downplaying reports of chaos and disarray in his administration, Trump told reporters that his staff had "tremendous energy" and "tremendous spirit."
"Many, many people want every single job," he said at a joint press conference with Sweden's prime minister. "You know, I read where, 'Oh, gee, maybe people don't want to work for Trump.' And believe me, everybody wants to work in the White House. They all want a piece of that Oval Office. They want a piece of the West Wing. And not only in terms of it looks great on their résumé, it's just a great place to work."
"So many people want to come in," Trump added. "I have a choice of anybody. I could take any position in the White House, and I'll have a choice of the 10 top people having to do with that position."
After the White House confirmed Cohn's resignation Tuesday evening, the president bragged ― without providing evidence ― that there were "many people wanting the job."
Cohn's departure, which had been rumored for months, capped off several days of White House aides announcing resignations and added to the already dizzying list of departures and firings during Trump's presidency.
Just last week, two communications officials said they planned to leave: Josh Raffel, a spokesman for Jared Kushner and Ivanka Trump, and longtime Trump aide Hope Hicks, the president's third permanent communications director in less than 14 months in office. (In addition, Sean Spicer simultaneously served as acting communications director and press secretary for several months last year.)
Tenpas attributed this to Trump prioritizing "loyalty over qualifications," as well as "a White House that has functioned in a chaotic manner."
There are positions that have been left unfilled for months, leaving some staffers to perform multiple roles at once.
And the vacancies in top positions go beyond the White House ― at the State Department, for example, there aren't people in roles that have important ramifications for international relations.
Trump's vacancy rate for ambassadors is 22 percent, according to USA Today. It was 11 percent at the same point in Obama's presidency.
Tillerson's own job security has perpetually seemed precarious, yet he has somehow outlasted many other Trump officials ― for now.
This article has been updated with the latest figures on turnover rates from the Brookings Institution.
Support HuffPost
The Stakes Have Never Been Higher
Before You Go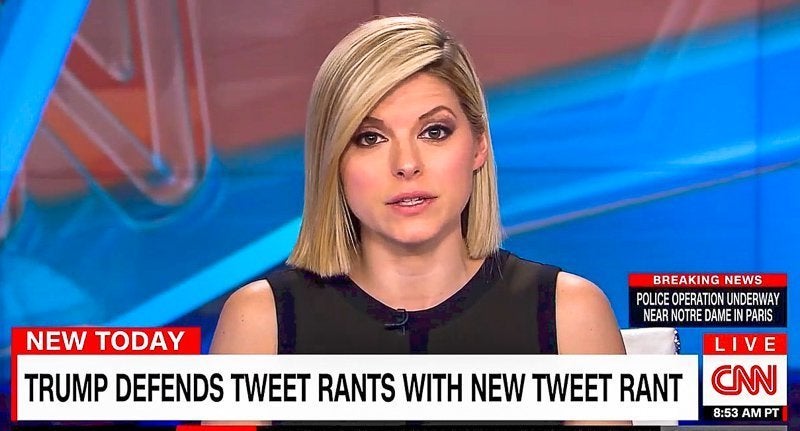 Cable News Chyrons Tell The Bizarre Story Of Trump's First Year In Office
Popular in the Community