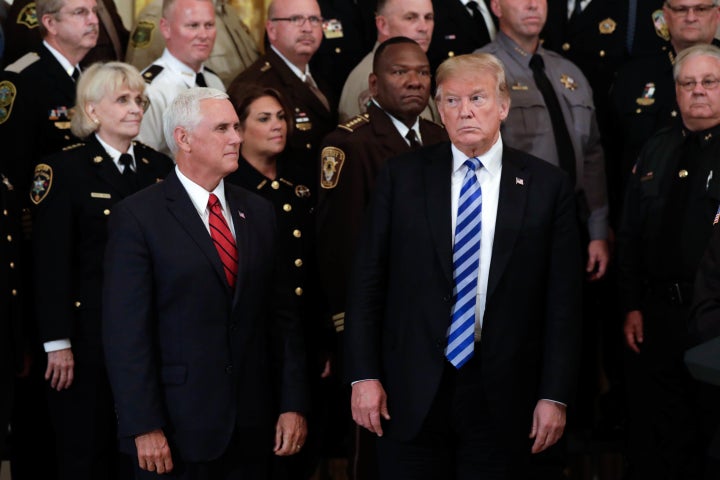 Aides to President Donald Trump were scrambling to ferret out the author of the piece and had begun dissecting the language in the article in an attempt to determine who wrote the article, which claims a coalition of officials work "diligently from within to frustrate parts of his agenda and his worst inclinations." The Times described the author only as a "senior official in the Trump administration whose identity is known to us."
The Times' Peter Baker and Maggie Haberman reported that a list of about six names had been crafted by aides, who suspected the writer worked in the administration but not at the White House specifically. Others told The Washington Post that some believe the author may work on national security issues or at the Department of Justice, although there are no clear leads just yet.
The opinion piece has prompted a wave of chaotic responses from various aides on Capitol Hill. A former official told Politico it was now "open season on the president," and the Post reported that texts were being shared saying the "sleeper cells have awoken."
The article reportedly caused the president to erupt with "volcanic" anger, two people familiar with his reactions told the Post, and that fury was barely contained in public as Trump raged against what he called a "gutless editorial." He later called on the Times to turn the author in to the government "for National Security purposes" and shared an ominous, one-word tweet reading: "TREASON?"
"The individual behind this piece has chosen to deceive, rather than support, the duly elected president of the United States," White House press secretary Sarah Huckabee Sanders said in a statement Wednesday. "He's not putting the country first, putting himself and his ego ahead of the will of the American people. This coward should do the right thing and resign."
The day's events came the same week as veteran investigative journalist Bob Woodward shared the first excerpts of his upcoming book about the current administration, Fear: Trump in the White House. The Washington Post published the first details of the book on Tuesday, which describe the Trump White House as "an administrative coup d'etat" and a "nervous breakdown" of the executive branch.
The president has lashed out at the book, set to be released next week, as a "total piece of fiction," sharing several statements from senior aides on his personal Twitter account defending his leadership.
Popular in the Community