WASHINGTON ― After a week beset by chaos in the White House, President Donald Trump began the new week by insisting in a Monday morning tweet there was "no WH chaos!"
Yet hours later, the White House announced that Anthony Scaramucci was out as Trump's communications director, after only 10 days on the job. 
Scaramucci's ouster was yet another staff shakeup after a week of dramatic shakeups at the White House, and it reportedly came at the request of new chief of staff John Kelly ― who, on Monday morning, had just replaced the old chief of staff, Reince Priebus.
Press secretary Sarah Huckabee Sanders on Monday assured reporters that Kelly wanted to start with "a clean slate." Incidentally, that was the same explanation that Scaramucci gave for the resignation of previous press secretary Sean Spicer just 10 days earlier.
So what's going on? Here's a guide to the chaos and other potential staffing shakeups to keep an eye on in the coming days.
Chief of Staff ― Out: Reince Priebus, In: John Kelly
Kelly, formerly Trump's secretary of homeland security, took over as chief of staff for Reince Priebus, who was forced out last week. For months, Priebus had been embattled and largely cast aside. But it was Scaramucci who ultimately forced Priebus out, after accusing Priebus of leaking information to reporters, and attacking him in a profanity-laden interview with The New Yorker.
While Kelly is a retired military general who has earned Trump's trust, it is difficult to predict if he can quell divisions in the White House — and more importantly, whether he can control his famously chaotic boss.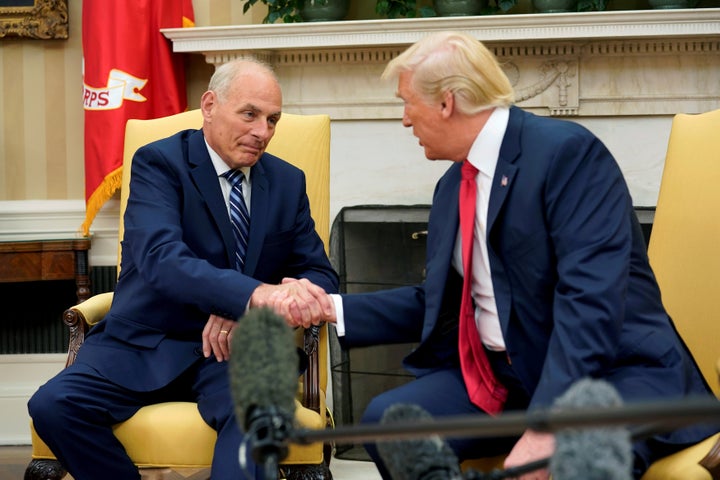 Communications Director ― Out: Anthony Scaramucci, In: ???
Trump appointed Scaramucci to fill the position left vacant by Mike Dubke, who resigned in early June. Scaramucci, a hedge fund manager with no political experience and a penchant for colorful language, catalyzed much of last week's events, as Priebus and Spicer, along with White House chief strategist Steve Bannon, all vehemently objected to Scaramucci taking the job.
Scaramucci's short tenure both began and ended in dramatic fashion. Upon taking the job, he spoke at the White House press briefing, effusively praising his new boss. The appearance was unusual for a communications director, as that role is usually predominantly behind the scenes, while the press secretary normally serves as the public face of the White House.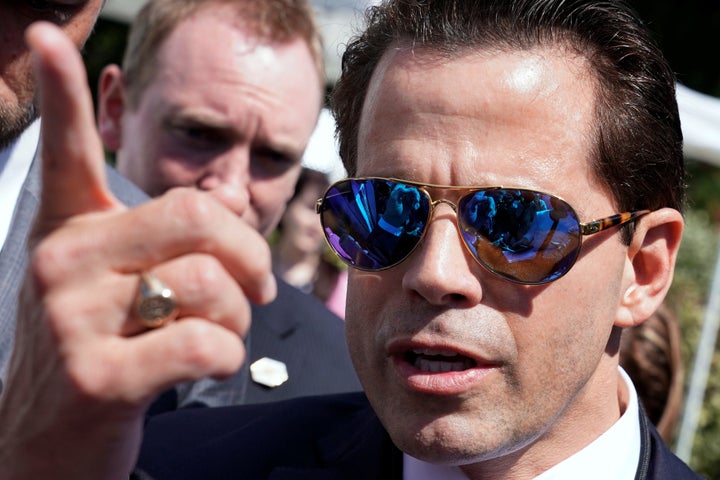 "The Mooch" then spent much of the week giving a variety of bizarre interviews, continuing to laud his new boss. But it was the vulgar New Yorker interview that ultimately ended his very short tenure, with Sanders claiming Monday that Trump thought his comments were "inappropriate."
Press Secretary ― Out: Sean Spicer, In: Sarah Huckabee Sanders
Spicer resigned after opposing Scaramucci's hiring. His short stint as press secretary was marred by scandal and mockery.
Sanders so far has struggled to change the White House's dynamics with the press. She has held more on-camera press briefings, which had largely disappeared in recent weeks. But as under Spicer, those briefings have often contained little substance, with Sanders providing few basic details, instead reiterating positive talking points or criticizing reporters for covering Trump negatively.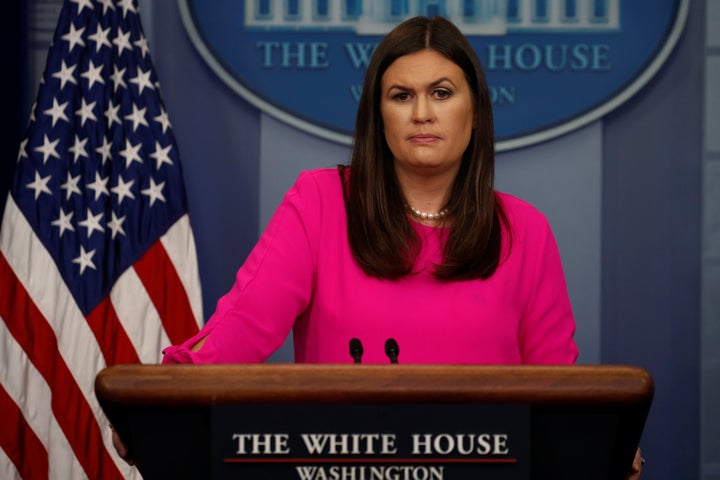 Last week, Sanders disastrously defended Trump's abrupt announcement banning transgender people serving in the military, deferring questions to the Pentagon. Yet officials there had not been informed of Trump's intention to change the policy, and deferred all questions to the White House.
OK? OK. What's next?
Sanders on Monday insisted that there were no more shakeups to come. But there could be more turmoil brewing, particularly if Kelly is unable to right the ship or his authority is undermined, either by Trump or through continued infighting among White House officials. 
With Priebus and Spicer ― formerly the chairman and communications director for the Republican National Committee, respectively ― gone, many establishment Republicans and political observers noted that Trump may have a more difficult time building support among party leaders and loyalists.
In addition, several Cabinet members have invited speculation that they could be on their way out.
Secretary of State Rex Tillerson, who frequently clashed with the White House, has reportedly grown increasingly frustrated with his role. Key positions at the State Department remain unfilled, in part because of White House stalling on the staffing process. Last week, the State Department's spokesperson told reporters Tillerson was planning to take a break, amid renewed rumblings that he may leave his post. Tillerson did appear at Monday's Cabinet meeting at the White House.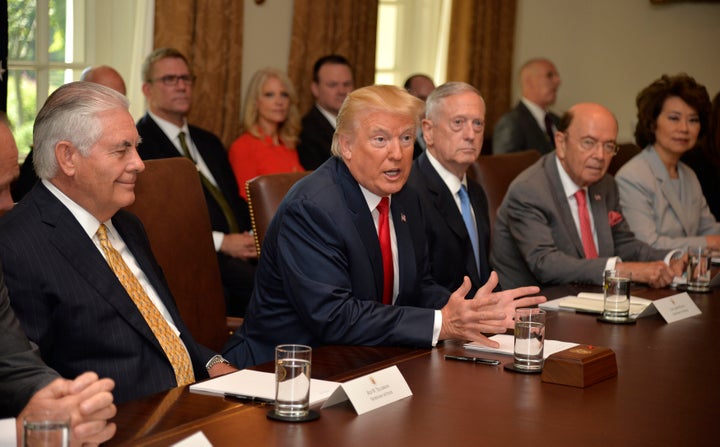 Also present on the meeting was Attorney General Jeff Sessions. Ever since Trump admitted during a New York Times interview earlier this month that he was frustrated about Sessions' recusal in the ongoing investigations into Trump's campaign and Russia, the president has publicly criticized Sessions. He spent much of last week tweeting angry tirades about his "very weak" and "beleaguered" attorney general and telling reporters that he was "disappointed" in Sessions' job performance. He would not say whether he planned to fire Sessions. Sessions, meanwhile, insisted that he would not resign.
By the end of the week, tensions between Sessions and Trump appeared to subside. Sessions has been extremely loyal to Trump, and as attorney general has worked to advance Trump's agenda on issues like immigration and crime.
On Monday, Sanders affirmed that "the president has 100 percent confidence in all members of his Cabinet," dismissing the continued speculation that Sessions could be the next to go.
But as always in the ever-volatile Trump White House, things could change in the matter of days or even hours — often via a presidential tweet.
Calling all HuffPost superfans!
Sign up for membership to become a founding member and help shape HuffPost's next chapter
BEFORE YOU GO
PHOTO GALLERY
Trump's 'Made In America' Week