WASHINGTON ― Donald Trump's supporters have shrugged off his prior co-ownership of the Miss Universe Organization as nothing more than evidence that he's a guy who likes money and being around pretty women. But the GOP presidential nominee's 2005 comments ― where he claims he can grab women "by the p****y" ― put his stewardship of beauty pageants in a new light. Trump boasted behind closed doors that sexual consent doesn't apply to him because he is famous. And whether or not he exploited it, he sought a position of power over hundreds of young women who wanted his approval.
When contestants were brought together to meet him, in high heels and matching opening-number outfits, they were looking forward to it. "When Donald Trump is one of the co-owners of the pageant that you're competing in, you get excited ... he was always a big deal," said Kelsey Moore, Miss Texas USA 2010. But Moore said Trump avoided looking her in the eye when he shook her hand, even though they are about the same height. That wasn't a good feeling.
The women had to take pictures with men in suits, around Trump's age, who seemed like businessmen, she told The Huffington Post. "They were never introduced, they were never around the rest of the pageant," she said. "They weren't being creepy," Moore continued, but she called the incident "weird." "It was almost like he was courting these guys, you know? And using us as part of that," she added. (The Trump campaign did not immediately respond to comment.)
Another photo HuffPost obtained from 2013 again shows the brash businessman posing with female contestants and unknown male associates". Cassandra Searles, Miss Washington USA 2013, wrote on Facebook about Trump treating us "like cattle" and lining the women up so he could "get a closer look at his property." Several other contestants followed up online about how the process scared them. Searles claimed in a follow-up comment that Trump made advances on her. (She declined to be interviewed in an email: "[I] don't want to deal with this now.")
At least one former contestant, Temple Taggart, came forward to The New York Times with a story about Trump kissing her directly on the lips and inviting her to visit him in New York.
The former reality TV personality routinely had personal contact with contestants, and a vested interest in their appearances. He boasted about making the heels "higher" and the bathings suits "smaller." Miss Teen USA didn't drop the swimsuit requirement until after Trump sold the pageant. He sometimes extended micromanagement to the contestants themselves, whether it was belittling the weight of former Miss Universe Alicia Machado, or grouping women by their looks. And in the context of Trump bragging about how "when you're a star" you can "do anything" to women, this intimate role is troubling.
In audio obtained by TMZ, Trump is heard asking a female contestant to name another competitor she considered attractive, and then dividing the women up by appearance. "West Virginia, get over here, beautiful," Trump says in the audio. "I knew a girl from West Virginia once, she drove me crazy … I loved her." Carrie Prejean Boller, Miss California USA 2009, wrote in her book that "many of the girls found this exercise humiliating." (She has since said her book was taken out of context and she has "nothing but positive things to say about Donald Trump.")
Not all contestants allege that Trump used his authority in a negative way. Oxana Fedorova, a Russian woman who won Miss Universe in 2002, left before her reign was complete because, according to Trump, she skipped too many appearances, and wasn't able to fulfill her duties. Fedorova had nothing negative to say to HuffPost about the experience with Trump, who has become something of a hero in Russia.
"I disappointed him and I sincerely apologize to him," she said, in a translation of her email from Russian. "I am grateful to Trump for the opportunity he gave me to travel to other countries. He opened for me the world of beauty that helps people."
She described his behavior as "utterly honorable," pointing to a time when she fell ill during a media week event, and Trump "quickly mobilized all his assistants, found the needed doctors, obtained medication and put me back on my feet practically overnight." Fedorova also noted she had a meeting with his family, and felt they were "very close."
Shauntay Hinton, who was Miss USA in 2002, said her interactions with Trump were scarce. The year she won the title, she said she ran into Trump at an event and he forgot who she was. When he realized his mistake, she recalled, Trump said, "you just get so much prettier every time I see you."
Hinton noted that there could be any number of reasons why he wasn't that closely involved in her year, but she said he generally seemed drawn to drama and conflict.
When topless photos surfaced of Erin McNaught, who was Miss Australia at the Miss Universe pageant in 2006, she was the only contestant Trump named on David Letterman, according to The Age ― and one of only four candidates to be flown to New York to escort him during his appearance on the show.
"I didn't fit into his realm of how can I exploit her and the drama that she creates in order to gain publicity for the organization," Hinton said. She added she'd heard stories from other winners where Trump "invited them out to different soirees and parties ... and would always have them on his shoulder as kind of the eye candy on his arm," but that "wasn't my experience."
Even when the interactions were friendly, contestants were aware of Trump's role in the organization. Johnelle Ryan, Miss Michigan USA 1998, recalled that many of the other contestants had read the book Trump: The Art of the Deal.
Ryan said her interactions with Trump were brief and cordial, but she tried to veer away from him. Generally, when it came to interacting with people, "as a contestant, you don't want to do anything that ... could be held against you,"she said. If she did particularly well in the pageant, someone might want to say, "well, she was doing something with him," or was "intimately involved with him," she added.
Unlike her fellow contestants, she never got around to reading Trump's ghostwritten book. "I was in medical school at the time, so I didn't have time to read anything that wasn't academic in nature," she said.
Irina Ivanova contributed reporting.
Are you a former contestant with a story to share? Email us: dana.liebelson@huffingtonpost.com.
Sign up for the HuffPost Must Reads newsletter. Each Sunday, we will bring you the best original reporting, longform writing and breaking news from the Huffington Post and around the web, plus behind-the-scenes looks at how it's all made. Click here to sign up!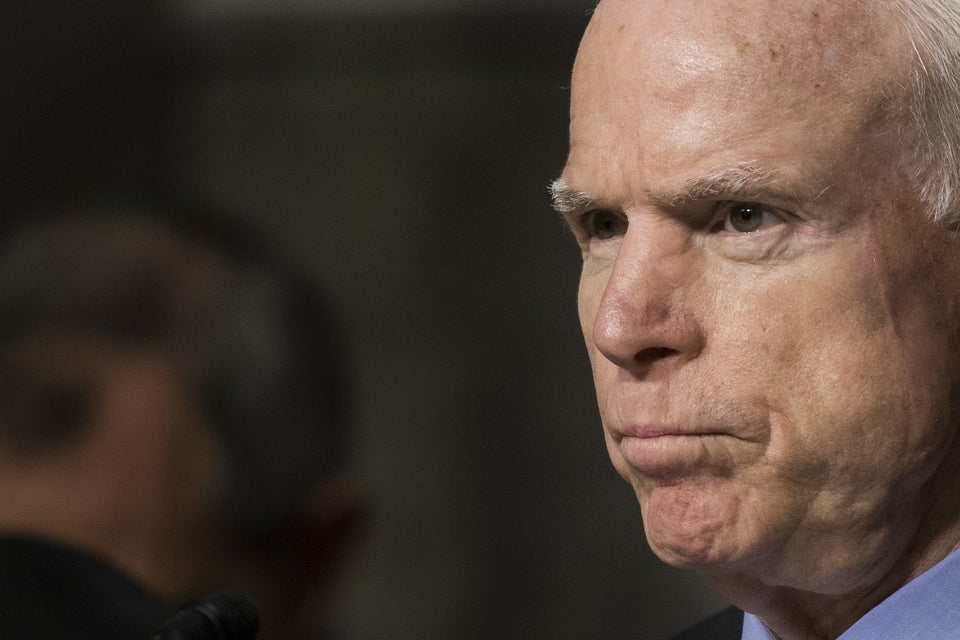 Republicans Who Have Withdrawn Their Support For Donald Trump