"Find the good and praise it."
As beautiful and historically significant as the 2008 inauguration of America's first African American president was, eight years later, these are the words I remember.
"The late Alex Haley, the author of Roots, lived his life by these six words: 'Find the good and praise it,'" said Republican Senator, Lamar Alexander, as he took the podium. "Today we praise the American tradition of transferring or reaffirming immense power as we inaugurate the president of the United States."
It was a call, I thought, first and foremost to his party, gleaning the rancor that was brewing behind White House walls. It was a message, furthermore, to the American people - any whom stood in criticism of the nation's first African-American president. It was a plea that all might focus on what was good, right, and just, and allow those things to guide our hearts and outweigh our differences as we embraced this new chapter in history.
"Finally, brethren, whatsoever things are true, whatsoever things are honest, whatsoever things are just, whatsoever things are pure, whatsoever things are lovely, whatsoever things are of good report; if there be any virtue, and if there be any praise, think on these things." —The Holy Bible, Philippians 4:8
As I endured the televised inauguration of our 45th President on January 20th, and the most joyless and divisive inaugural address ever known to the United States of America, Melania Trump's Ralph Lauren baby blues were stunning but, that was the only good I could find. There was none to be found in Trump's speech, and none to be found in the character he'd exhibited throughout his campaign and career. My only relief was in comparing the apparent numbers of protesters to attendees of the inauguration. There, I'd found the good that would come of this administration.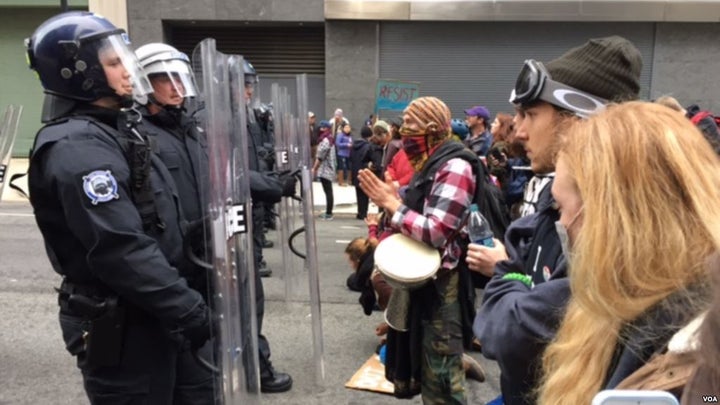 President Obama's exit address was a clear call to activism. While he certainly touted the gains of the last eight years, an equal portion of the speech was devoted to encouraging the American people to "guard against a weakening of the values that make us who we are," to get involved and stay involved for "the full span of a lifetime," and finally to believe in our own abilities to make change. Nothing less would be required for most of us to endure the presidency to come. This message was, essentially, a call to arms.
"Change only happens when ordinary people get involved, and they get engaged, and they come together to demand it," Obama urged, adding that "rights, while self-evident, have never been self-executing." He went on to remind us of the power of the people, and that participation in our democracy is "the responsibility of citizenship." He returned to this theme again and again throughout the fifty-plus minute address, assuring us that we could no longer afford the luxury of sitting back and waiting for problems to be solved. For the out-going president, stressing this matter seemed critical; more important, perhaps, than arguing his achievements in office.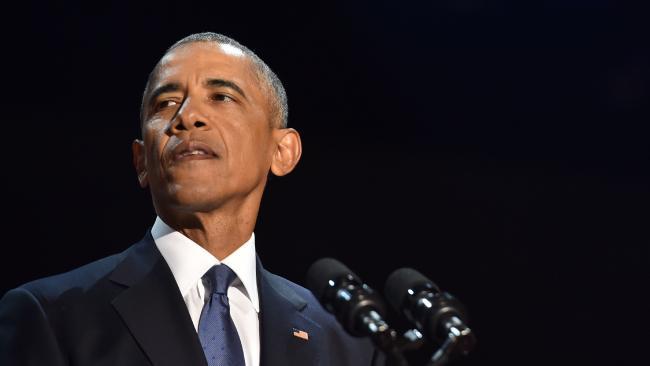 The American people, and citizens of the world, have been expressing their disapproval since the presidential election results were announced. From women's rights to the Electoral College, the basis of these protests have been manifold. A National Park Service spokesperson told the New York Times that they typically receive four or five protest permit applications for Washington, DC during an inaugural event. This year there were at least twenty. The Women's March on Washington, which took place on January 21st, attracted nearly 600,000 people to Independence Ave & Third St. to protest Donald Trump's first day in office. Simultaneous protests drew large crowds across the country and throughout the world. With up to 4.6 million people involved in the U.S. march alone, The Women's March became the largest single-day demonstration in United States history.
In private venues, people have been sharing and organizing to determine how they can collectively combat Trump and his objectives, proposed policies, and cabinet appointments. People who have never protested or activated politically (beyond casting a vote), and have never publicly stood for anything, are coming together - often with strangers, and sometimes traveling hundreds of miles - to protect our dignity, our democracy, our communities, our rights, and to protect one another. For many, the response has been visceral. And, it is this solidarity, fueled by small acts of common people, that will lay the foundation for systemic change; including hopeful and possible change in conditions that preceded Trump even, and made it possible for him to fester and rise in our political sphere.
If there is any good to be found in our current political climate, and in our 45th president's graceless leadership, it is that it is bringing us together in profound and positive ways.
There lies the daylight in Donald J. Trump as President.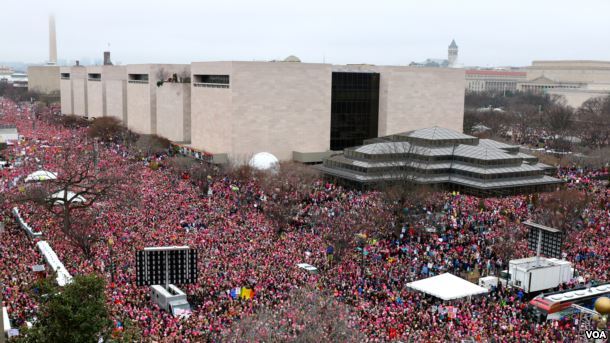 "I believe that the people can do anything, I really do. I believe that pressure from people can create change." — Ava DuVernay, Documentarian
Calling all HuffPost superfans!
Sign up for membership to become a founding member and help shape HuffPost's next chapter