WASHINGTON ― Sen. Lindsey Graham (R-S.C.) on Wednesday called on President Donald Trump to apologize for his unfounded claim that his predecessor Barack Obama ordered wiretapping on his campaign, warning that it would harm his credibility in the eyes of Americans.
"I think he will suffer over time with the American people," Graham told CBS News. "I think most people in America would appreciate it if the president of the United States had the ability to say: 'I made a mistake, I'm sorry.'"
"If you can't do that, then that's going to hurt you over time with the American people," Graham continued. "Because there will come a day when you'll have to look the TV camera in the eye and tell them that 'North Korea is about to develop a missile that will hit our homeland, and I want to stop them.' You need that credibility, so I think President Trump is going to put his credibility at risk if he continues this narrative without proof."
"I think the burden now is on President Trump to justify those statements or to retract them," Graham said. "We live in a constitutional democracy. We live in a country where the rule of law does matter, and when you have the highest official in the land, the president of the United States, accusing his predecessor of illegal activity with no evidence, that hurts our democracy."
Several House GOP members have also called on Trump to apologize. Despite the lack of evidence, White House press secretary Sean Spicer said on Monday that Trump will not put the issue to rest.
"This is still ongoing," he said. "We are on the first chapter of this process."
Support HuffPost
The Stakes Have Never Been Higher
Before You Go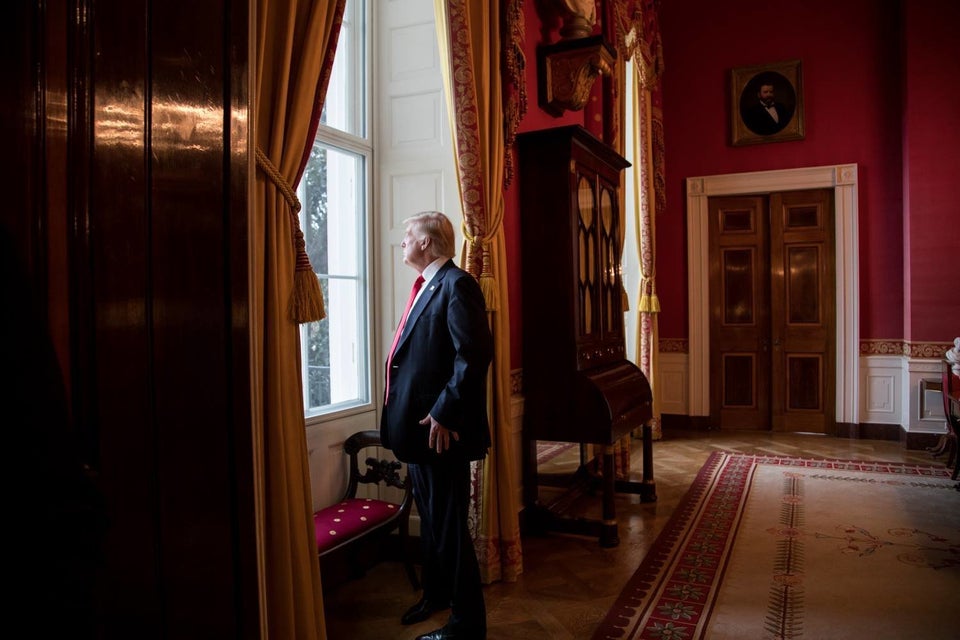 Trump's First 100 Days
Popular in the Community