WASHINGTON ― The chairman of the House Intelligence Committee on Sunday announced that evidence provided by President Donald Trump's administration does not prove his unsubstantiated claim that his predecessor Barack Obama ordered wiretapping on Trump Tower during last year's campaign.
"Was there a physical wiretap of Trump Tower? No, there never was," Rep. Devin Nunes (R-Calif.) said on "Fox News Sunday." "The information we got on Friday continues to lead us in that direction." The DOJ was originally asked to turn over the information on Monday, but that afternoon, asked for an extension.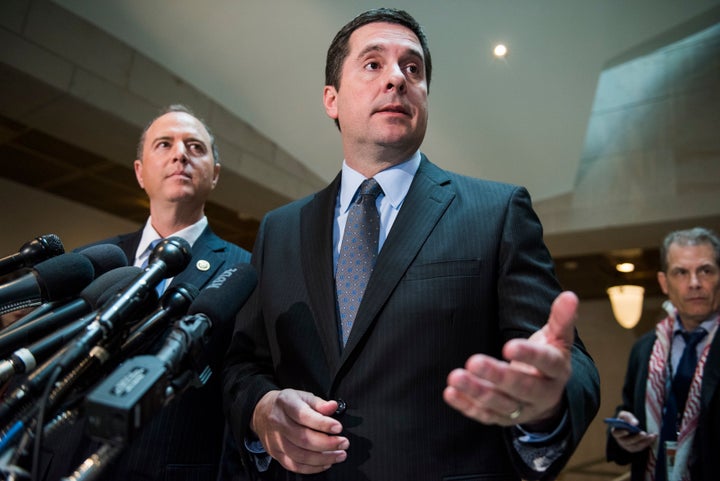 Trump on Friday continued to suggest that his claim was true, awkwardly joking about it during a joint press conference with German Chancellor Angela Merkel.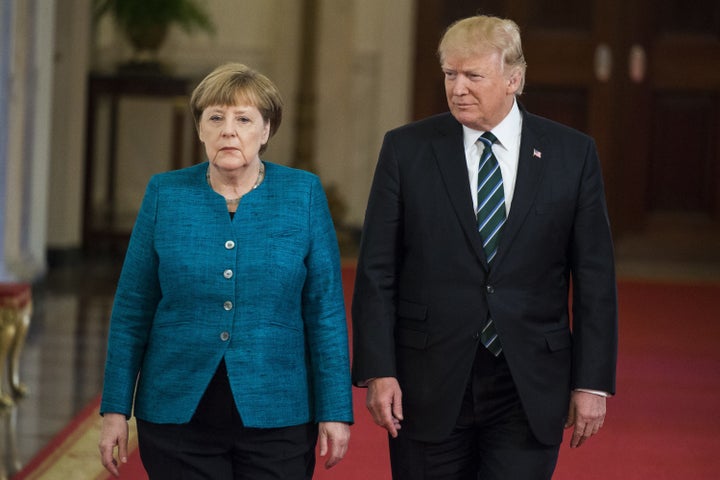 On Monday, the House Intelligence Committee will hold a hearing, which will include testimony from FBI director James Comey. Earlier this month, Comey reportedly told the Justice Department to publicly refute the claim, and the committee's ranking member Rep. Adam Schiff (D-Calif.) said last week that he expects Comey will debunk the claim at Monday's hearing.
Schiff also confirmed on Sunday that the DOJ's documents did not support Trump's claim.
"I got a classified briefing on their response. They delivered it after most of us had left town. But once again, no evidence to support the president's claim that he was wiretapped by his predecessor," he said on NBC's "Meet the Press."
Yet several top Republicans still believe a congressional probe is necessary. Sen. Tom Cotton (R-Ark.), a member of the Senate Intelligence Committee, said on Sunday that the committee "will be taking them seriously" at its own hearing later this month.
When asked if there was any evidence backing up Trump's claim, Cotton said: "Not that I've seen, and not that I'm aware of," on CNN's "State of the Union." "But as with all the other claims related to this matter, the Senate Intelligence Committee will be taking them seriously and approaching it in a deliberative fashion to review not only documents from the past year but also taking testimony of several witnesses."
House Speaker Paul Ryan (R-Wis.) said on "Fox News Sunday" that while he also has not seen evidence of the wiretap claim, "we will investigate each and every one of these things."
And Sen. Susan Collins (R-Maine) implored Trump to "explain to us on the Intelligence Committee and to the American people," telling NBC's "Meet the Press" that she hopes to "get to the bottom of this."
Responding to Collins, Schiff said that "there is nothing at the bottom."
"I have a lot of respect for Susan Collins, but I have to differ with her on this. She said we need to 'get to the bottom of this.' We are at the bottom of this," Schiff said. "There is nothing at the bottom."
This article has been updated with comments from Schiff and Collins.
Before You Go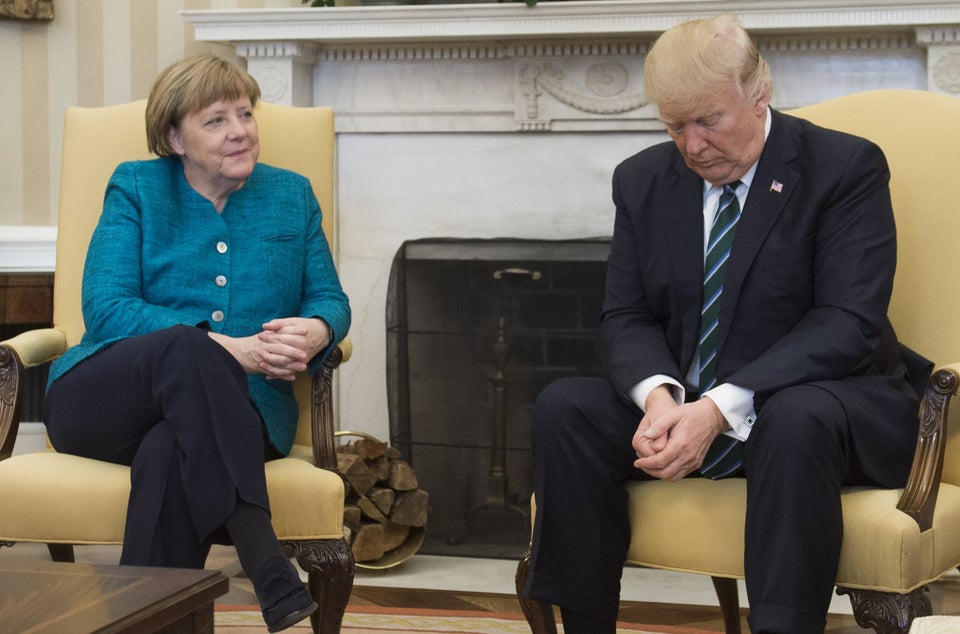 Awkward Meeting for Merkel and Trump
Popular in the Community