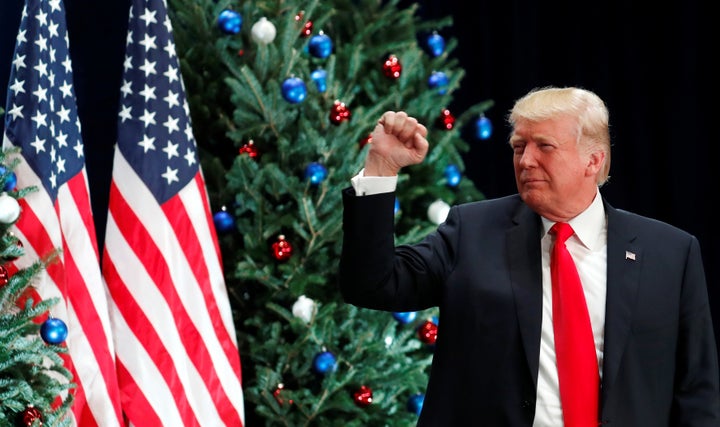 Continuing his "America First" approach to foreign policy, President Donald Trump has pulled the U.S. out of a United Nations compact seeking global cooperation to protect the safety and rights of refugees and migrants.
Trump's decision to end America's "participation in the Global Compact on Migration" was disclosed on Saturday by the U.S. Mission to the U.N. Nikki Haley, the U.S. ambassador to the U.N., explained in a statement that the pact's "global approach" was "simply not compatible with U.S. sovereignty."
"[O]ur decisions on immigration policies must always be made by Americans and Americans alone. We will decide how best to control our borders and who will be allowed to enter our country," Haley said.
In September of 2016, the members of the U.N. General Assembly unanimously adopted the New York Declaration for Refugees and Migrants, a non-binding declaration committed to upholding the rights of refugees that sought to enhance international coordination on migration.
At the time of its adoption, the U.N. High Commissioner for Refugees Filippo Grandi called the declaration "a political commitment of unprecedented force and resonance" that filled "what has been a perennial gap in the international protection system ― that of truly sharing responsibility for refugees."
On Saturday, however, the U.S. said the declaration contained "numerous provisions that are inconsistent with U.S. immigration and refugee policies and the Trump Administration's immigration principles."
The president of the U.N. General Assembly expressed disappointment and regret at Trump's decision, saying in a statement that no single country can "manage international migration on its own."
"The role of the United States in this process is critical as it has historically and generously welcomed people from all across the globe and remains home to the largest number of international migrants in the world," Miroslav Lajčák said. "As such, it has the experience and expertise to help ensure that this process leads to a successful outcome."
"The United Nations should not miss this opportunity to improve the lives of millions of people throughout the world," Lajčák added.
"The writing on the wall is that agreements made with the United States are not worth the paper on which they are written, because the current American president can — anytime, without due cause — call them into question without offering a realistic alternative," U.S. correspondent Carsten von Nahmen said in an October op-ed for German public broadcaster Deutsche Welle, reacting to Trump's stance on the Iran deal.
"The president risks isolating the U.S. for the sake of his own fans — and his own ego," the op-ed said.
Popular in the Community