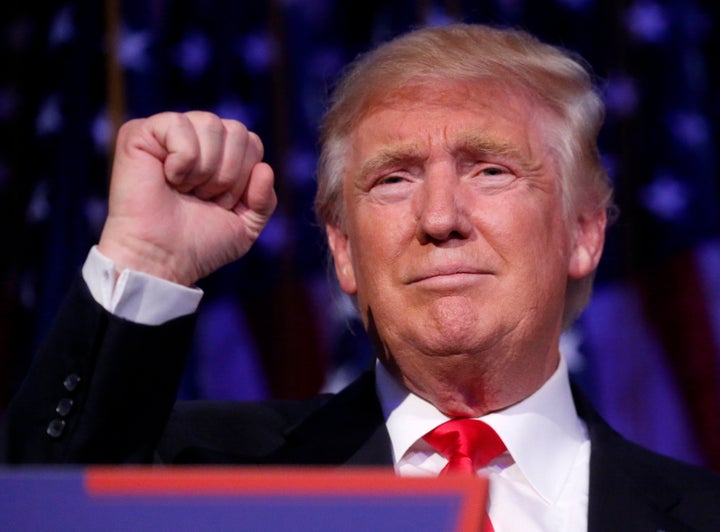 In 1981, when Rita Smith was hired as a crisis counselor at a battered women's shelter in Colorado, it was still legal for a man to rape his wife in most of the country. There was no national hotline for victims of abuse to call for help. The 1994 landmark Violence Against Women Act ― the first federal legislation acknowledging domestic violence and sexual assault as crimes ― was only a seed in the minds of ambitious advocates like herself.
Smith went home before the election was called and hasn't watched the news since. She's not ready.
"I thought we had made more progress. That's part of what my grief is about," she said in an interview with The Huffington Post on Thursday. "We haven't done nearly enough to change the culture that tolerates and accepts this type of violence."
The Huffington Post spoke to several advocates who have spent decades working toward ending violence against women. Many expressed feelings of uncertainty, confusion and anger since Trump's election. They had hoped for an incoming administration that would be supportive of their work, both ideologically and financially. Now they find themselves strategizing about how to work collaboratively with a man who has an embarrassingly crass understanding of the issues.
Smith, the former executive director of the National Coalition Against Domestic Violence who is now advising the NFL on its anti-domestic violence initiative, fretted about the example Trump is setting for the nation.
"My concern is based on not just what his behavior has been, because he is an individual, but what he can do to influence other men's behaviors and other women's perceptions of their value," Smith said. "Even just the election itself had an impact on how men treated and talked about women."
She predicted that violence against women may increase under a Trump presidency.
"I'm not sure we will be able to see it, because you have to report it," she said. "If someone is being violated and the president of the United States doesn't see that as a problem, they may not tell anyone."
Jackson Katz, an author and co-founder of Mentors in Violence Prevention, a gender violence prevention program taught at colleges and high schools across the country, called Trump's election a "disaster" for those working to end domestic violence and sexual assault.
Historically, he said, the presidency plays an important teaching role about what qualities Americans value and respect in men.
"We elected a man who is openly misogynistic, who has a decades-long public life of ridiculing, belittling and sexually objectifying women," Katz said. "The fact that we have lifted him up to be the president makes a powerful statement about our society and what we accept."
"Individual batterers or rapists or sexual harassers don't just emerge out of a swamp; they act out larger systemic forces."
At the very least, he said, the election sends the message that being openly hostile to women does not disqualify a person from the presidency. That's worrisome, he added, because it normalizes abusive behavior and gives implicit permission for others to perpetuate it.
"Individual batterers or rapists or sexual harassers don't just emerge out of a swamp; they act out larger systemic forces," he said. "For us to dramatically reduce domestic violence, sexual assault and harassment, we have to change the social norms that underlie those behaviors."
Beyond the symbolism of putting a man with a history of sexist statements in charge of the country, many advocates worried about the practical implications of his election. The Violence Against Women Act, which funds efforts to protect women and families from domestic violence, sexual assault, dating violence and stalking, will need to be reauthorized in 2018. The bill will have to pass through a Republican-controlled House and Senate and be signed by Trump.
Among the questions advocates are asking: Will Trump support the Justice Department's Office of Violence Against Women? Will he support the reauthorization of VAWA? Will he fully fund all the initiatives that the Obama administration was funding? And will he address the importance of these issues as president?
As they brace for an incoming Trump administration, advocates are also mourning the departure of President Barack Obama and Vice President Joe Biden, two leaders who spoke out frequently and forcefully about violence against women.
"There have been so many advocates in this administration for preventing and ending domestic violence, especially the vice president, who has cared so deeply about violence against women since his days in the U.S. Senate," said Kim Gandy, the CEO of the National Network to End Domestic Violence. "That is a terrible loss to our movement."
Rus Funk, a consultant working to engage men in the campaign to end domestic violence, said Obama and Biden provided concrete examples of the ways that men can listen to, respect and honor women.
"Their modeling and leadership has made a tremendous difference for us who are doing this kind of work on the ground," he said. "They have, by example, called all of us as men to be better men."
"The narrative has changed," she said. "We are getting calls from women who are triggered by Trump's comments. I know we will have to respond to real fears from immigrant women, real fears from LGBTQ women, people of color, people with disabilities. I don't have a clear picture of how this will all shake out."
"We must be people who model respect, tolerance, and kindness. Anger, rage, and bitterness are not legacies we want to embrace," he wrote in a Facebook post the day after the election. "Let's be gracious to those we don't agree with, let's listen more than we talk, and let's keep advocating for the rights of the under-served, the marginalized, and the victimized."
In a phone interview, Gwinn said that domestic violence survivors are traumatized and in fear.
"Our work is bigger than Donald Trump," he said.
Melissa Jeltsen covers domestic violence and other issues related to women's health, safety and security. Tips? Feedback? Send an email or follow her on Twitter.
Related
Before You Go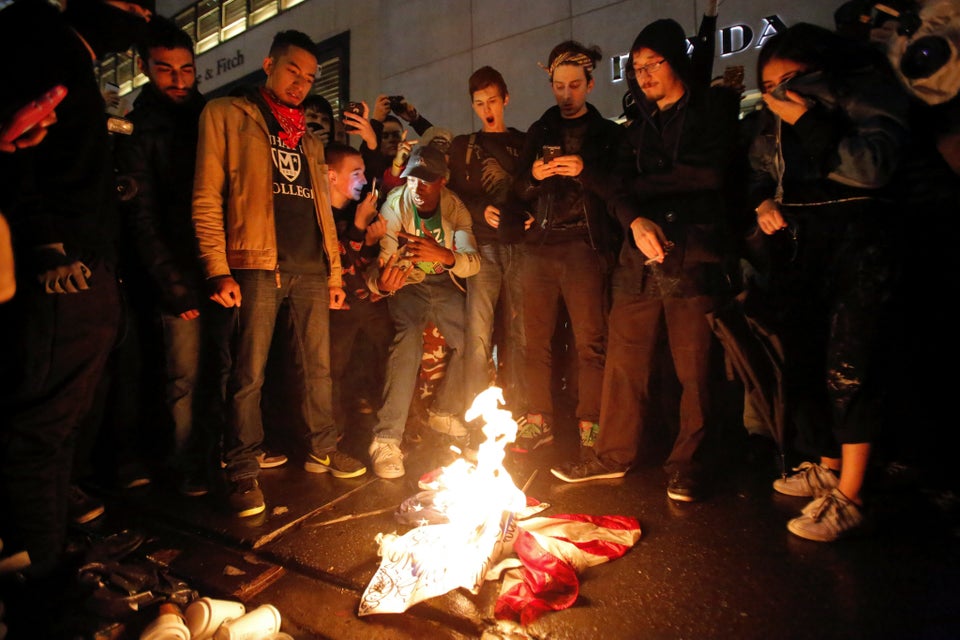 Donald Trump Win Sparks Protests Nationwide
Popular in the Community