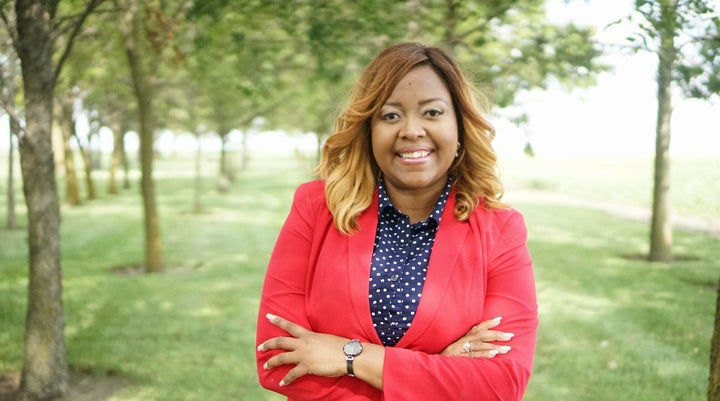 WASHINGTON ― If there's one area where President Donald Trump has been effective, it's at inspiring women to run for office to fight against everything he represents.
A staggering number of first-time female candidates has emerged over the past year. More than 26,000 women have reached out to EMILY's List, an organization that recruits and trains pro-choice Democratic women, about launching a campaign. Just 920 female potential candidates contacted the group in 2015 and 2016 combined. Run for Something, which trains young Democrats to run for local and state seats, has recruited 15,000 people since its launch in late 2016. The vast majority of them are female.
HuffPost met several women last year who were either thinking about running or who did run for the first time, and we got to thinking: What happened to them? Did they follow through with it? Did they win? If they lost, what are they doing now?
We tracked down six of these women from around the country to see where they landed and what their plans are for 2018. They've taken different paths, but all said they are committed to pushing back on Trump's rhetoric and polices however they can.
Nikita Richards of Bloomington, Illinois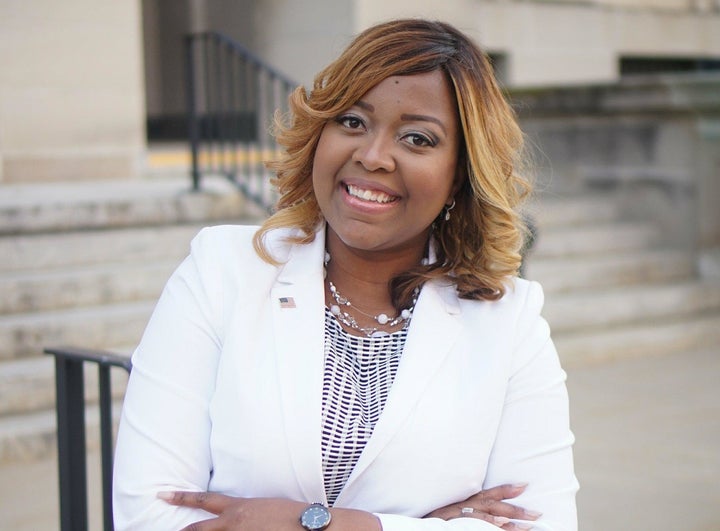 Nikita Richards was one of a few dozen attendees of Build the Bench, an all-day boot camp last February designed to train Democrats on how to run for local office. Rep. Cheri Bustos (D-Ill.) organized the event, which offered nuts-and-bolts details on how to run a successful campaign. By the end of it, the 35-year-old single mom was raring to go.
"I was scared," Richards said at the time. "Now I'm ready."
A year later, Richards is a candidate for McLean County Clerk in Illinois. She doesn't have a primary challenger, but she's going up against a Republican in November who has held the seat for two terms. If Richards wins, she will be the first African-American elected to the position and the first Democrat in 40 years.
Richards said she's been focused on talking to people about what a clerk actually does and raising concerns with the current clerk's plan to remove three polling places and consolidate them. Those stations are based in largely minority and low-income neighborhoods that don't run along bus lines, she said, so removing them would make it difficult for people there to vote. Richards successfully fought to keep one of those polling places where it is, but two were removed and consolidations are moving forward.
"Ultimately, it's a voter suppression technique," she said. "I'm having people question the clerk's claims that this isn't happening."
Kelly Gonez of Los Angeles, California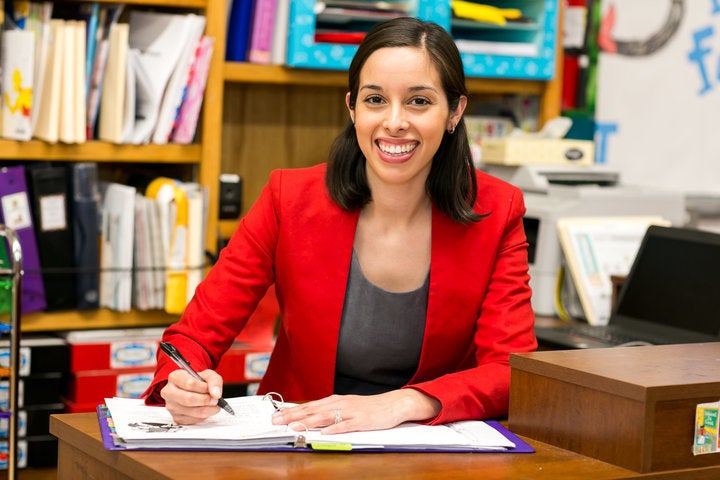 The day after Trump became president, students in Kelly Gonez's seventh-grade science class told her they felt scared. Gonez, 29, had just started teaching at a Los Angeles school after serving as an education policy advisor in the Obama administration. She worried that Trump was planning to undo the policy work she'd done to protect kids like her students, some of whom had undocumented family members.
She decided to run for a board seat on the Los Angeles Unified School District.
"I looked at the country, in terms of who is running for office, and reflected on my experience in D.C. and thought, 'Why not me?'" Gonez said in May.
She won. In the months since then, Gonez, who lives with her husband in Sylmar, said it's been "infuriating" to see Trump ramp up immigration enforcement efforts in her community, where students have been missing school because they have family members who are undocumented and afraid to drive them there. Gonez said she is determined to proactively fight Trump's policies in her school district, versus being reactive.
"We launched a campaign, We Are One, highlighting that our schools are safe places and providing immigration resources to families," she said. "I also have students who are [undocumented] who tell me they are worried about going to college. We're partnering with advocacy organizations so undocumented students can have careers."
"All of this," Gonez added, "is very personal to me."
Alyse Galvin of Anchorage, Alaska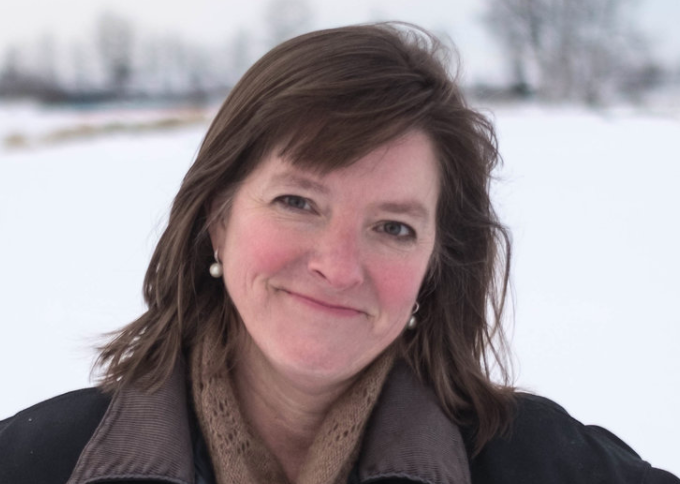 HuffPost crashed a lunch Alyse Galvin was having with her kids at a cafe in Anchorage in September. Galvin, an undeclared voter, shared her thoughts on Sen. Lisa Murkowski (R-Alaska) for a story we did and talked about leading a letter-writing campaign to urge the senator to oppose Education Secretary Betsy DeVos' confirmation.
Galvin, 52, was clearly engaged in policy matters at the time ― she's a co-founder of a public education advocacy group ― but she didn't say anything about a potential run for office. But lo and behold, she just announced she's running for Congress as an independent against Rep. Don Young (R). She's got a campaign up and running, she's got consultants in Alaska and in Washington, D.C., and she has raised $70,000 in six days.
"It was not on my radar that day, I can tell you that," Galvin, a mom of four, said of her political plans during our last meeting. "I am not a politician. But I've run into so many Alaskans who are feeling like Washington is not connected to what the people are hoping for from their leaders. So I decided to step up."
It won't be an easy race for Galvin. Young has held this seat since 1973, and two Democrats are running. But she's inspired by the people she talks to who are frustrated with Trump and desperate for civil discourse and positive leadership in politics, which, unlike Young, she thinks she can bring.
"Trump has let a lot of people down," she said. "We have a citizen government, true, but a citizen government needs to be respectable."
Shanna Shipman of Peoria, Illinois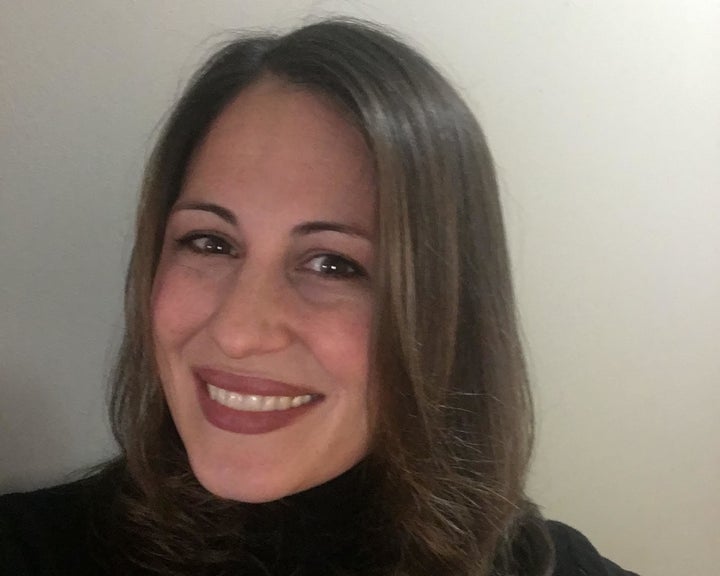 Shanna Shipman also participated in Build the Bench in February, despite being unsure of how she could manage a potential campaign while raising four kids and working full time. The 38-year-old single mom figured she might not run for office right away, but she wanted to be prepared for when she did.
"I look at my 14-year-old, who knows that I've been upset about how certain things are happening, and I would like, rather than her impression be that mom is complaining … that mom's acting. You know?" she said at the time.
These days, Shipman has been relishing her time with her family and still thinks about running for office. But the timing just isn't right.
"I am not quite there yet, but increasingly feel that I will run in some capacity. I love my life. I savor my time with my family ... and I value my privacy," she said. "Eventually, I think I will sacrifice some of that for an opportunity to represent some of those who don't feel represented. That is an honor I could never take lightly."
Despite staying out of the races, Shipman said the line between her efforts to be a good parent and stay active in civic matters is blurring. Trump's presidency has been "horrifying," she said, in part because of his "completely base rhetoric that insults people near and dear to me." The reason she's not running for office now could very well be the reason she ends up doing it later: her kids.
"My political involvement is growing as my children grow older," Shipman said. "Ultimately, the need to create positive conditions for my and all children ... that is the point of it all."
Haley Stevens of Rochester Hills, Michigan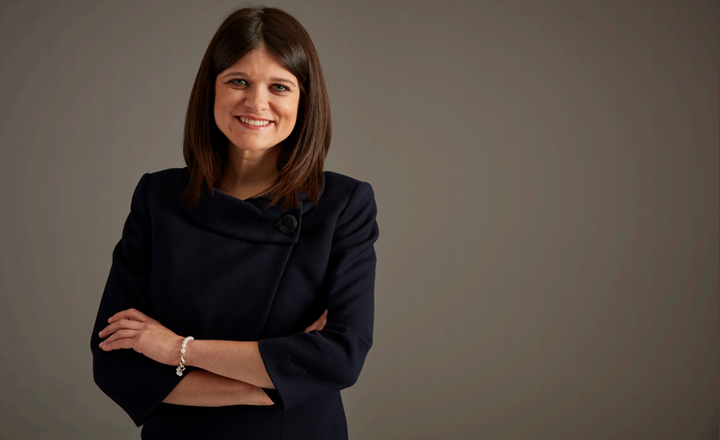 Haley Stevens, 34, jumped into her race against Rep. Dave Trott (R-Mich.) last spring. That's early in the campaign season, but Stevens had personal reasons: She led Obama's task force that oversaw the 2009 financial bailout of the auto industry, and was preoccupied by the thought of Trump's budget cuts destroying her state's innovation economy. She said Trott wasn't doing anything about it, so she decided to take him on.
"The guy I'm looking to run against … he's putting forward legislation to make it easier to collect on debts. Are you kidding me?" Stevens, who lives in Rochester Hills, said in May. "You can bring together people in really amazing ways. I'm a doer; we can do big things."
Since then, Trott has announced he's not running again and six other GOP candidates have jumped into the race. It's a Republican-leaning district, but Stevens says Democrats have the momentum in this election cycle and the fact that Trott dropped out shows he didn't want to go up against her.
"You have an incumbent who looked at me as a competitive challenger," she said. "I was meeting with coalitions of people in the district and there was this palpable energy and excitement. I kept hearing, 'I can't wait to volunteer on your campaign in 2018.'"
If she wins, Stevens said one of her priorities will be holding the president accountable when he tries to undermine institutions of government, particularly the Constitution, or when he is flat-out racist. She criticized Trott last summer for staying quiet about Trump's "both sides" response to white supremacist violence in Charlottesville, Virginia.
"We're going to continue to do that," she said. "I tell everyone I'm campaigning on a return to common sense in the nation's capital."
Hannah Risheq of Chantilly, Virginia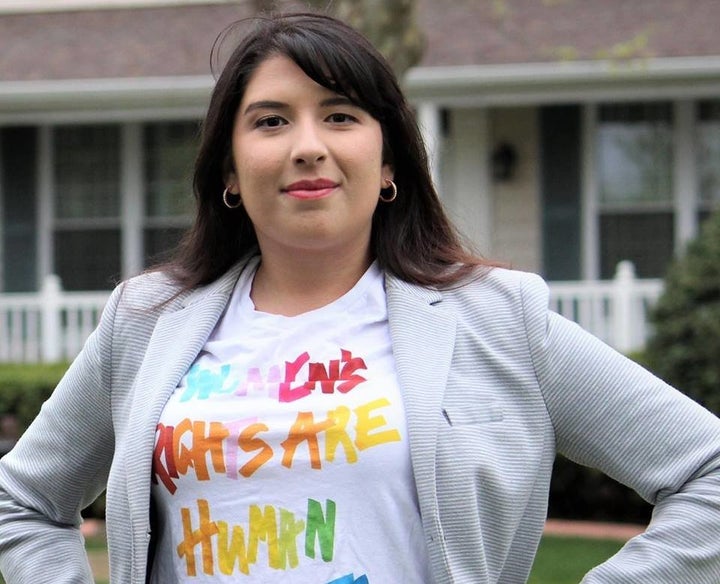 When Hannah Risheq was a kid, the Ku Klux Klan burned down her parents' restaurant near Asheboro, North Carolina. When the Risheqs opened a new one in Greensboro, customers stopped coming after the Sept. 11, 2001, attacks because they knew her dad was Muslim. They lost friends, closed the restaurant and eventually moved to Chantilly, Virginia, where, at last, they felt welcomed as a multicultural, multi-religious household. (Risheq's mom is Jewish.)
So when Trump became president, Risheq worried that his divisive rhetoric would erode the goodwill in her town. She decided last March, at the age of 25, that the best way to protect her community was to represent it. She announced a bid for a state House seat against Republican Rep. James LeMunyon, who had held the seat since 2009.
"I want to make sure that everyone, especially children of nontraditional backgrounds or identities, feels comfortable and accepted being who they are," Risheq said at the time. "I'm running because I want to give a voice to everyone."
A year later, she's not in the Virginia House ― she lost in the primary ― but says she's proud of what her campaign accomplished. She has since gotten married, adopted a dog named Snowy and became a health care analyst at a D.C. consulting firm. She's also been doing a lot of yoga "to cope with the never-ending news alerts from our ridiculously unqualified and delusional president/his administration. Namaste!"
Risheq isn't done with politics, either. She joined Emerge Virginia, which recruits and trains Democratic women to run for office, and is sorting out her next steps in public service. She continues to advocate for Medicaid expansion in the state.
"If we would just do this one thing and expand coverage, 400,000 low-income adults in Virginia would be able to access health care," Risheq said. "It's just the right thing to do and I'm going to continue to fight for it."
Before You Go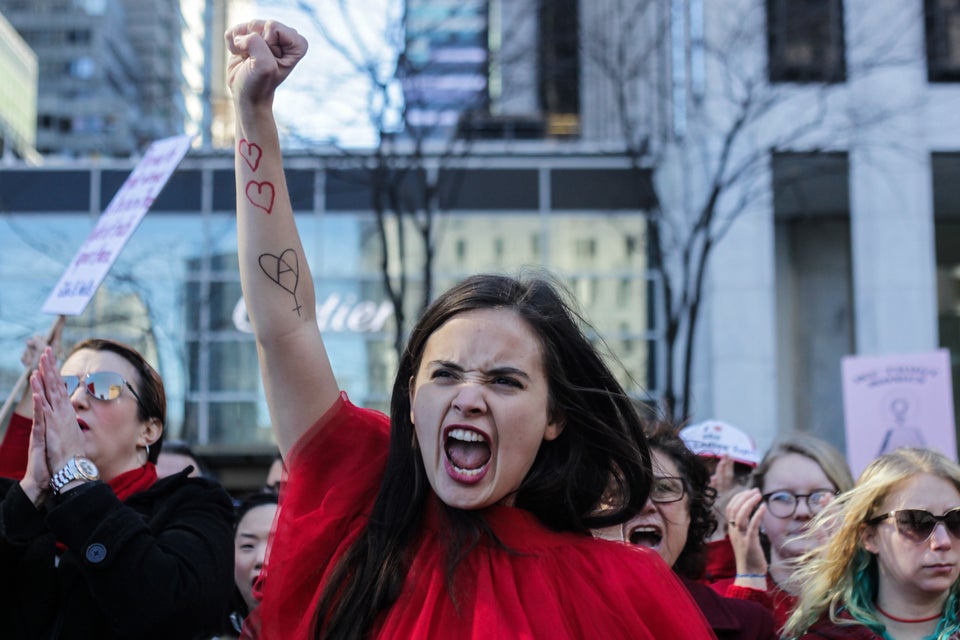 Women Protesting In The USA 2017
Popular in the Community