Top Republicans on Sunday used news shows to assure the media and America that President Donald Trump is not on the verge of firing Robert Mueller, the special counsel charged with investigating Russian involvement in the 2016 election and possible obstruction of justice by the president.
"There's no conversation about" firing Mueller "whatsoever in the White House," Marc Short, the White House legislative director, told NBC's Chuck Todd. "I read that the president's own lawyer says" Trump isn't going to fire Mueller, Sen. John Cornyn (R-Texas) told ABC's George Stephanopoulos. "I think that would be a mistake myself."
"He needs to make sure he vets that team," Cornyn said. "There are plenty of FBI agents and prosecutors who have not been politically involved on behalf of Democrats or overtly critical of the president that can serve in this important investigation. So I have confidence in Director Mueller. I would just think he would be concerned about the appearance of conflicts of interest that would undermine the integrity of the investigation."
Short pivoted back and forth between denying the president would fire Mueller and arguing that the special counsel and his investigation are wasting time and taxpayer money. "This administration has cooperated in every single possible way with the special counsel," Short said. "Taxpayers have spent millions and millions of dollars on this investigation that has not yet proven any sense of collusion with the Russians. I think the American people are ready to turn the page."
On CNN, Steven Mnuchin, Trump's treasury secretary, got in on the action, too.
Responding to "State of The Union" host Jake Tapper's question on Trump possibly firing Mueller, Mnuchin replied: "I don't have any reason to think the president is going to do that, but that's obviously up to him."
Mueller has already charged Trump's former national security adviser, former campaign chairman, and two other Trump campaign aides with federal crimes. One of the president's lawyers, Jay Sekulow, has called for another special counsel to investigate Mueller himself, and a lawyer for Trump's transition team has attacked Mueller for obtaining transition emails without going through the White House. (That's a strange objection; prosecutors often obtain documents from third parties.)
Mueller's team is set for an important meeting with the president's lawyers this week. But in the days beforehand, Trump's team seems eager to convince people that the president won't try to fire the man investigating him ― despite their repeated claims of misconduct and conflict of interest. Maybe that will change when they hear what the special counsel and his team have to say.
Before You Go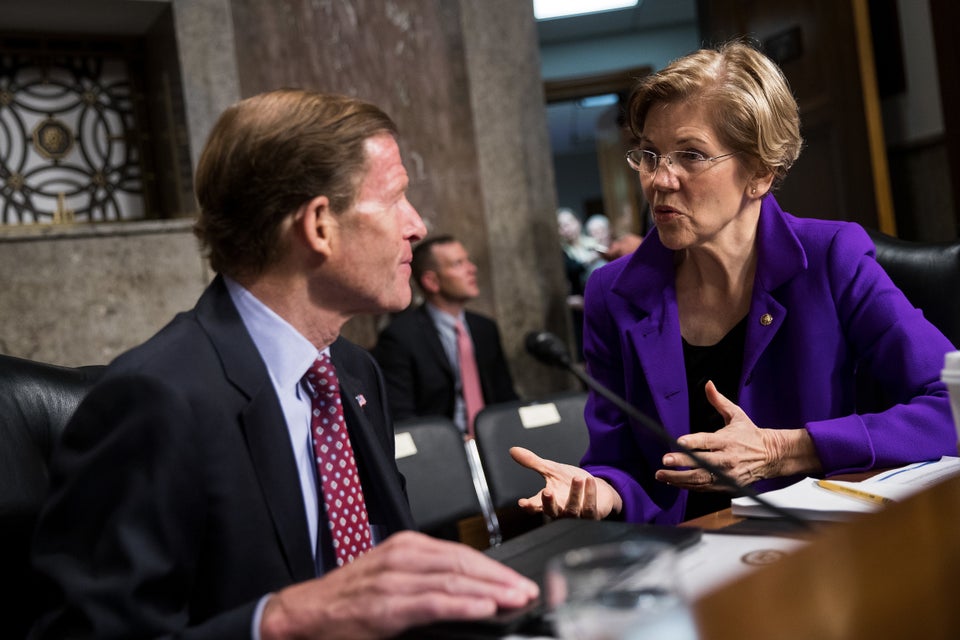 2017 Scenes From Congress & Capitol Hill
Popular in the Community