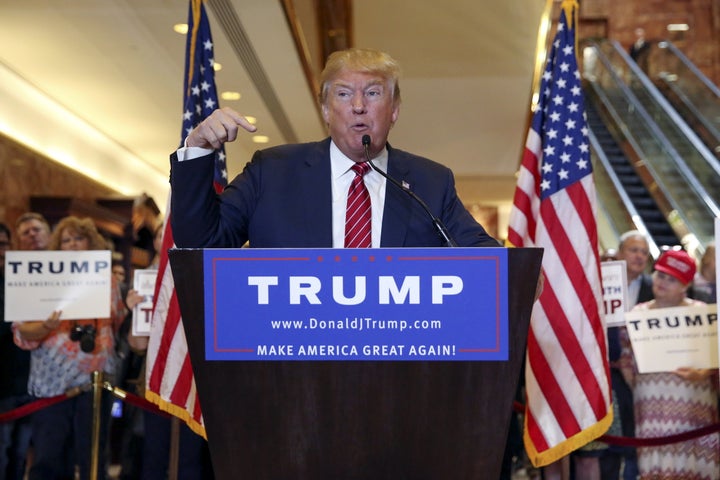 Republican presidential nominee Donald Trump will not be releasing his tax returns, his top aide said Wednesday on "CBS This Morning."
"Mr. Trump has said that his taxes are under audit and he will not be releasing them," Paul Manafort, Trump's campaign chairman, said.
Addressing questions about whether Trump has financial ties to Russia, Manafort said Trump's decision to break with tradition and not release his taxes "has nothing to do with Russia, it has nothing to do with any country other than the United States and his normal tax auditing process."
The Trump campaign is under growing scrutiny for its business connections with Russia and for Trump's friendly attitude toward Russian President Vladimir Putin. Emails from the Democratic National Committee were released last week at a favorable time for Trump, and the U.S. government suspects Russian hackers were responsible for the breach.
Manafort has worked for the pro-Russian president of Ukraine, and another Trump aide, Carter Page, has worked as a banker in Russia and did deals for the state-controlled oil company there. Trump has repeatedly said flattering things about Putin, and at least one of his hotels was financed by questionable funds from Eastern Europe.
Trump has said before that he won't release his taxes because his tax returns are being audited by the IRS. However, the head of the IRS has said that being under audit in no way prevents Trump from releasing his tax returns.
"If you're being audited, and you want to do something else, share that information with your returns, you can do that," IRS Commissioner John Koskinen said in a CSPAN interview in February.
Trump's lawyers said in March that he has been subject to "continuous examination" by the IRS since 2002. To support Trump's assertion that all his taxes are under review, his lawyers said that his recent taxes include items "that were also reported on returns for 2008 and earlier."
Trump has been hit by Republicans and Democrats for months over his refusal to release his tax returns. Former Republican presidential nominee Mitt Romney, who released tax returns showing he paid an effective tax rate of just 14 percent, has called on Trump to make his documents public.
Every Republican nominee in the last nine presidential elections, going back to Ronald Reagan in 1980, has released his tax returns to the public. Just seven candidates for president or vice president from any party since 1976 have not released their taxes, Politifact found. And only one of those individuals, Ralph Nader, made it past the primaries.
Related
Before You Go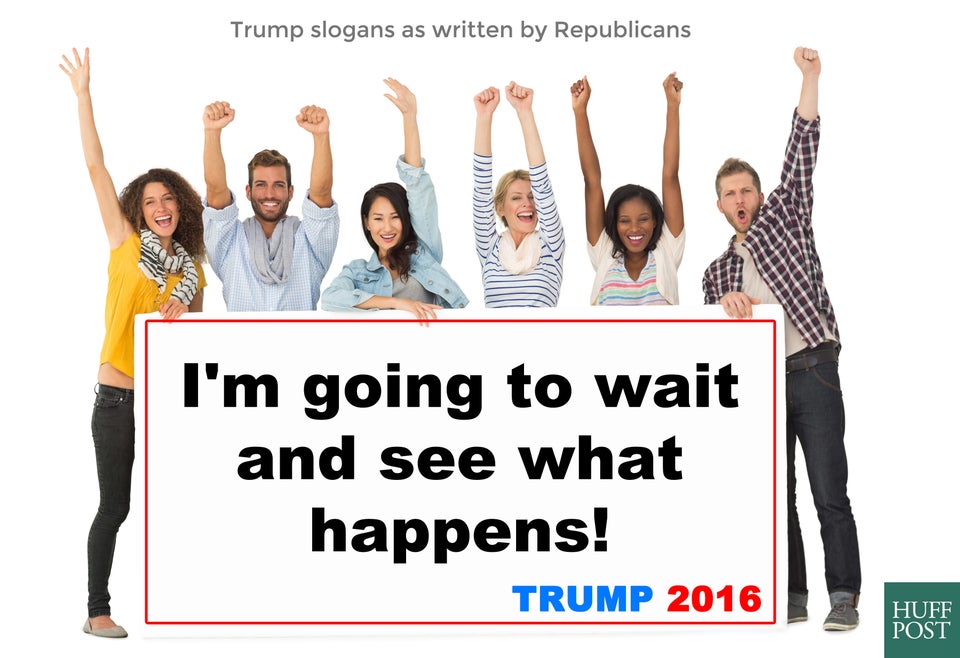 Here Are Enthusiastic Trump Campaign Slogans Using Real Republican Quotes
Popular in the Community