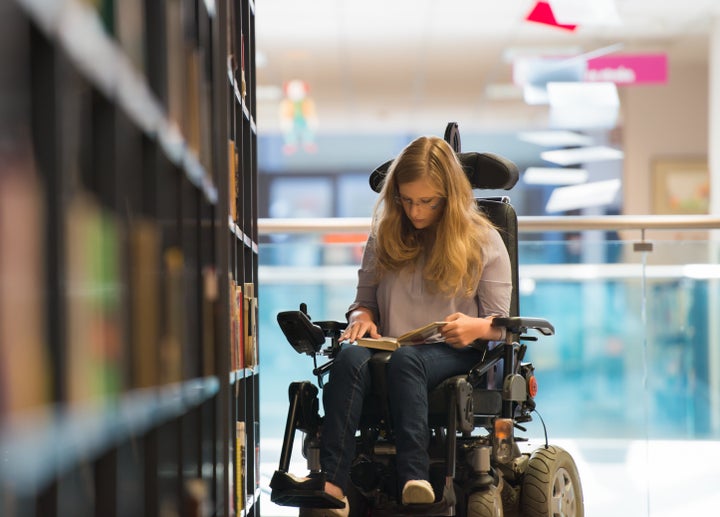 Trumpcare contains billions of dollars in callous cuts to services that help students with disabilities thrive. While many may not realize it, Medicaid is essential for our nation's students and schools. Medicaid provides reimbursement for numerous services provided at schools and school-based health centers. Through the Individuals with Disabilities Education Act (IDEA), Medicaid reimburses schools for certain medically necessary services provided to Medicaid-eligible children with an individualized education plan (IEP) or individualized family service plan (IFSP). Both IEPs and IFSPs establish the services, accommodations, and supports needed to ensure that students with disabilities receive a free, appropriate public education.
Critical services provided under Medicaid in schools include vision and hearing screenings, mental health counseling, diabetes and asthma diagnosis and management, speech and language therapy, occupational and physical therapy, and other medically necessary services that support students. Some districts utilize Medicaid reimbursement to purchase highly specialized equipment for students with disabilities, such as walkers, wheelchairs, and assistive technology that allow students with disabilities to participate in all aspects of school alongside their peers. All in all, estimates show that at least $4 billion of Medicaid funding goes to school districts each year – well over $4.5 million in federal funding goes to my home state of Delaware alone.
Despite the proven need for these services, Trumpcare would slash Medicaid spending by 25 percent, threatening school-based services that support the healthy growth and development of children. Slashing the Medicaid program will force states trying to fill budget gaps to cut benefits or coverage for kids, potentially inhibiting schools' ability to provide meaningful educational benefits to students with disabilities. The President's budget doubles down on Trumpcare, with extensive Medicaid cuts that will hurt kids in schools.
In real terms, Trumpcare puts the health and wellbeing of our nation's students on the backburner, all while Republicans give tax cuts to the wealthiest Americans and corporations. Trumpcare will result in a loss of school personnel and reduction in the school-based services provided to our most vulnerable children. Trumpcare is unacceptable for our nation's students, particularly students with disabilities who rely on Medicaid-funded services to give them equitable access to education.
Representative Lisa Blunt Rochester (DE-AL) is a member of the Committee on Education and the Workforce.
Popular in the Community