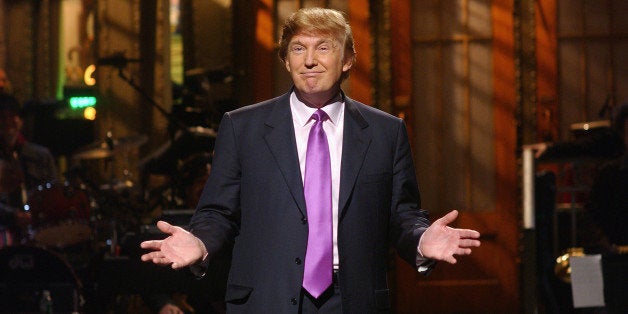 Saturday Night Live may well be the longest running comedy show in the history of television. The first cast was a few years older than me, though I still considered them my peers. We didn't know each other personally, but it felt like we did.
The original cast of Saturday Night Live was much more than the clique, or the in-crowd, they were the anti-in-crowd. They were the outsiders who became the insiders which is what made them heroes. Gilda, Larraine, and Jane were the girls who didn't make the cheerleading squad. Dan and John and Garrett and later Bill Murray weren't the best looking football players. They were popular because they were funny. Funny is always king, or queen, and that first season of SNL featured Lily Tomlin, Madeline Kahn, Louise Lasser, Jill Clayburgh, the great Buck Henry and Anthony Perkins, among others. In those days we all thought the hosts and the cast hung out together. They all seemed to live in the same world, and that was part of the magic and the charm.
The cast, after one season, became icons and we all had to watch the show live every Saturday night. It was a revolutionary game changer. They were the black sheep of all of our families. They were like my own brothers, who ultimately could get away with anything, because they were so funny and disarming.
The persona of Saturday Night Live has changed, though under the tutelage of Lorne Michaels it has never lost its élan. The SNL 40-year reunion was proof of that. It's easier to list who wasn't there than who was, but I couldn't help but feel that the nature and the age of the guests, from Eliot Gould, a popular first season host, to Keith Richards, Jack Nicholson, Candace Bergan, Eddie Murphy, Bill Murray and on and on, all appeared as an homage to the original years. They were part of something big.
The first cast of SNL is the real reason the show has lasted so long. Such was their mighty fame and the impact they had on the entire culture of comedy.
SNL has mostly been good and smart with a few thuds over the years. It has often been unimaginatively called Saturday Night Dead. But regardless, it has launched more mega-stars than any other show in the history of TV. But the peak years, those first four seasons, are the reason people like Paul McCartney, Prince, Blondie, the mayor of New York, Larry David, and illustrious actors like Kevin Kline, Michael Sheen, Michael Douglas, and Sigourney Weaver show up for the party. Even Bill O'Reilly came.
I'm not a fan of stunt casting, and Donald Trump has stunt cast himself as a presidential candidate. Mocking a female candidate's face is fine if you are sitting around with friends or performing a sophomoric sketch, but in doing it in a campaign speech Trump became so petty and stupid that he lowered the bar for creepizoids like Ben Carson, who admits to going after people with bats, bricks, boards, and a hammer when he was a kid, and who tried to stab a friend when he was fourteen. He has not been asked how he overcame such behavior yet, nor what keeps him in his seemingly trance-like state now.
When is Ben going to host SNL?
Trump came up to SNL a couple of times when I worked there. He seemed like a nice fellow, gracious, and even humble back then. Yes, he was notorious for publicly humiliating his wife, but what man with huge money and fame hasn't done that at some point in his life? He was a popular New York character. I also met Trump at Telluride when he came backstage to congratulate me on my one-woman show. He was, once again, gracious and complimentary and honored me with more than just the few obligatory lines. He actually had intelligent and genuine things to say. So when he came out as a Birther I was surprised.
I am not a regular viewer of Saturday Night Live. I have not watched a full show in years. I catch up on line. Was I disappointed that Trump was going to host? Yes, but not surprised. The host of Saturday Night Live is still perceived as an endorsement, and what else can it be? If I was currently on the job I'd have trouble making Trump look good or funny or even worse, harmless. That's not the job of any comedy troupe.
But it's really all about ratings, and finding a host can be difficult when who you are looking for has to be trending.
Donald Trump has insisted that the president is not an American, and appeared many times on Fox trumpeting his bogus cause with their top tier ghouls. Now they hate him. Things change. Yes, he's a bigot, of course. And he can't do any of the things he says he can; build a wall between Texas and Mexico and charge it to Mexico or make deals with Putin. He can't "do something" about Muslims. And he can't take back his "rapists" remark regarding Mexican immigrants, legal or not. He can't disown the ungodly morons he's brought out of the woodwork touting his message. He can't be president because the president represents the Free World, not casinos and skyscrapers. He's never been an innovator when it comes to development anyway.
It's disappointing that Trump is doing his thing on a stage that has seen so much real talent over the years. His kind of comedy works best in a debate with the rest of the lightweights he's running with.
But, never-the-less, the applause sign will light up when Trump walks out on the SNL stage and the crowd will cheer, just like they cheered for Howard Beal in Network. The televised Republican debates have been so absurd that if Paddy Chayefsky were alive he wouldn't be able to satirize them.
I find myself remembering only the great moments I experienced on SNL. Robin Williams' brilliant opening monologue after the Desert Storm invasion, standing just a few feet away from Roy Orbison as he sang "Pretty Woman", working with Dolly Parton and Mary Tyler Moore. I used to sit in the studio and listen to various musical guests sound check on Wednesdays, alone with the great voices of Tracy Chapman or Anita Baker bouncing off the walls of Studio 8H. Breathtaking. I also got to talk with Walter Peyton and Robert Mitchum.
Just walking through the hallowed halls of 30 Rockefeller Plaza was a thrill. I like to think that the years I was on that show were something special, but who doesn't? And of course I'd like to think that the views William Holden's character fought for in Network were in play today. But they are not. Trump is a freak show and that's what SNL is promoting this week.
After the bombing on September 11th I tuned in live on Saturday night. I had to. I had to see that it was still living. Paul Simon's poignant "The Boxer" brought me back to life, as sorrowful as it was. I don't remember any more than the opening that week, and the sad faces of the mayor and the firefighters, and that was enough. I'm sure I was not the only one who felt it was essential to tune in for that.
There have been many incredible moments and big laughs and eye-popping craziness on Saturday Night Live. And that will continue, I hope. The show is part of our collective conscious. Trumps' appearance will not be a shining moment, but it won't be the first one that doesn't glow. He's a lout, a boor, and a jerk, but he's trending. I'm not sure what can be done without insulting him, and do we really make fun of people to their faces now? It's supposed to be behind their backs. Making fun of Sarah Palin while she was right there was awkward, at best. It didn't go over.
SNL isn't the same, but how could it be? Things change. When it comes to Trump's hosting skills this week, I wouldn't expect much. His appearance doesn't really matter, and that's the biggest disappointment of all.
Popular in the Community