Trump's 100 days of attacks on the environment are tanking his poll numbers, but it's going to take big mobilizations like the Peoples Climate March to take us in a new direction.
Over the first 100 days of his Presidency, Trump has unleashed a blistering attack on the environment.
scrubbed the White House website of any mention of climate change;
filled his cabinet with climate deniers and fossil fuel billionaires;
approved the Dakota Access and Keystone XL pipelines;
repealed a law prohibiting coal companies from dumping mining waste in rivers and streams;
booted the Council on Environmental Quality out of the White House;
ordered a rewrite of the Clean Water Rule to allow for more pollution;
ordered the EPA to stop regulating methane;
announced plans to eliminate the environmental justice program at the EPA;
ended clean car standards that would have saved Americans millions at the pump;
issued sweeping orders going after the Clean Power Plan;
rejected an insecticide ban;
shut down climate adaptation programs at the EPA;
asked a court to halt actions that would reduce mercury pollution;
and more….
And that's just directly on the environment. Trump's attacks on civil liberties, people of color, immigrants, Muslims, and more, have been just as despicable and damaging, often more so.
So, how is this wrecking ball approach going over with the American people? Terribly. As it turns out, Trump's actions are wildly unpopular, and not just with Democrats, but across the board.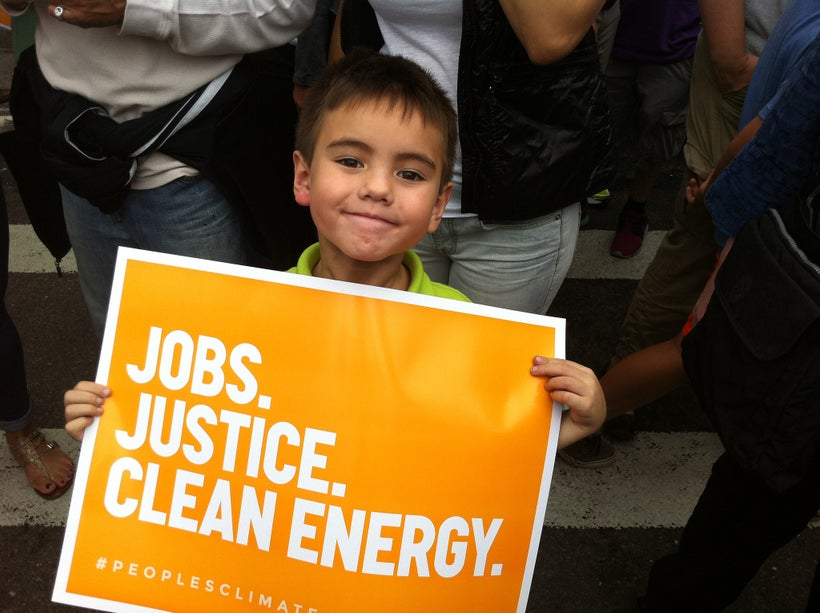 Take Trump's actions to "get rid of" the EPA. Americans support the EPA by a two-to-one margin and 61% of Americans want to see the agency's powers preserved and strengthened.
What about Trump's actions to stop our ability to limit CO2 emissions? Even a majority of Trump voters want to strengthen existing policies that combat climate change, while Democrats and Independents overwhelmingly support such actions.
But don't people support fossil fuel development over protecting the environment? No, 59% of Americans think environmental protection should take a priority over fossil fuel development. That's because the public knows that we have alternatives: 71% of Americans favor developing wind, solar and other alternative energy sources.
Put all this together and you end up with 61% of voters nationwide disapproving of Trump's handling of the environment, more than twice as many voters who approve.
Those approval ratings are going to plummet even more when Trump announces more corporate giveaways this week. On Wednesday, Trump is expected to issue an executive order that will order an review of how the Obama Administration used the Antiquities Act to declare new national monuments, like Bears Ears National Monument in Utah. Trump and far right-wing Republicans want to undo the park designations so they can open up the land to even more fossil fuel development. Oil drilling and coal mining in national parks, how do you think that's likely to go over with the public?
Just about as popularly as expanding offshore drilling...On Friday, Trump is expected to announce that his administration intends to open up more offshore oil and gas development, despite the fact that Americans are reducing our oil consumption across the board. The timing of the rule is savagely ironic: seven years ago this week, oil was still gushing into the Gulf of Mexico from the BP oil spill.
Trump's new attacks on the environment don't stop with executive orders: his budget proposal is also an unmitigated disaster. He's proposing a 31% cut to the Environmental Protection Agency, a move that would absolutely gut the agency's ability to protect our environment and public health. Meanwhile, Trump is proposing a huge corporate tax cut for his billionaire buddies, a move that would further empower fossil fuel companies to wreck havoc on our environment.
So if all of these attacks on the environment are so unpopular, why does Trump keep doing them? He and his henchmen's bet is that even if the majority of the public opposes these actions, they won't mobilize against them. He's betting on us throwing our hands up in the air, becoming despondent, and disengaging from the political process. If Trump can keep his base fired up while the rest of us just give up, than he can continue to drive this reckless agenda forward.
We need to remember that we are the majority. That in every city and state across this country there are people who are ready to stand up for climate, jobs and justice. That the American people want to save our planet and support a transition from fossil fuels to an 100% clean energy economy that works for all. An economy that will create real, good paying, unionized jobs, unlike Trump's phony promises.
And we need to mobilize. Last weekend, we saw hundreds of thousands of people turn out across the country and around the world for the March for Science. This Saturday, April 29th, on Trump's 100th day, we're going to take to the streets again for the Peoples Climate March. The march is bringing together over 900 organizations and huge crowds are expected in DC and across the country. But we need your participation to really make a difference.
Because polling isn't enough. It's going to take organizing, activism, and voting for us to truly stop these reckless attacks. It's our job to turn public opinion into public protest. Let's take Trump's 100th day and turn it into a day of massive resistance to his agenda. The next 100 years depend on it.
Sign up here for the Peoples Climate March or one of the over 300 sister marches across the country.
Calling all HuffPost superfans!
Sign up for membership to become a founding member and help shape HuffPost's next chapter
This post was published on the now-closed HuffPost Contributor platform. Contributors control their own work and posted freely to our site. If you need to flag this entry as abusive,
send us an email
.