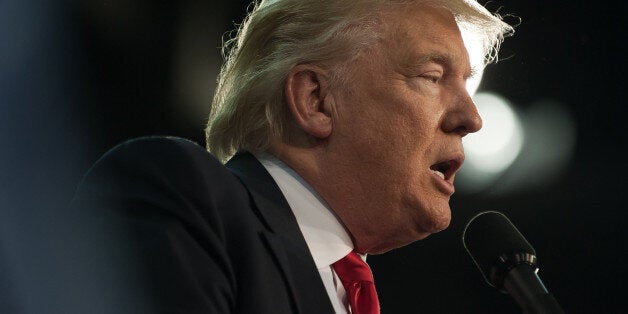 One of Republican presidential candidate Donald Trump's top advisers on Israel has close ties to a West Bank settlement whose history vividly illustrates the tragic and problematic nature of Israel's 50-year occupation of this territory.
The adviser, David Friedman, is head of an organization called American Friends of Beit El which has raised millions of tax-deductible dollars for the settlement in the heart of the West Bank. He has been pushing Trump and the Republican Party to abandon support for a two-state solution which has been a central plank of bipartisan U.S. foreign policy for the past three decades. His efforts were influential in persuading the Republicans to delete any mention of a two-state solution from their 2016 national platform.
For instance, Friedman recently told the Jerusalem Post in an interview that Israel might be able to keep the West Bank and still make peace with the Palestinians -- something no serious analyst or foreign policy professional believes. He added that a Trump administration might view an Israeli annexation of West Bank settlement as legitimate. But under a two-state solution, there is no way that the Beit El settlement could remain in Israel. By financing its expansion, Friedman's organization is making such a peace deal more difficult. Its ultimate aim, of course, is to make it impossible.
Beit El, began in 1977 when some 17 families, took illegally over an army base north of the Palestinian city of Ramallah. In their book, "Lords of the Land," Idith Zertal and Akiva Eldar make it clear that the initial land for the settlement was expropriated from the Palestinian farmers who owned and cultivated it, under the questionable guise that it was necessary for Israeli security.
"The landowners did not even know about the cultivation order. When they came to work their lands in the summer of 1978, they were ejected by settlers," the authors write.
The Palestinian landowners appealed to the Israeli Supreme Court, which ruled that the settlement did advance Israel's security needs, even though the land seizure clearly violated international law which forbids an occupying power from seizing or destroying the enemy's property unless such destruction or seizure "be imperatively demanded by the necessities of war." The court decision also left unclear how a settlement which required, then as now, constant Israeli Army protection advanced national security.
From that beginning, the settlement has grown to a sizeable town of around 6,000, divided into a residential religious community and a residential yeshiva (Jewish religious seminary).
As the seat of a regional council, Beit El provides a variety of social and educational services. There are also some private businesses, stores, restaurants, and light industry, most notably the Beit El tefillin factory and a small winery. There are two large synagogues and seven schools of varying religious degrees.
Author Hillel Halkin described a visit some years ago, noting that the settlement has now expanded to the outskirts of Ramallah, a Palestinian city of some 70,000 and headquarters of the Palestinian Authority.
"There are no relations of any kind between them. 'Our neighbors,' Beit-El's inhabitants call the residents of Ramallah with palpable sarcasm," he wrote. "The road leading to Beit-El from Jerusalem is traveled on almost exclusively by Israeli vehicles and passes through no Palestinian villages. For a short while it runs along the east -- that is, the 'wrong' -- side of the separation barrier between Israel proper with its 'settlement blocs' and the Palestinian territories. Then the barrier disappears and you are deep in the territory that, so recent Israeli governments have made clear, are considered tradable for a peace treaty with the Palestinian Authority."
The settlers are constantly looking for ways to expand the settlement, legally or illegally. A few years ago, some families illegally started a new neighborhood called Ulpana, building yet again on private Palestinian land. The Israeli Supreme Court for once sided with the Palestinians and court ordered their removal.
Last summer, violent clashes erupted at Beit El as security forces began demolishing two illegal buildings. Some 200 people gathered at the site, hurling rocks at officers and setting fire to tires. Police dispersed the crowd with water cannons. Right-wing ministers supported the illegal settlers and denounced both the court and the Prime Minister, while vowing to redouble their settlement efforts.
In response, Prime Minister Benjamin Netanyahu promised to build 300 new homes in the community.
So this is the settlement Donald Trump's adviser backs and helps finance. Born out of the seizure of Palestinian land, it incubates ultra-nationalism and stands as a physical obstacle to any eventual peace between Israel and the Palestinians.
Related
Popular in the Community