President Donald Trump once again drew laughs over a bizarre embrace with a world leader, this time involving French President Emmanuel Macron.
"I like him a lot," Trump declared after their quick air smooch.
Macron pulled Trump in for a similar smooch outside of the White House earlier in the day, a warm gesture that Trump again reciprocated.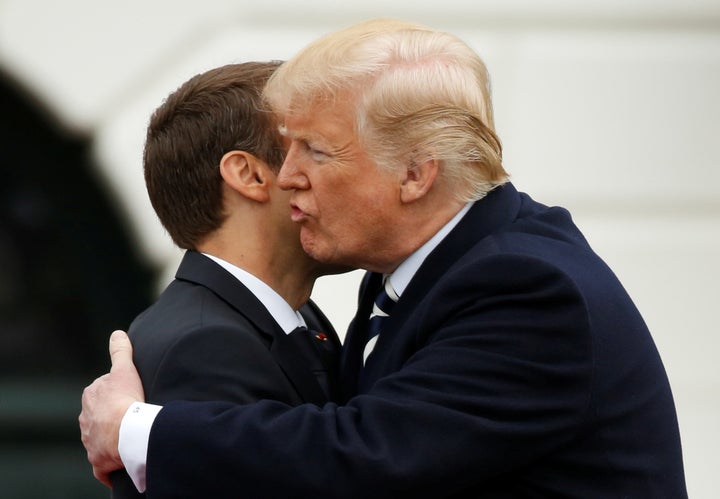 At another point, Trump reportedly brushed "dandruff" off Macron's shoulder before pronouncing him "perfect."
Whichever way you shake 'em, here's to an unbreakable bond between Trump and Macron.
Related
Popular in the Community