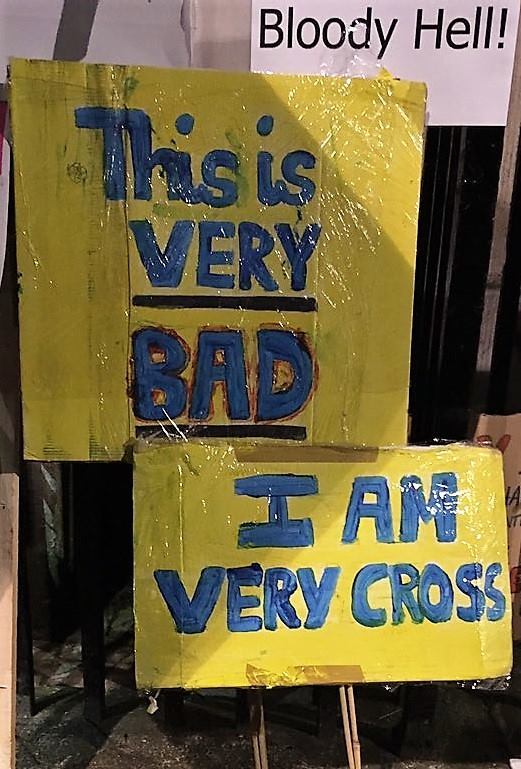 We've all invited people over, secretly hoping they won't come. Maybe when British Prime Minister Theresa May asked President Donald Trump to visit the United Kingdom this year on a state visit she quietly prayed he might have a prior engagement.
But he seemed keen, and now she's dealing with the fallout from her invite. Protests against Trump have erupted across the U.K. and a petition to have the invitation withdrawn has been signed by more than 1.8m people.
On February 20 the British parliament will debate the wisdom of affording Trump a state visit, and yesterday the Speaker of the House John Bercow (who umpires parliament's behavior and runs its often fractious discussions) announced that Trump would not be allowed to address parliament, as is customary for visiting heads of state during such visits.
To cheers from the House of Commons, Bercow announced that "I feel very strongly that our opposition to racism and to sexism and our support for equality before the law and an independent judiciary are hugely important considerations in the House of Commons."
Bercow is no fluffy liberal. Although he has moderated in recent years, the former Conservative Party Member of Parliament comes from the hard right of British politics, and his blocking of a Trump speech to parliament reflects the mood of much of the British public.
An opinion poll released last week revealed that almost two-thirds of the British public believe the U.S. president is a threat to international stability, with the words Britons most commonly associated with Trump were dangerous (50%), unstable (39%) and bigot (35%).
There is no date set for the visit yet, with some British media speculating it will be in July, although Trump is apparently going to a NATO summit in nearby Brussels in late May.
A newly-formed Stop Trump Coalition has organized 90 public figures in the U.K. against the state visit, committed to organizing "one of the biggest demonstrations in British history, to make very clear to our government, and to the world, that this is not in our name".
It's socially mortifying, and very unBritish, to withdraw an invite, but May must be regretting her haste in offering the state visit, and be looking for a way out. But it looks like the British government might have to put up with the awkward guest and hope that the Special Relationship survives the Trump visit.
REAL LIFE. REAL NEWS. REAL VOICES.
Help us tell more of the stories that matter from voices that too often remain unheard.