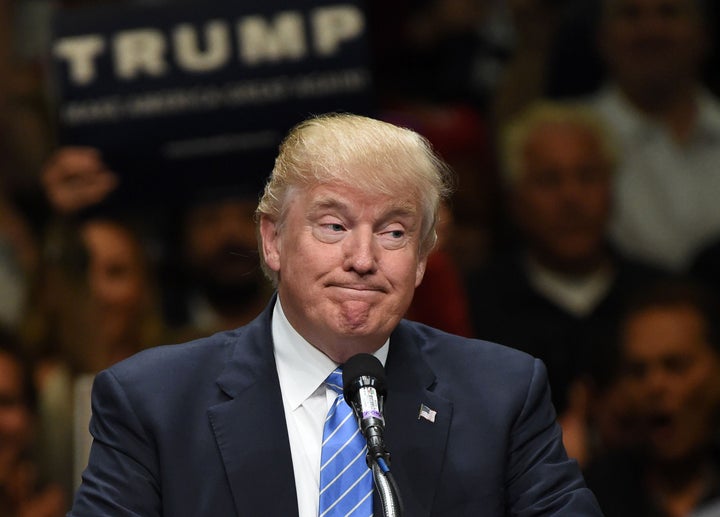 This past Father's Day, author Joshua Kendall wrote an op-ed in the Washington Post exalting President Barack Obama as an exemplary father, and proposed that his hands-on parenting might actually be a key part of his legacy.
As the story notes, Obama happily changed diapers and rocked Malia to sleep when she was a baby. Once he became president, the dad instituted a firm rule that he would eat dinner with his family five nights a week. He helped coach Sasha's elementary school basketball team, and read books aloud to both the girls. His big fear, according to the piece, was becoming an absentee father like his own dad was.
Contrast that image with a potential President Donald Trump.
"I like kids," he said. "I mean, I won't do anything to take care of them."
Melania would make a good mother, Trump mused, because she'd "take great care of the child, without my having to do very much."
She wouldn't expect Mr. Trump to help out -- a mistake he said his second wife, Marla Maples, made when she assumed he'd take their baby on walks.
"Right, I'm going to be walking down 5th Avenue with a baby in a carriage," he scoffed. "It just didn't work."
And, Trump notoriously doesn't do diapers.
"He didn't change diapers and I am completely fine with that," Melania said in an interview with Parenting magazine. "It's very important to know the person you're with. And we know our roles. I didn't want him to change the diapers or put Barron to bed."
Trump confirmed on "The Opie and Anthony Show" in 2005, diapers are just not for him. "No, I don't do it," he said. "It's not my thing… There are a lot of women out there who demand that the husband act like the wife, and there are a lot of husbands that listen to that, and so, they go for it."
According to Trump, men who change diapers are just forced into doing it by their demanding wives. And when dads are on diaper duty, they're basically acting like women. So much for equality in child rearing!
Trump's rigid, sexist view of gender roles in parenting was made explicitly clear in 2007, when Howard Stern asked the reality TV star what it was like having a brand new child in the home. Trump did not mince words.
"[Melania] takes care of the baby and I pay all of the costs," he said.
And there you have it, Trump's view of parenting: The father covers financial costs while the mother bears the physical and emotional toll of raising a baby.
It's an antiquated, traditional view of parenting that imagines an ideal family is one where women stay home while men go out in the world and do real men stuff.
That may have been the case in the past, but Trump's ideology is far removed from reality for the majority of American families today.
Perhaps because Trump is so removed from the hard work of actually raising a child, he is unsurprisingly clueless about the needs of working parents.
With books like How to Get Rich, Think Like a Billionaire, Think Big: Make It Happen in Business and Life, Trump has spent his career proffering himself as an example of how to excel in the world.
But what he's implicitly communicating with his dated comments is that it's simply not that important for successful, powerful men to be equal partners in raising their children. That's a woman's job, after all.
None of this is to say that Trump doesn't love and cherish his kids. He may be a great father, but in his own words, he's certainly not an equal parenting partner.
As president, he'd draw on his personal experiences to make policy decisions that affect working parents. For anyone who has a kid or plans to in the near future, that prospect should be pretty damn scary.
Before You Go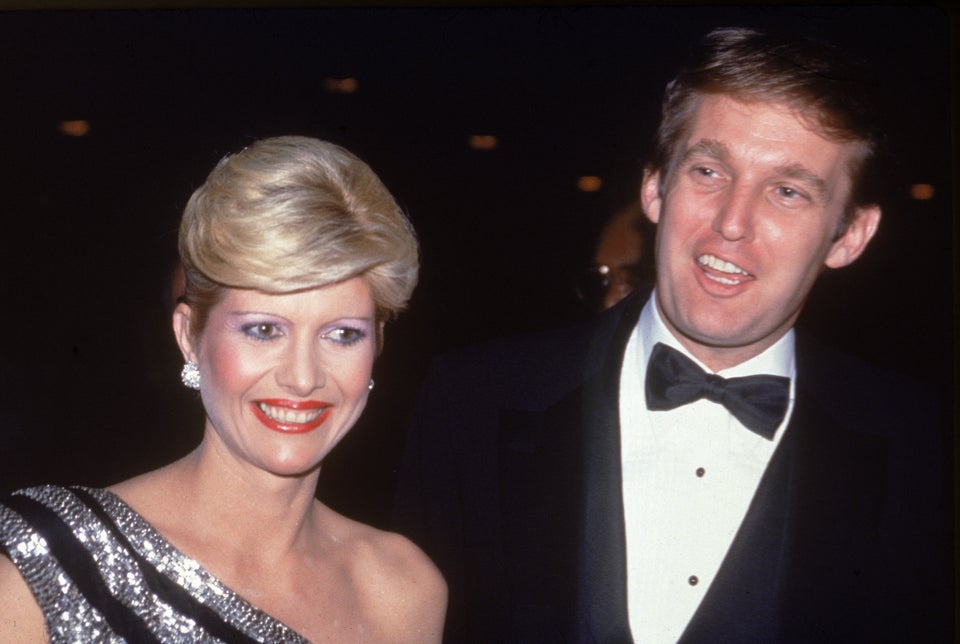 All The Ridiculous Things Donald Trump Has Said About Marriage