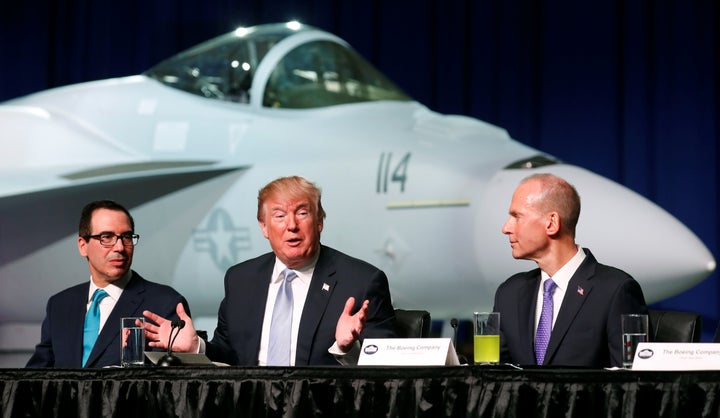 President Donald Trump had people scratching their heads when he referred — with obvious annoyance — to an unpassable "bowling ball test" that Japan uses to justify excluding American cars from the market. 
Trump insisted to donors in Missouri on Wednesday that a U.S. automaker had spent a "fortune" building a super car to beat Japanese regulatory tests — but was pounded in the "bowling ball test," according to an audiotape of his talk obtained by NBC News and The Washington Post.
"It's horrible the way they treat us. It's horrible," the angry president griped.
The test, he said, involves dropping a bowling ball "from 20 feet up in the air" onto the hood of a car. "If the hood dents, then the car doesn't qualify," he said. "Well, guess what, the roof dented a little bit, and they said, nope, this car doesn't qualify."
There is no such regulatory test. The best guess on what Trump was talking about?
When a smiling reporter who covered the Japanese auto industry for 25 years told White House press secretary Sarah Huckabee Sanders that no one has any idea what the president was talking about, she said Trump clearly was "joking."
"Obviously, he's joking about this particular test," Sanders said. Trump's reference "illustrates the creative ways" countries keep American goods out of their markets, she said.
The donor talk in Missouri was the same place where Trump boasted that he dressed down Canadian Prime Minister Justin Trudeau for having a trade surplus with the U.S. (The Office of the U.S. Trade Representative actually reports a trade deficit with America).
REAL LIFE. REAL NEWS. REAL VOICES.
Help us tell more of the stories that matter from voices that too often remain unheard.
BEFORE YOU GO