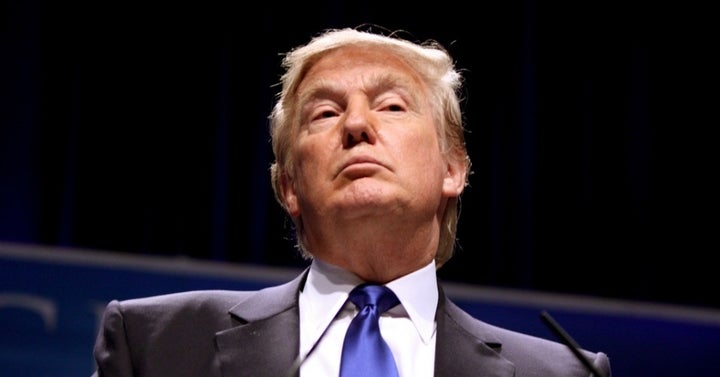 I read the news in perfect silence, my heart winding down in my chest as though practicing for the death that would come for me if what I read was true:
"Last week, President Trump submitted his budget request to Congress. Included in the proposal are changes to funding for Medicaid, cuts to Social Security Disability Insurance (SSDI), cuts to the National Institutes of Health (NIH) and the complete defunding of the National ALS Registry at the Centers for Disease Control (CDC)." (The Official Blog of The ALS Association, 31 May 2017)
I am a 30 year old woman with ALS, and I don't want to die. ALS doesn't care about my youth or my dreams of growing old with my husband, though. It also doesn't care that I took good care of my body, eating fresh and organic, doing yoga, zumba, and tabata cross training several times a week. The cause of ALS remains a mystery; there's no apparent link to lifestyle, and family history is only relevant in about 10% of cases. This an equal opportunity killer destroys the nerves that allow us to move, speak, eat, swallow, and eventually breathe. It is terminal and has no cure. Yet. I and the tens of thousands of other people living with ALS began daring to hope in the last few years. We saw a potential for life-saving research when the National ALS Registry came into existence. We gave permission to our doctors to send our blood and medical information to the scientists at the Registry and associated Biorepository so they could amass and analyze enough data to finally determine the cause of ALS, develop treatments, and pursue a cure. We filled out extensive surveys addressing our experience with every imaginable environmental risk factor. What types of pesticides had we been exposed to? What about lead? Have we served in the military? Do we live near factories?
Upon diagnosis, we were all told that we are dying and there's nothing we can do about it. However, the National ALS Registry changed that. Imagine the rush of power, the sense of hope that elated us then. Imagine that you're me, looking in the mirror at your limp, weak body slumped in a wheelchair, a feeding tube in your stomach bulging under your shirt. Imagine that you're utterly silent because speaking above a whisper sends stabbing pain through your atrophied vocal chords. You've seen this every day for years, and every day the sight of your diseased body repulses you, breaks your heart. Now, though, you allow yourself to picture rising from your chair and standing tall. The precious vision lasts for only an instant, but you cling to it as you are faced once more with the reflection of your decaying body. Try to sit with that pain and fragile hope as you read the next paragraph.
President Trump's proposed budget calls for complete defunding of the National ALS Registry, which will dramatically slow the research that I and thousands of other people with ALS are counting on to save our lives. The average lifespan of a person with ALS is only 2-5 years, meaning we have no time to spare. Too many of us will already die waiting for a cure, but Trump's budget could well be a death sentence for - italics - everyone living with ALS today. If that sounds dramatic, consider the specifics of what defunding the registry will do. According to a joint statement from The ALS Association, the Muscular Dystrophy Association (MDA) and the Les Turner ALS Foundation, consequences will include:
"Eliminating the opportunity for people living with ALS to directly connect with a wide range of clinical trials and epidemiological studies.
Stopping the collection of vital information that is allowing both public and private researchers across the United States to identify disease patterns and risk factors of ALS.
Ending funding for 13 unique extramural researcher-initiated studies that explore the causes of ALS."
This is a nightmare I wasn't creative enough to dream. I never imagined that the fight for a cure would be undermined by my own president. I should have known not to count on his support, though. After all, on his first day in office, he had the page on the rights of disabled citizens deleted from the White House website. I suppose I just didn't fully grasp what that meant. The fear and sense of betrayal I feel now is transformative. Bitterness is easy to slip into, like sleep after a rough day and too many glasses of wine. Action is harder. It requires staying awake, getting angry, and then, like the ferocious Ender Wiggins, cooling that rage so you can use it instead of allowing it to use you. I call on you now to take action with me.
Click here to obtain contact information and a letter to send to your Congressmen opposing the proposed budget.
Also, sign up to be an ALS advocate to receive updates on this and other legislation and opportunities for action to make sure Congress is supporting the battle against ALS.
Finally, share this article to enlist more advocates to oppose Trump's budget and save the lives of the tens of thousands who suffer from ALS.
Please, be the hero we never imagined we would need.
To learn more about ALS, check out this two minute video or explore my blog!
Support HuffPost
The Stakes Have Never Been Higher
Popular in the Community