Bible studies are one of the foundational ways that Christians gather to learn about their faith. As a result, these small groups are a very common aspect of life for many American Christians.
But one particular Bible study group has been gaining notoriety in recent months, primarily because of the powerful people who are attending, and the controversial lessons being taught.
Members of President Donald Trump's Cabinet ― some of the most powerful people in the United States ― have been gathering at a Bible study on Capitol Hill organized by the Christian pastor Ralph Drollinger, according to The Christian Broadcasting Network.
Since Trump arrived in the White House, Drollinger has also been meeting weekly with members of the White House Cabinet. The sessions have been taking place since at least April.
Capitol Ministries claims that key Trump advisors have sponsored Drollinger's Bible studies ― people like Vice President Mike Pence, Education Secretary Betsy DeVos, Housing and Urban Development Secretary Dr. Ben Carson, Attorney General Jeff Sessions, and Department of Energy Secretary Rick Perry. In this context, sponsoring means that they helped Drollinger find a space to hold his Bible study. An outside group seeking to hold a special event in a Congressional building needs to reserve a room through a congressperson's office.
In an interview with CBN News, Drollinger claims the class he leads for Cabinet members is the "best Bible study that I've ever taught in my life."
"These are godly individuals that God has risen to a position of prominence in our culture," Drollinger told CBN. "They are so teachable; they're so noble; they're so learned."
Drollinger also suggested that the attendees have found practical ways to apply the lessons taught during these Bible studies.
″[Jeff Sessions will] go out the same day I teach him something and I'll see him do it on camera and I just think, 'Wow, these guys are faithful, available and teachable and they're at Bible study every week they're in town,'" Drollinger said.
A Justice Department representative confirmed to The Washington Post that Sessions attends White House Bible Studies when he is available.
Drollinger claimed to CBN that Trump is invited to attend the Bible studies. The president reportedly receives copies of the teachings every week.
A representative from Capitol Ministries told HuffPost that Drollinger is unavailable to comment.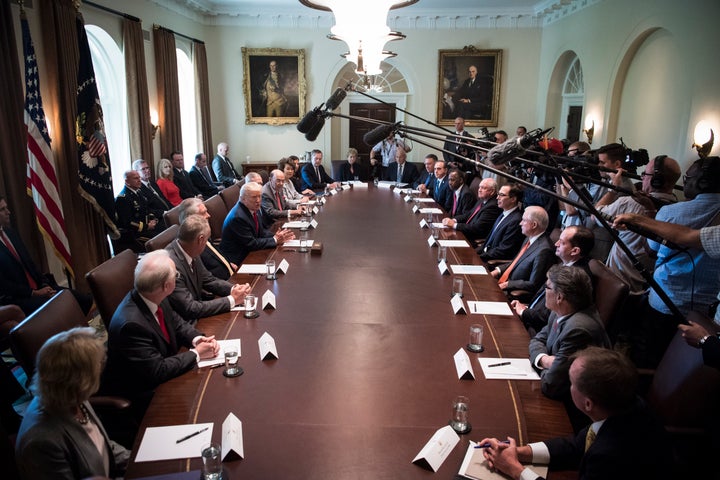 Michael Wear, an author and former Obama White House staffer who focused on faith-based initiatives, told HuffPost he knows many fellow staffers who were involved in Bible studies or church services during the week. However, he doesn't believe there was a "formalized, official White House bible study" during Obama's time in the White House.
"White House staff work all the time, and need to be close to The White House in case something arises. If we would be OK with staff having a party on the grounds, attending a health and wellness seminar or hosting a book club, then a bible study for those interested seems reasonable. I would hope that these times of study and prayer refresh those who attend, and ground them more deeply in their faith," Wear told HuffPost.
"If these are meetings for the personal benefit of these staff and Cabinet officials, they have every right to get together to study their scriptures and learn more about their faith," he added.
In 1997, the U.S. government issued rules that made it clear that bosses at federal workplaces shouldn't pressure their employees into participating in religious events.
"Our government officials are, of course, welcome to attend Bible or other religious study groups on their personal time," Maggie Garrett, Legislative Director for Americans United for Separation of Church and State, told HuffPost.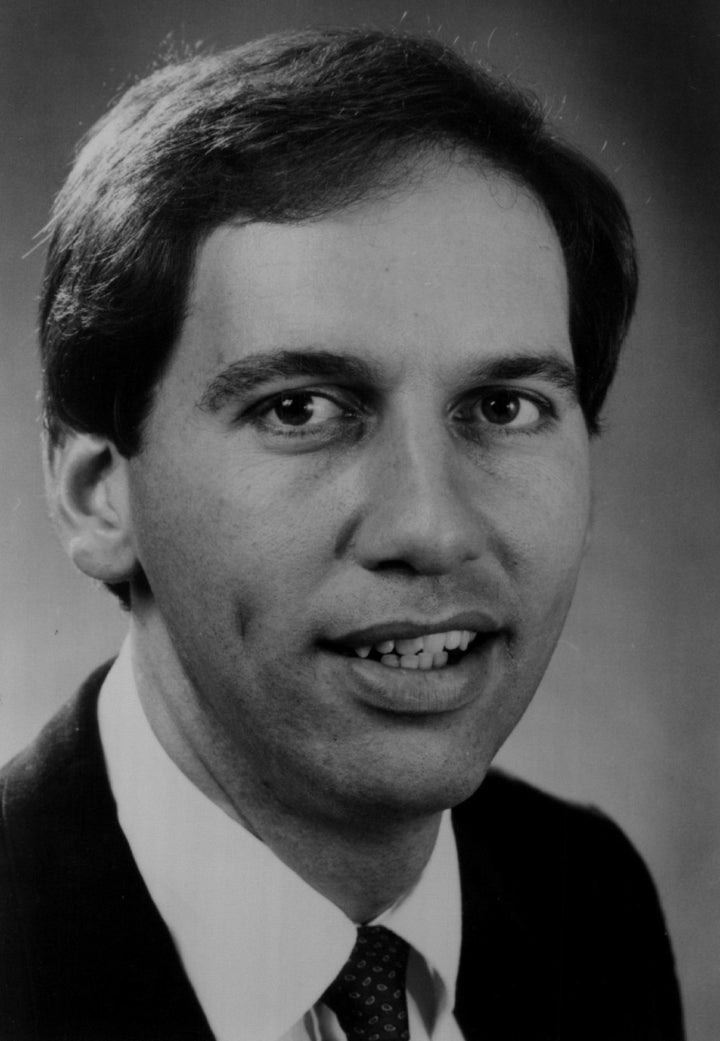 However, Garrett said that the Bible study described by CBN appeared "troubling" ― especially considering controversial statements that Drollinger has made in the past.
"These are the messages Trump Administration officials are embracing each week and it is unclear whether other staff are invited or pressured to join as well," Garrett said. "The president and his cabinet serve all of us. Knowing they attend Bible studies like this sows doubt in our minds about whether they do. Our government's policies should be inclusive and promote fairness and equality, not be implemented based on a narrow religious agenda."
The White House press office didn't return HuffPost's requests for comment.
Before You Go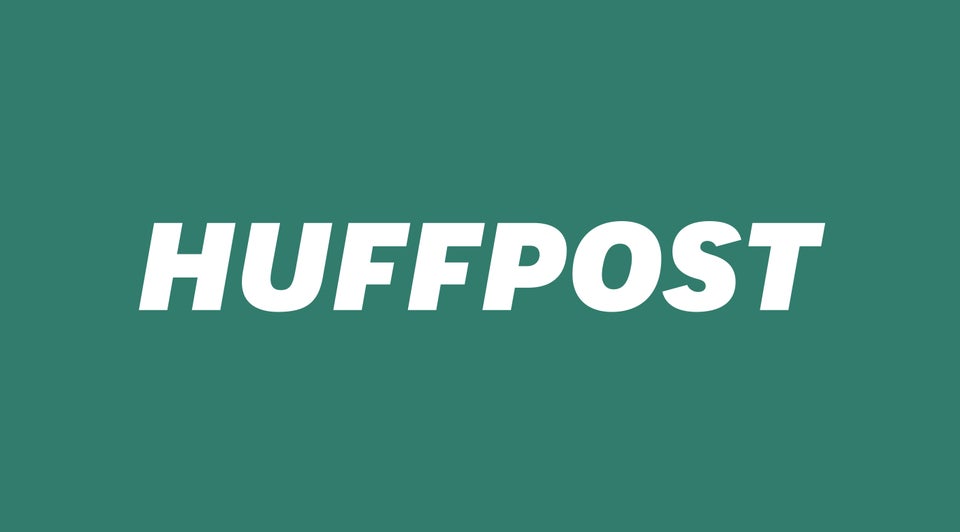 Leading Christians on Twitter
Popular in the Community