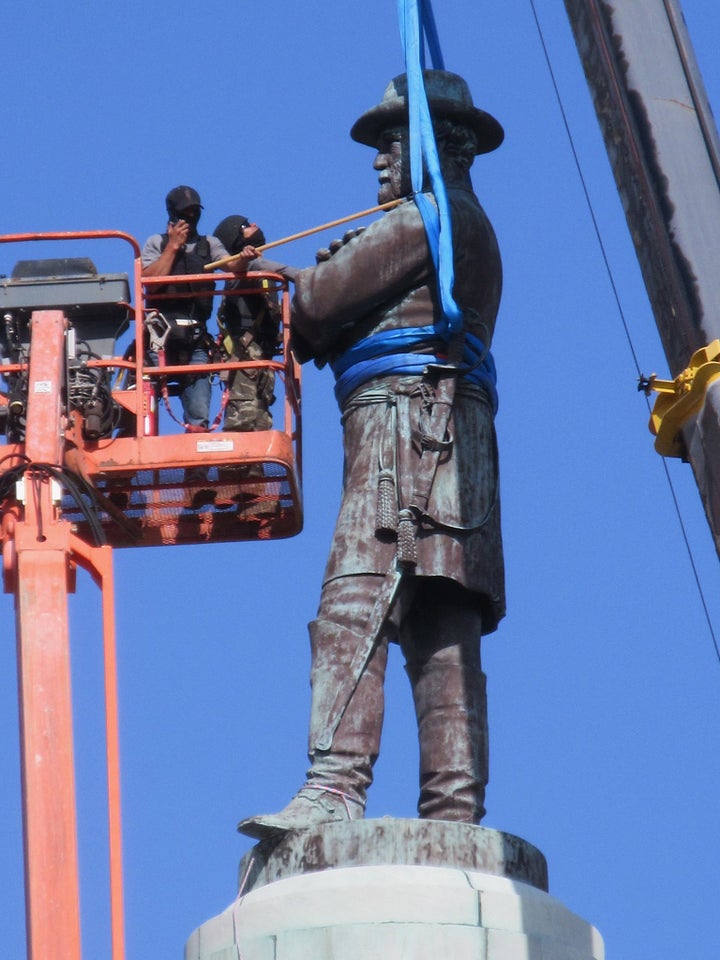 Yes, George Washington and Thomas Jefferson did own slaves. But the Washington Monument and the Jefferson Memorial are not there to glorify the fact that they had slaves. Monuments to Washington and Jefferson are there to honour them for founding our country, and for the ideals they enunciated and stood for when they were at their best, ideals like "all men are created equal."
These monuments did not go up right after the Civil War. When the memory was still fresh of the 600,000 Americans who died in the Civil War, no one would have DARED to erect a statue to traitors. It was only much later that these statues went up, when white Americans wanted visible symbols to remind African-Americans and other people of colour that their neighbours did not regard them as full citizens.
One hundred yards from where we stand...I horse-whipped a negro wench, until her skirts hung in shreds, because upon the streets of this quiet village she had publicly insulted and maligned a Southern lady.
It is during the same period and out of the same racist motives that an otherwise obscure Confederate battle flag became popular. This flag was adopted as their symbol by the "Dixiecrats," a third party of Southern Democrats that temporarily split from the main party when it adopted a platform supporting civil rights for African-Americans.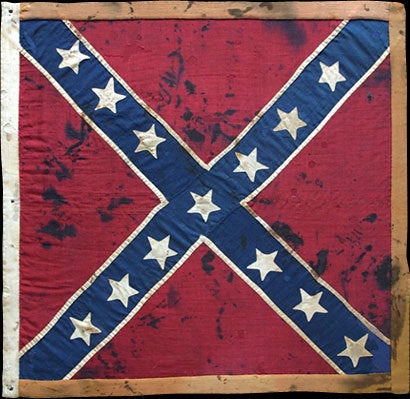 And don't listen to anyone telling you lies about how Robert E. Lee was some sort of tragic hero, who opposed slavery but felt he had an obligation to make "sacrifices" for ideals of limited government. As an officer in the US Army, Lee took an oath to obey the Commander in Chief of the United States and to defend his country. He spit on both when he became the leader of the Confederate army.
And, yes, Lee did say "In this enlightened age, there are few I believe, but what will acknowledge, that slavery as an institution, is a moral & political evil in any Country." But what people forget is that he immediately went on to say,
I think it however a greater evil to the white man than to the black race.... The blacks are immeasurably better off here than in Africa, morally, socially & physically. The painful discipline they are undergoing, is necessary for their instruction as a race, & I hope will prepare & lead them to better things. How long their subjugation may be necessary is known & ordered by a wise Merciful Providence.
In short, Robert E. Lee owned human beings as slaves. He beat them and hired people who beat them when he was too busy to do it himself. He broke a solemn oath he had taken to the US government so that he could keep owning, abusing, and exploiting the unpaid labor of other human beings. And he thought his slaves should be grateful for the treatment they were receiving from him.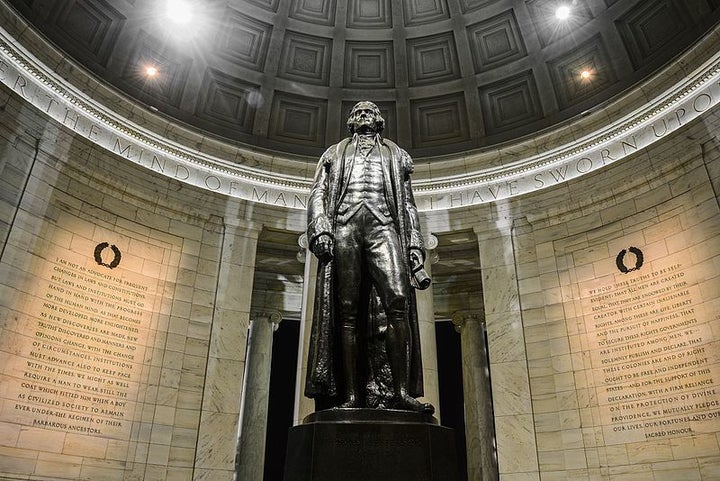 Other people we do admire did similarly shameful things, including Washington and Jefferson. But the monuments to Washington and Jefferson honour the ideals they stood for at their best, not the vices they manifested at their worst. This is why even Martin Luther King, Jr., could quote them with a good conscience. In contrast, statues to Lee, Davis, and Jackson were erected precisely as a visual reminder to people of colour that their neighbours and coworkers were unwilling to accept them as equal citizens.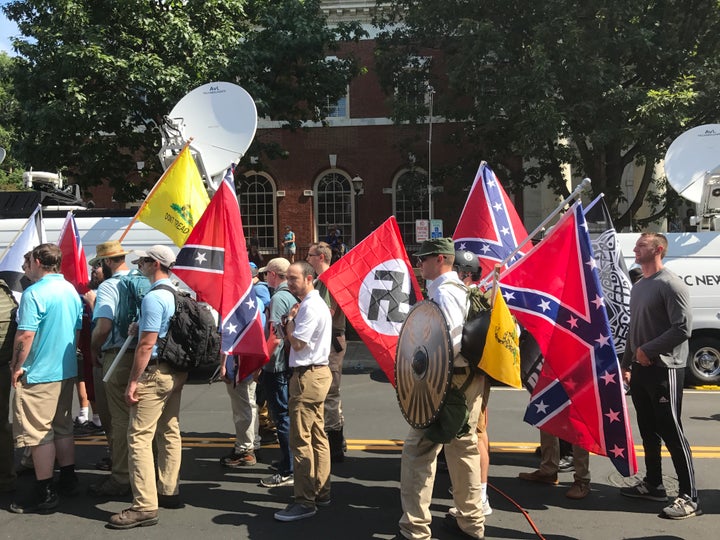 Popular in the Community