Laura Moser never had any desire to run for office. Her husband worked in politics, and she considered herself to be a highly "involved volunteer," but beyond that maintained some space from the political sphere.
And then the 2016 presidential election happened.
Moser, 40, was overwhelmed by the election of President Donald J. Trump, and the ensuing pain she saw in her own community on Facebook. The outpouring of grief and mass desire to do something that she saw on social media led Moser to found Daily Action in December 2016, a service that texts daily action items ― like calling your representatives to talk about gun control or forwarding a reminder to voters in Virginia to get to to the polls ― to users' phones. By early May 2017, she had officially announced she would be running for Congress.
Moser's story isn't unique. Across the nation, women from all over the political spectrum decided to run for elected office in the wake of the 2016 presidential race. Within a month of the election, non-partisan organization She Should Run had heard from 4,500 women interested in running for elected office. By February, that number rose to 13,000. Emily's List, a PAC focusing on electing pro-choice Democratic women to office, saw a similar spike in interest.
Some of the women who decided to run for office found inspiration in Hillary Clinton's candidacy. Others were simply sick and tired of seeing a legislative body they felt did not represent their identities or interests. Regardless of motivation, the numbers tell a clear story: Women are stepping up and saying they deserve a seat ― or three or four or five seats ― at the table.
Below, presented a year since election day, are eight of those women and their stories:
Laura Moser, 40, Running for Congress in Texas, District 7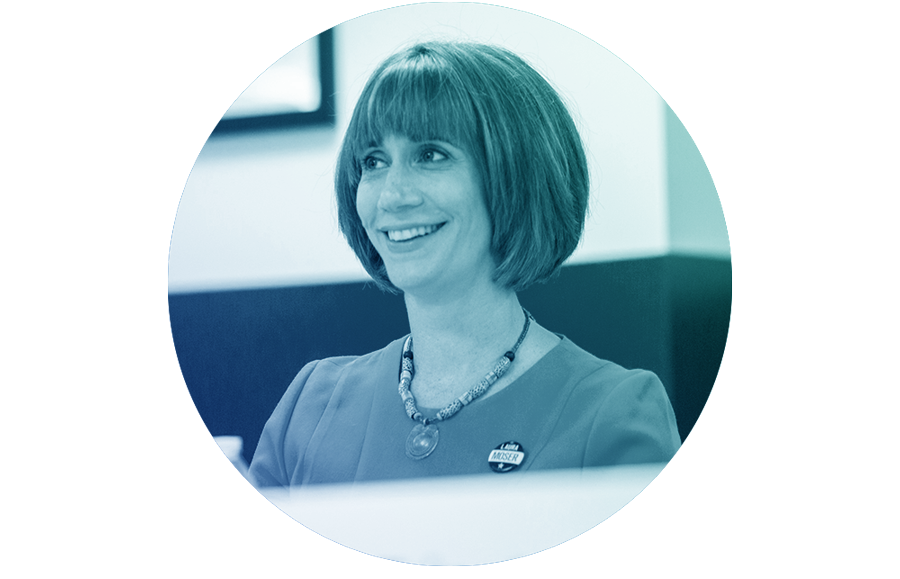 Describe the moment you decided to run for office.
People [would say], "Oh you're such a good activist, you're such a good organizer, you should run for something." And I was like, "That's crazy. Why would I ever do that?" But then I was in Houston for a Planned Parenthood luncheon and it was the biggest Planned Parenthood luncheon in the history of Planned Parenthood… That was the first time I really thought, maybe I should run. The room was filled with hundreds of pissed off women ― many of whom are traditionally Republicans, and were just tired of having these sleazy dudes take away our rights. And I just felt this swelling sense of collective indignation and belonging with this group, but I also was like, god, I know all these women. I haven't lived here [in Texas] for a while, but these are still my people, these were the people I grew up with. These are the people I learned to be politically engaged with. And it took me another two and a half months to go from there to actually deciding to pack up my life and move across the country. But that was definitely the Oprah "aha" moment.
You're part of a wave of women stepping up to run for office. Why do you think it's important that more women run?
Every single person I know, me included, has been assaulted and harassed by a man in power many times in our lives. That is the world that we live in. And [I'm] OK. [I've] overcome these hurdles. But the Access Hollywood tape was an absolutely radicalizing moment for me. I was like, this guy's running for President? And he's the worst man we've all met before? And then he won. I thought the election was over then. But then he actually won, being that person. And so I think the value of women and people of color being at the table and in the conversation is that we're...bringing new voices to the table.
If we had women in all positions in power, the world would become more adaptable to women and mothers, and families. Because I just think a lot of men are used to the women doing it for them. And guess what? We've done a really good job… [White men have] had their chance. They've done some good things over the years, but I'm done.
Brianna Wu, 40, R
unning for Congress in Massachusetts, District 8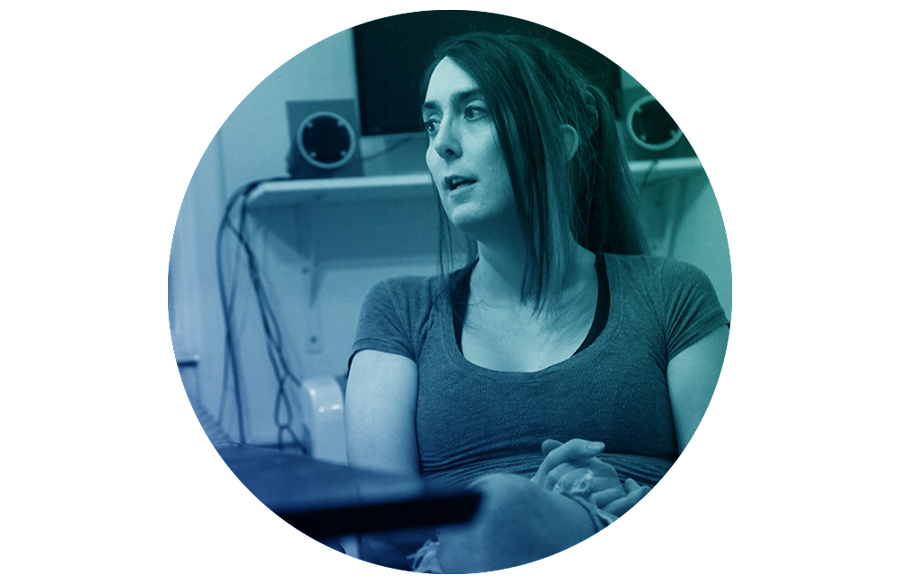 Can you describe the moment you decided to run for office?
I was standing at the Javits Center on election night, 30 feet [from] where we were hoping Hillary Clinton would accept the presidency. I was there with all of the people that worked the election for Hillary, as things started going wrong. It was one of the worst nights of my entire life. I was thrown into a loop for a week or two and realized that I wasn't willing to sit it out for the next four years. It was time to stand up and bring my own values to politics.
What have you learned since you decided to run?
I'm going to be really honest with you. What I've learned here in Massachusetts is that the institutions of power are very ready to put a camera in your face when you're a woman in danger like I was during GamerGate. But when you're talking about taking power for yourself, when you're talking about upsetting the status quo, when you're talking specifically about replacing a man, even a Democratic man [incumbent Stephen Lynch], what I've learned is that the system starts shutting its doors very, very quickly.
A lot of this first year has honestly been realizing that the Democratic Party is not necessarily the friend of women that want to run and push the party toward a stronger position on women's rights.
Jennifer Carroll Foy, 36, Ran for House Delegate in Virginia, District 2 (Won!)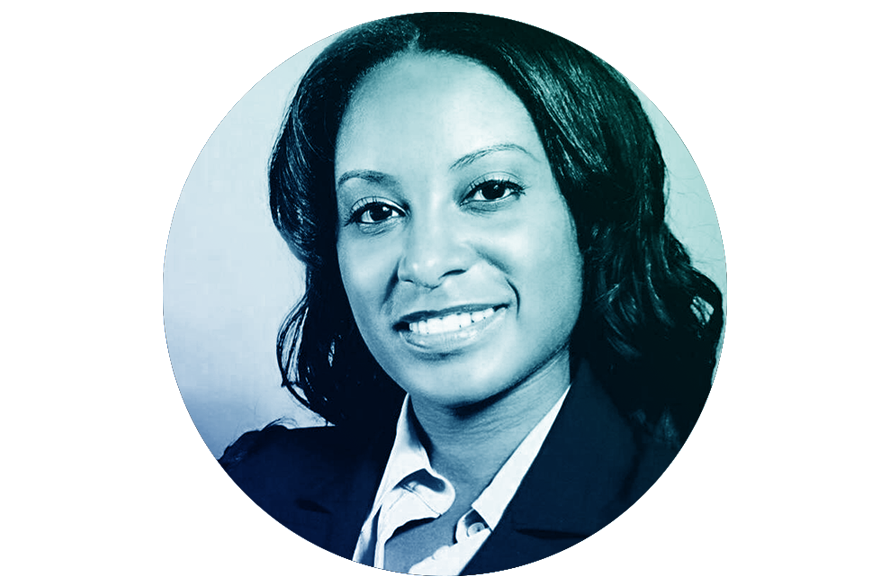 What sparked your interest in running for office?
Like so many people, I woke up on Nov. 9 in disbelief. I went to sleep early the night before, trusting that the American people would never elect someone so intolerant or incompetent. I woke up, heard the news, and knew I had to run. I knew that there must be a response to Trump and the regressive, elitist Republican agenda.
What's one of the most important things you've learned while running?
Put your head down and get it done. From the moment I started running, people told me, "No, you can't do this." They told me that I could not be a mother, an attorney, a wife and a candidate. But I've been told "No" my whole life. When I was in high school, I watched as Justice Ruth Bader Ginsburg announced the Supreme Court's decision that Virginia Military Institute ― one of the top all-male military colleges in the country ― had to accept women. My male classmates jeered, and I decided I had to go. I enrolled as one of the first women of color to attend VMI. When people told me I couldn't win this election, I put my head down, ignored the naysayers, and got to work. We knocked on more doors, called more voters, and put in the time to win. There will be people who tell you that you shouldn't run or that you will never win. Tell them, "Watch me!"
Dr. Mai Khanh Tran, 52, Running for Congress in California, District 39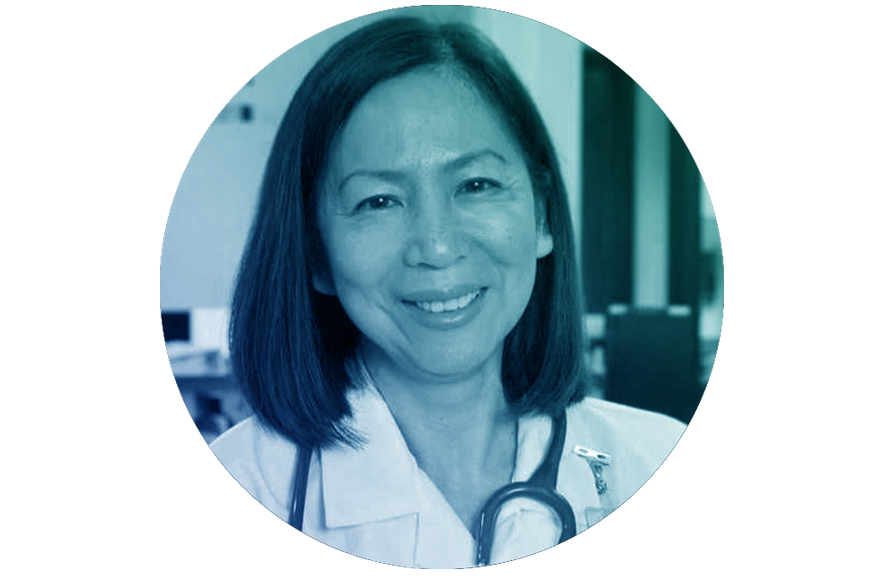 Can you describe the moment you decided to run for office?
I made the official decision to run for office when Ed Royce voted to repeal and replace the ACA. I just couldn't stand by while our representative voted to take away health care coverage from my patients and their families.
We really need to see a change in our community, and we need someone who understands what our community is going through. As a refugee who came to this country as a child, I know the inhumanity of the Trump administration's policies that will restrict new immigrants, and we need a leader who will fight tooth and nail against those policies. As a woman that has defeated breast cancer twice, I know how important it is to be an outspoken advocate for women's health issues, so that all women have access to reproductive health care and breast cancer screenings.
Can you describe how you felt on election night last year?
I felt like I had been punched in the stomach. The next morning, I didn't want to get up. But I did, like all women do. One of the first patients I saw was a child with a brain tumor. His mom is a nail shop worker and she was finally able to get health care coverage because of the ACA. That meant that she would have coverage for her son as their family dealt with such a terrible tragedy. As we sat in the exam room that next morning, we hugged each other and we cried. We were all so scared. But after the crying, we knew that we needed to fight.
Haley Stevens, 34, Running for Congress in Michigan, District 11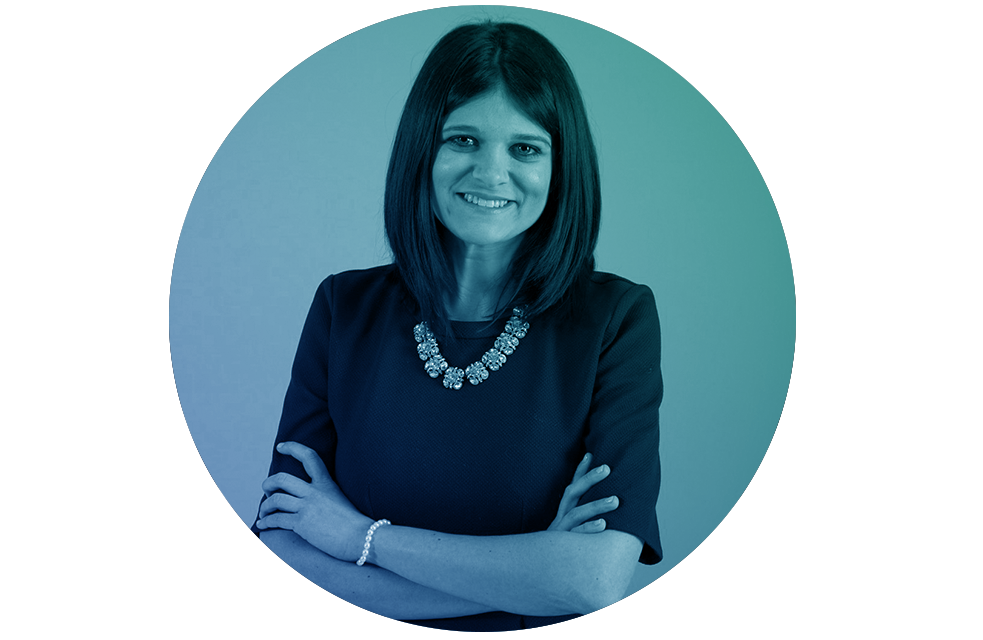 Why did you decide to run for office?
In many ways where I found myself in 2016 was very similar to where I found myself in 2008, which was coming out of a big election, asking myself what I can do for people, particularly my home community... In 2016, I asked myself that same question coming out of the election, what is going on in Michigan? What is this representation bringing to my hometown? I was working in a Department of Defense-funded advanced manufacturing research lab spending a bunch of time with technology, advanced technology, and looking at technology adoption for the small and midsize manufacturing community... Everyone wants to talk about 21st century job training and skills. Well, I've created workforce development programs. I've worked at the intersection of industry and government and academia and nonprofit for outcomes. I really saw the confluence of all of those things. Plus the willingness and eagerness to serve and respond to something like I did eight years prior, which is stepping up and putting up my hand to make a difference for people.
I felt the urgency of the time and this groundswell that was taking place in Michigan. So many people, my mom being one of them, who just said, "Hey, I was on the floor coming out of this election, but you looking and stepping up in this way, that was giving me hope." I was plugging into Democratic Club organizations that were seeing two to three times more participation. I was going into union halls and I was tapping into that groundswell. Not as a candidate, but as somebody who was looking to step up as a voice. My candidacy in many respects began as part of that groundswell and really ballooned into something tremendous.
If you're elected, what change do you hope to see as a result?
This is about a new generation of leaders and leadership. We're all too familiar with the linkage between congress and the word "dysfunction." They seem to go hand in hand. That's just something we got to stop right now. We need a return to common sense and we need a return to real leadership. In part that is about the collaborative nature and role of this office, as well as the willingness to use the office to make a difference for people. Make a difference for people in terms of solving large challenges that communities have been saddled with. That could be as it pertains to health outcomes, as it pertains to education, and certainly as it pertains to our economy. I really believe in the moral authority of the office to do good.
Eileen Naples, 35, Ran for New York State Senate, District 26 (Lost.)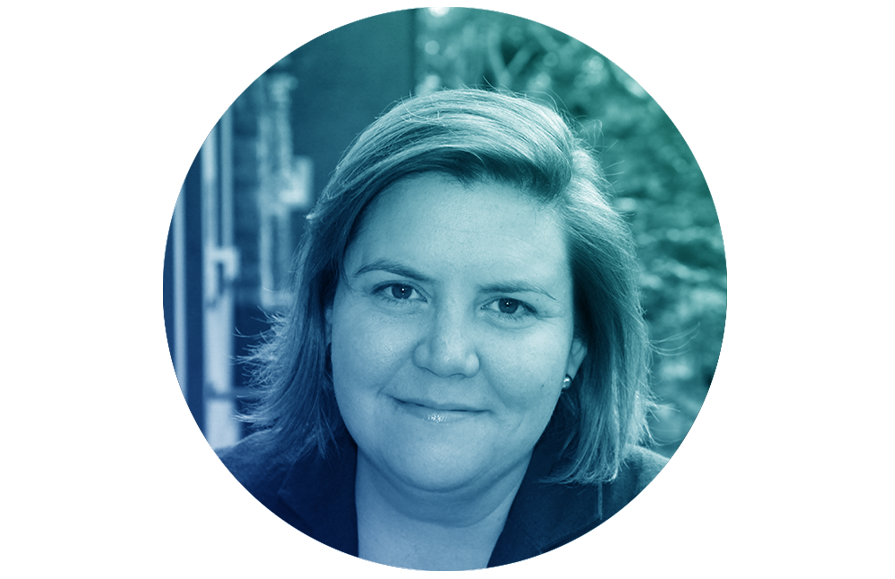 Why did you decide to run for office?
Before Trump, I would have been the kind of person who thought about these problems and didn't think I was the person to run. When I was assistant district attorney, my job was prosecuting bullies and abusers in people's families. I saw that trait early on with Trump and I was horrified. So many moms and women recognize him as a bully. That an infectious, horrible influence on our kids is being amplified in such a position made me think that the voice of a normal mom needs to be amplified, too. We should be as vocal as we seek to be, as he did. There's no point to sit back and watch this unfold anymore, we have to all do it ourselves. If we leave it to the system it's going to shake out in a way that's not good for our kids.
You lost your election earlier this fall. Would you run again?
The Democratic party in each county has to choose a person to run. I have to decide if I'm going to run again in the primary next year. I'll certainly be exploring other ways to get involved. My big question is: How do you take all this enthusiasm ― within a city like New York, it's like a fiefdom ― and make real change? To me, it's about informing people about the real paths to influence local leaders.
Jess Phoenix, 35, Running for Congress in California, District 25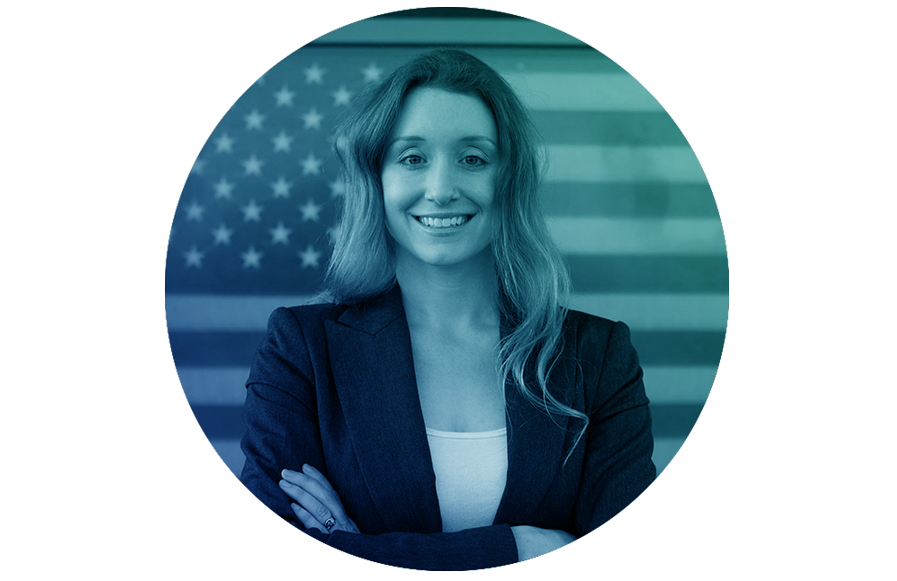 What sparked your interest in running for office?
I am running for Congress because I think some of the biggest threats that we have coming down the pipeline are completely being ignored by our current representation in government. For example, climate change is going to impact our national security, our jobs, our health, and even our food security. I believe we need a scientific approach to solving problems like this because they're big picture problems that affect everyone. We need leaders who know how to look at a ton of evidence and data to draw conclusions and outline a plan of action. That is something that my work as a scientist has prepared me pretty uniquely to do.
The moment that I decided to run, I had just given a lecture at the Natural History Museum of Los Angeles. A friend with two young boys approached me, and expressed that he was very concerned about the future world his kids would inherit. I realized that science is missing from government, and if not me, who would be the scientist to run and change our future?
Can you describe how you felt on election night last year?
Election night 2016 was surreal for me. I was working the polls here in L.A. County, and my fellow poll workers and I started out the day in fantastic spirits. As early evening began, we started to see news updates come through on our phones. Throughout the day, turnout had seemed low to us, but we figured that people would come after work. Every report of Trump's electoral victories felt like a lie. Our jokes disappeared, and we all started focusing inward, looking at our phones and grimacing. From 7pm until the polls closed at 8pm, we didn't have a single voter come in. That was the biggest clue that something was seriously, seriously wrong with our democracy. My husband Carlos had been canvassing for Hillary in Arizona, and instead of staying there for a victory party he decided to drive back home in the middle of the night. I waited up for him, and we talked until the early hours of the next morning about how impossible and unreal the results seemed.
Zahra Suratwala, 39, Running for Illinois' DuPage County Board, District 1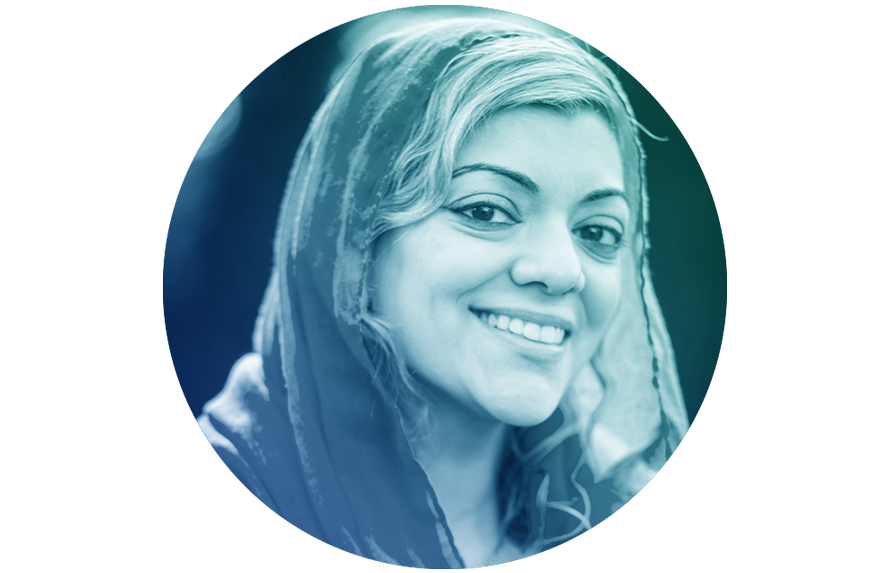 What sparked your interest in running for office?
The idea to run began as just a fleeting thought, but the more I saw how desperately people around the country were fighting for unity, the more that idea grew. I definitively knew I wanted to run when I casually mentioned to my mother, a physician who was one of the only women in her medical school in India over 50 years ago, "I think I would make a great candidate. I could run." And my mother answered, "You would be incredible. And you absolutely should run." Knowing how much I value my mother's earned wisdom, and considering what the example of my running might do for my own daughter's ability to dream big, I decided to go for it.
What's the most surprising thing you've found in running?
I am pleasantly surprised that so many people are willing to give me their time as I start my campaign. They want to be a part of something tangible, something that is concretely, measurably, creating change. I am surprised that as much as I am thanking people for their support, they are thanking me back... For the opportunity to work towards something together. This gives me the strength to keep going, to keep trying.
These interviews have been edited and condensed for clarity.
Popular in the Community