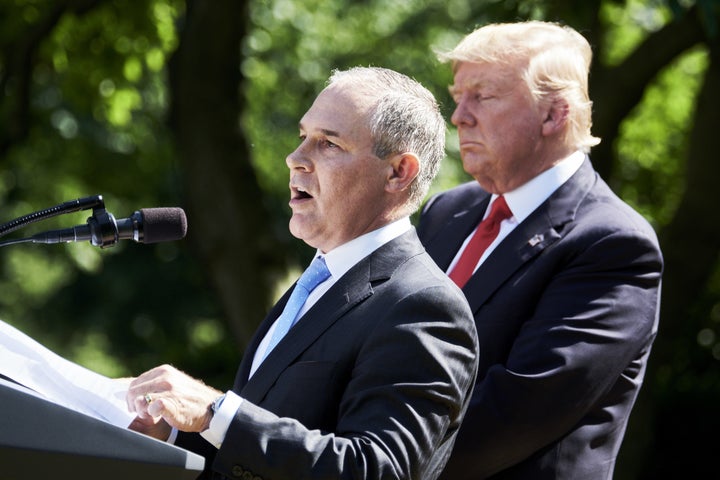 If the Environmental Protection Agency follows through with a reform now under consideration, teenage farmworkers and other working minors would once again be allowed to handle dangerous pesticides while on the job.
The EPA is now reevaluating a 2015 rule that tightened safety standards for farmworkers. In particular, the agency is considering changing or scrapping the requirement that anyone working with pesticides in agriculture be at least 18 years old.
Doctors had called for those restrictions to be put in place because pesticides can increase the risk of cancer or impact brain development in children.
The EPA may also tweak or do away with the age requirements of another recent rule, which spells out who can be certified to be an applicator of the chemicals that the EPA classifies as the most toxic. That could make it legal for minors to work with what are known as "restricted-use" pesticides, like arsenic and methyl bromide, in a host of industries beyond just agriculture, such as landscaping and pest control.
Restricted-use pesticides are not sold to the public for general use because of how dangerous they can be to people and the environment.
The EPA placed two notices of the potential reforms in the federal register in late December, while Congress was wrestling with its massive overhaul of the tax system. The agency said it was taking a second look at the regulations "as part of the President's Regulatory Reform Agenda," which takes aim at rules "appropriate for repeal, replacement or modification."
Both of the pesticide rules were tightened during former President Barack Obama's second term. The EPA's reforms were being gradually phased in to give employers and state regulators time to adjust. The age requirement for agriculture work was implemented this year. The age requirement for pesticide applicators hasn't gone into effect yet.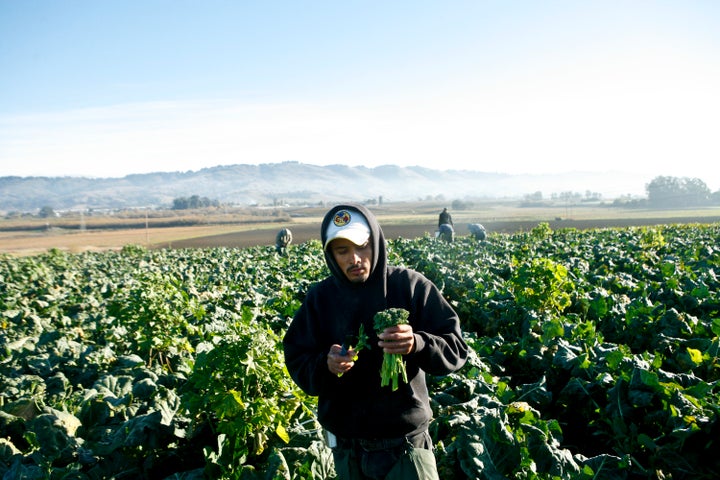 The Trump White House has often boasted about the many regulations it has stripped away during his first year in office, many of them environmental rules from the EPA, one of the president's favorite administrative punching bags. But the proposal to peel back safety standards for child farm workers was issued without any public fanfare.
"I think that there's a pretty strong likelihood that if the minimum age is eliminated or lowered, there will be more people getting sick," said William Jordan, a former EPA official who worked on developing the tighter pesticide rules. "When people are handling dangerous pesticides, they need to make sure they know what they're doing."
Jordan said when it comes to certain restricted-use pesticides, even "a small amount like a teaspoon can kill you."
The official currently overseeing EPA's handling of the potential revisions couldn't be reached for comment. Under Trump, the EPA is run by Scott Pruitt, who often sparred with the agency as the attorney general of Oklahoma by suing it 13 times.
Disclosure forms filed with Congress indicate that the American Farm Bureau, the leading industry group for growers, lobbied the agency on the agricultural pesticides rule last year. A spokesman for the group didn't respond to requests for comment.
"I think that there's a pretty strong likelihood that if the minimum age is eliminated or lowered, there will be more people getting sick."
The regulation of how pesticides are handled generally falls to the EPA, as opposed to the Occupational Safety and Health Administration, the federal agency that enforces safety rules in most workplaces. The EPA's reforms specifically exempted the immediate family members of farm owners, so that children working on family farms could still handle pesticides if their parents wanted them to.
The reforms were meant to protect minors working as for-hire employees, many of them migrants who may speak limited English, as well as the surrounding communities. Backers of the age stipulations argue that younger teens don't have the maturity to make an informed decision about whether or not to handle dangerous chemicals. They also note that younger kids are more likely to mishandle them, endangering themselves and others.
When the reforms were being considered in 2014, the American Academy of Pediatrics came out in support of them, listing a host of concerns with kids handling pesticides. The EPA "must recognize that teenagers under the age of 18 are still developing in critical physical and emotional areas," the doctors' group wrote. "Many pesticides are highly toxic to the brain and reproductive system and will cause long-term damage to those systems."
One reason growers may want to remove the minimum age requirements is that teenagers often work for less money than older employees. The possibility of reopening such work to minors has infuriated safety advocates who say young farmworkers are already vulnerable.
"It's outrageous," said Andrea Delgado, legislative director at Earthjustice, an environmental law group.
Delgado's and other watchdog groups are concerned with another piece of the agriculture rule that EPA may be gutting, known as the "right to know" provision. The reforms under Obama guaranteed that a farmworker could designate a third party to obtain information from the employer about what chemicals the worker had been exposed to. That third party could be a lawyer.
"There are very hazardous chemicals that they and their families are exposed to."
Workers in industries other than agriculture are already entitled to have a third-party designated as their representative under OSHA regulations. But according to the EPA's notice in the federal register, the agency has determined that "further consideration" of the right-to-know provision in agriculture is necessary.
Virginia Ruiz, an occupational health expert with the group Farmworker Justice, said such information is vital in the event a worker gets sick due to contact with chemicals. She said it's also critical that a third party be able to access the information, given how many farmworkers don't speak English, are transient, or are simply too afraid to confront their bosses.
As the rule was being drafted, opponents argued that the right-to-know provision could lead to corporate espionage, with growers spying on one another. But its backers, like Ruiz, say the real concern is probably lawsuits brought by workers or nearby residents over chemical use.
"This is a right that all workers have under OSHA: you can designate someone to access your exposure records," Ruiz said. "Farmworkers shouldn't be exempt from this right just because of where they work. There are very hazardous chemicals that they and their families are exposed to."
The federal rulemaking process typically takes years. If the Trump administration wants to unwind the pesticide rules, it will have to go through the same steps of public comment and stakeholder outreach that the Obama administration went through in order to implement them ― only to reach the opposite conclusion.
That's a likelihood that Jordan, who retired from the EPA in 2016, has come to expect.
"I thought that these were two of the more significant rulemakings from the pesticide area to come out of the Obama administration," he said. "Knowing the Trump agenda to oppose the work of the previous administration, I'm not surprised by this."
Popular in the Community