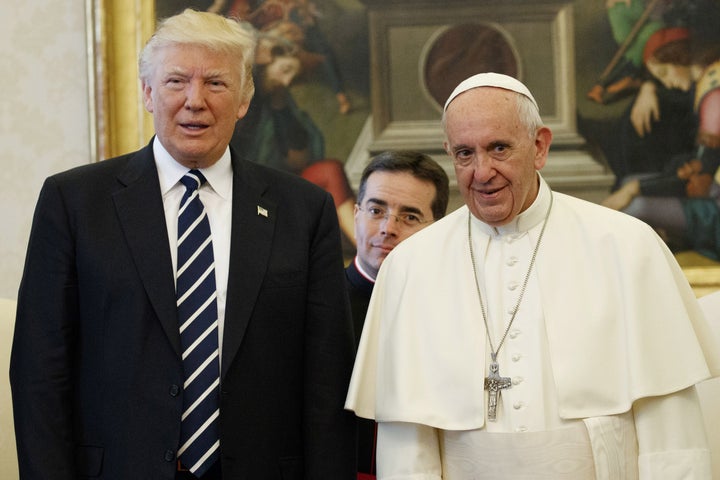 One of President Donald Trump's close evangelical advisors is requesting a meeting with Pope Francis, asking the pontiff to find common ground with evangelicals who support the president. 
Moore said he wrote the letter on behalf of a number of national evangelical leaders, including those closely affiliated with the Trump administration. He hopes that a group of American and Catholic evangelical leaders can meet with the pope and any other officials Francis designates. Moore said he'd also be happy to meet with the authors of the controversial article. 
"Rather than being offended, we've chosen to pursue peace and a space for dialogue. This is because we agree on countless issues with the Catholic community ― actually, we mainly agree ― and when we disagree we aim to do it within the context of friendship," Moore wrote to HuffPost in an email.
While Francis and Trump share similar views on topics like abortion and the need to protect persecuted Christians around the world, the president and pontiff haven't seen eye to eye on a number of other crucial issues ― immigration, the refugee crisis, climate change and attitudes toward Islam, for example. 
An article published in July by two of the pope's confidantes in the Jesuit journal La Civiltà Cattolica highlighted some of those differences. The article, which was vetted by the Vatican's Secretariat of State, was written by Rev. Antonio Spadaro, the editor-in-chief of the journal, and Rev. Marcelo Figueroa, the editor-in-chief of an edition of the Vatican newspaper L'Osservatore Romano.
The article sparked heated debate in evangelical and Catholic circles, Time reports, especially because it was apparently reviewed by the Vatican. Under Spadaro's leadership, La Civiltà Cattolica is considered to have become the "unofficial mouthpiece of the papacy."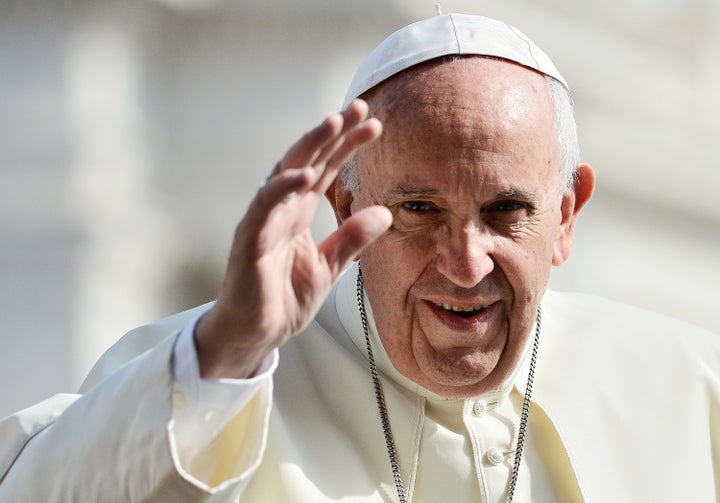 Moore was an advisor for Trump before the election and has remained an advisor and guest at the White House in the months afterward. He's become something of an informal spokesperson for a group of evangelical leaders that is close to the president. That group includes conservative Christians like Rev. Robert Jeffress, a Southern Baptist pastor who preached for Trump on his inauguration day, the televangelist Paula White, and Tony Perkins, the president of the Family Research Council.
In his Aug. 3 letter to Francis, Moore called out efforts to "divide Catholics and evangelicals" during a period of "ongoing persecution, political division and global conflict."  
"We think it would be of great benefit to sit together and to discuss these things," reads the letter, which was first reported on by Time. "Then, when we disagree we can do it within the context of friendship. Though, I'm sure we will find once again that we agree far more than we disagree, and we can work together with diligence on those areas of agreement."
The request for a meeting was reportedly sent to the Archdiocese of Washington and other intermediaries, Time reports.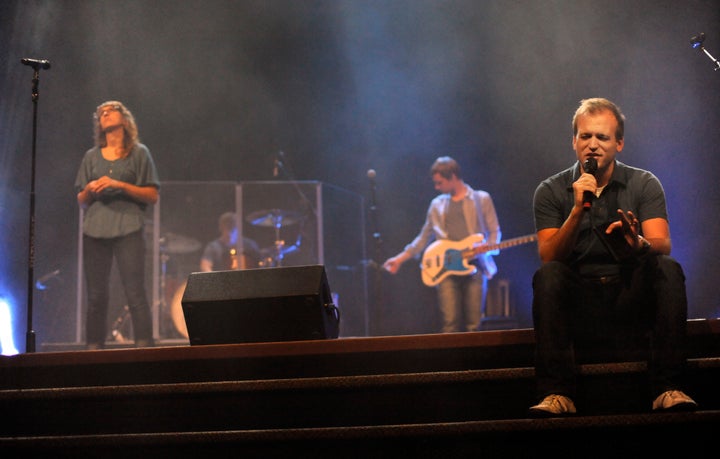 Moore said that the Spadaro and Figueroa have an over simplified view of the alliance between Catholics and evangelicals in this country and in Europe, which he believes has "contributed to everything from the fall of communism to a resurgence in pro-life values in this country to the preservation of religious liberty here and abroad."
"Not to mention, Catholics and evangelicals continue to partner in service to the poor and persecuted all around the world, we've saved millions of lives together," he said.
Moore also wrote in the letter that he hoped to use the time to meet with other high level officials at the Vatican, "to find ways in which we can cooperate on matters of great concern to us all, especially as it relates to refugees, the poor and the persecuted. "
REAL LIFE. REAL NEWS. REAL VOICES.
Help us tell more of the stories that matter from voices that too often remain unheard.
BEFORE YOU GO