President Donald Trump's decision to terminate the Deferred Action for Childhood Arrivals has drawn harsh criticism from faith leaders around the country who called for more compassionate treatment of young undocumented immigrants.
Rev. Gabriel Salguero, president of the National Latino Evangelical Coalition, said in a statement that the president's decision would put him "at odds with what the majority of Latino evangelicals have endorsed for over a decade."
Rev. José H. Gomez, the Archbishop of Los Angeles, called the announcement "a national tragedy and a moral challenge to every conscience."
In a statement released last week, Rev. Samuel Rodriguez, a member of Trump's own unofficial evangelical advisory board, said: "If the president breaks his promise to us to protect these children, they should be prepared for a mass exodus of the administration's Hispanic support."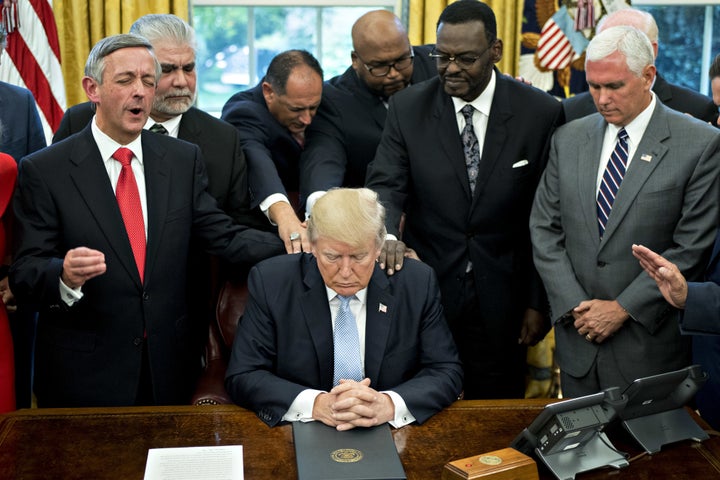 But for some of Trump's evangelical advisors, the administration's announcement on Tuesday was evidence of the influence they can have on the president.
Rev. Tony Suarez was one of the several evangelical advisors, along with Rodriguez, who met with the president on Friday to ask that he protect Dreamers, a term used to describe undocumented immigrants who arrived in the United States as children.
"There's a sense of vindication today for why we should stay on the advisory council," Suarez, who serves as executive vice president of National Hispanic Christian Leadership Conference, told HuffPost on Tuesday. "Our voice was heard."
The pastor said he disagreed with the administration's decision to rescind DACA without a permanent solution in place. But he said he believed his and other advisors' work to promote protections for young undocumented immigrants may have affected the president's decision to offer a six-month window before the program would officially end.
"We worked tirelessly with the administration to make sure there are provisions in place so that the children can still be protected," he said.
"A week ago when it started becoming clear DACA would come to an end it seemed there would be no other solution," the pastor added. "But under the current plan, there's a six-month window for Congress to act and a two-year extension for children currently enrolled in the DACA program. That's a direct outcome of our work."
The Trump administration announced on Tuesday that it would end DACA in six months and punt the matter to Congress. The decision puts nearly 800,000 young undocumented immigrants at risk of deportation if the president and members of the House and Senate can't make a deal to protect them before then.
The announcement comes on the Sept. 5 deadline set by 10 state attorneys general who threatened legal action if Trump did not announce a phaseout of DACA by that date. DACA opponents have long held that the program, which President Barack Obama enacted in 2012, constituted an executive overreach and interfered with the enforcement of immigration laws.
Suarez said he and Rodriguez, who serves as president of the NHCLC, have used their presence on Trump's evangelical board to fight for Dreamers over the past year.
"This has been an ongoing effort to make sure we're being a voice for the voiceless," he said.
On Friday, Suarez and Rodriguez video conferenced in to a meeting with Trump where, through an emissary, they delivered over 1,000 signatures from pastors advocating for immigrants protected by DACA.
Other evangelical advisors, including Pastor Jentezen Franklin, were present at the meeting to add their voices.
"I know these kids," Franklin recalled telling the president in an interview with The Washington Post. The pastor said he noted Trump's love for his own children and urged the president: "I want to see that kind of heart toward these children."
That heart came through, in Suarez's eyes, with the administration's creation of a six-month window in which Congress can now act.
"It was discussed to just simply end DACA with no kind of 'grace period.' We said, 'You can't just end the program and allow these children to be vulnerable because of the sins of their parents,'" Suarez said, qualifying that he meant "sin" in the broadest sense.
Asked whether he believed Trump had broken a promise, as Rodriguez warned, Suarez responded: "If he'd ended DACA without a provision then, yes, we would feel let down. But he heard us. He had compassion for these children and has given them an extension of time."
Now, the pastor said, the onus is on Congress to devise a plan to protect young undocumented immigrants who might otherwise face deportation. To that end, the NHCLC and partner organizations are launching a 60-day campaign to petition Congress to take action.
Suarez said: "We're calling on Congress to not take six months but 60 days and give this as a Christmas present to undocumented children in this country."
Before You Go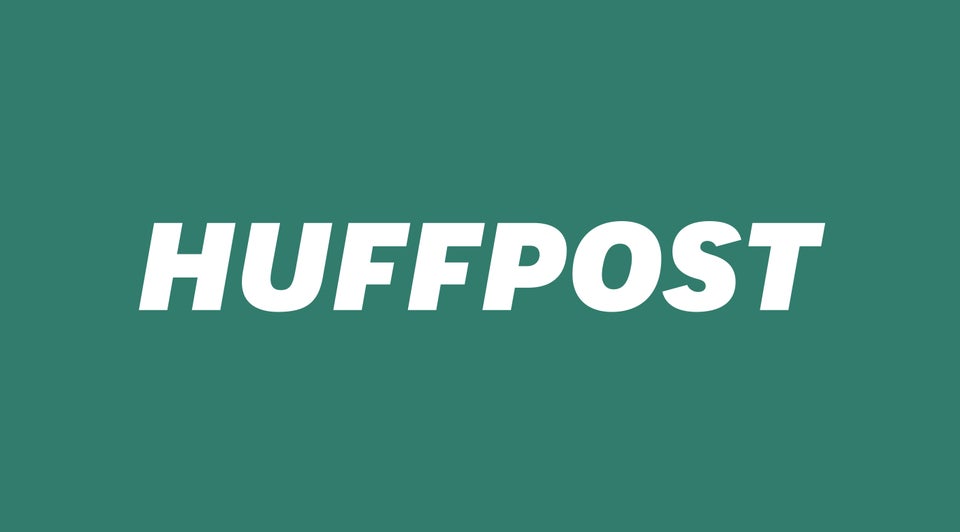 Immigrants Proudly Share Their American Stories On Twitter With #ImAlreadyHome
Popular in the Community