President Trump's executive orders that call for building a wall on the Mexican border, aggressive new actions to deport immigrants who lack legal status, and temporary or indefinite bans for some refugee populations is extremist, xenophobic, and misguided.
In one fell swoop, Trump has taken a wrecking ball to our immigration system by ending a decades-long program that has granted refuge to the world's most vulnerable people. Globally, the number of people displaced globally by crisis and conflict is at its highest since World War II. There are more than 65 million refugees and Internally Displaced People (IDPs), and approximately half of them are women and children.
By sealing off the Mexican border, the U.S. will be turning away asylum seekers from Central America, many of whom are fleeing because of violence and persecution, and sending them back to their countries which can be tantamount to a death sentence.
Yesterday, Trump signed an executive order that suspends the entry of refugees into the U.S. for 120 days, places an indefinite ban of refugees from Syria, and bars entry into the country for seven predominantly Muslim countries. The targeted countries are Iraq, Syria, Iran, Sudan, Libya, Somalia and Yemen.
While Trump is positioning these actions as a matter of "national security," keeping asylum seekers out of the U.S. will not help make the country safer, and closing the door on people fleeing violence and persecution goes against the core values and traditions of the American people.
In the U.S., we are now one step closer to mass deportations, as Trump promised on the campaign trail. The new executive actions calls for an increase in enforcement efforts within the U.S. by expanding the number of agents, the use of detention, and expediting hearings. It also calls for increased collaboration with local law enforcement, making them de-facto border agents.
The aggressive actions to root out people without legal status will result in families being torn apart when parents are detained in remote places without access or contact with their children. In these instances, children end up in the foster care system with little hope of reuniting with their parents.
This week's executive orders are extremist, ineffective, and un-American. The United States has a long tradition of welcoming and sheltering people displaced by conflict and crisis. Given the massiveness of the refugee crisis, now is not the time to be turning our backs on those in such dire need.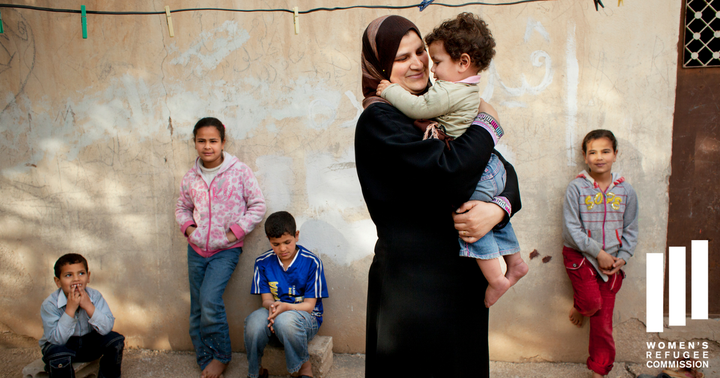 Related
Popular in the Community