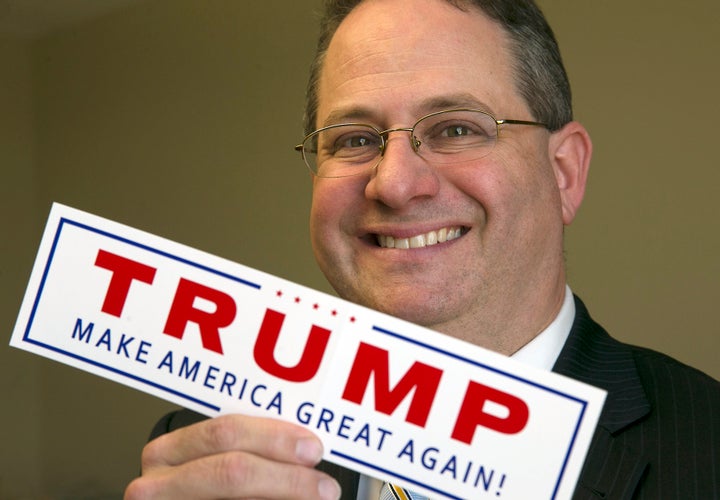 President Donald Trump nominated Trey Trainor, an Austin-based attorney with close ties to the Trump administration, to a seat on the Federal Election Commisssion.
The White House announced the nomination late Tuesday in a press release that quickly sparked concern from transparency advocates about Trainor's ideology and perceived bias to any FEC inquiry of Russia's role in the 2016 election.
Trainor, an election law specialist with a history of fighting the Texas Ethics Commission over campaign finance disclosures, is known for his deregulatory attitude toward money in politics.
The FEC consists of six presidential appointees who serve six-year terms and by law cannot include more than three members of one party. The senate must confirm appointees.
In March, former FEC chair Ann Ravel, a democrat, resigned, leaving the commission with three Republicans, one Democrat and one independent. The loss of Ravel has not affected commissioners' ability to hold meetings or take action, an FEC spokesperson said.
Trainor would serve "the remainder of a 6-year term expiring April 30, 2023," according to the White House, replacing Republican commissioner Matthew Peterson, who was nominated by President Trump to become a United States District Judge of the United States District Court for the District of Columbia.
The nomination was panned by transparency groups, including Issue Oneand ReThink Media, which called for Trainor to recuse himself in any future FEC probe of Russia's involvement in the 2016 election should he receive senate approval. The FEC may be pressured into reviewing Russia's activity, The Washington Post noted.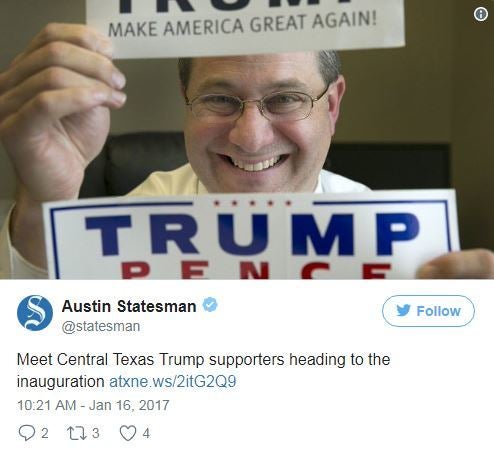 Nine months later, Trainor hasn't lost his Trumpian leanings.
Trainor's recent social media activity includes a half dozen Trump retweets and other conservative and religious endorsements, including a Federalist Society tweet about a Rand Paul interview.
ReThink called on senators to consider the implications of Trainor's appointment. It's unclear when the Senate Rules Committee will hold a hearing.
Issue One also urged senators "to publicly and fully vet" a nominee with such antagonism for openness and oversight in campaign finance.
"(Trainor's) prior stances on the regulation of dark money, his clashes with the Texas Ethics Commission and support for the Texas Senate defunding the body raise serious concerns as to whether he will be fully committed to enforcing the law, or like former FEC commissioner Don McGahn, more interested in nullifying long-standing election regulations and laws," said Meredith McGehee, Issue One's chief of policy, programs and strategy.
Support HuffPost
The Stakes Have Never Been Higher
Popular in the Community