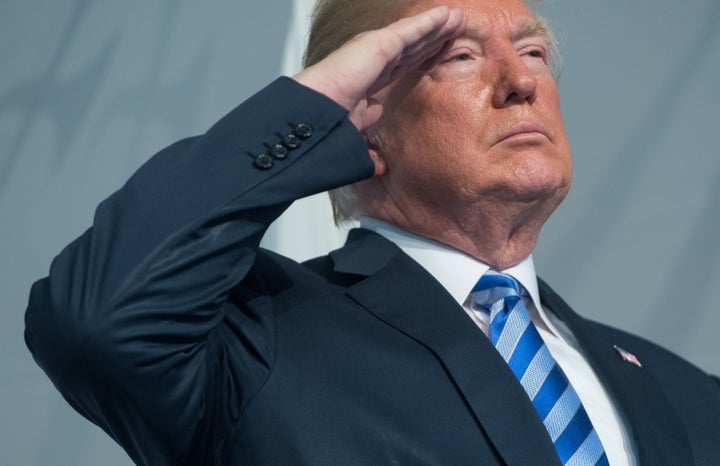 Lawyers for President Donald Trump have argued for months that because he is president, it is not possible for their client to have obstructed special counsel Robert Mueller's investigation, according to a confidential letter sent to Mueller and obtained by The New York Times.
The lawyers stated that Trump also cannot be compelled to testify in the investigation into Russian meddling in the 2016 election, arguing that Muller has everything he needs in the "voluminous testimony and documentation" already provided.
Using a broad interpretation of executive power outlined in the Constitution, the 20-page letter suggests Trump's team intends to resist questioning by Mueller, should the special counsel try to force the president to answer questions by issuing a subpoena. Mueller has already raised the possibility with Trump's lawyers, according to The Washington Post.
ABC News reporter Tara Palermi said Rudy Giuliani, the former New York City mayor now working on Trump's team, confirmed that the letter published by the Times still represents their legal strategy. Should Mueller issue a subpoena, Giuliani said, "we're going to court." 
Two of Trump's lawyers at the time, John Dowd and Jay Sekulow, authored the letter in January and delivered it by hand. (Dowd resigned in March.)
The question of whether the president will testify has been scrutinized for months. Mueller reportedly wishes to inquire about a number of topics, including Trump's firing of FBI Director James Comey and his campaign's possible coordination with Russia.
Trump's lawyers also suggested that the president could shut down any Justice Department investigation if he wanted to, although it is not clear whether they were referring to Mueller's investigation.
"Indeed, the President not only has unfettered statutory and Constitutional authority to terminate the FBI Director," the letter reads, "he also has Constitutional authority to direct the Justice Department to open or close an investigation, and, of course, the power to pardon any person before, during, or after an investigation and/or conviction."
The Times notes that Dowd and Sekulow may be claiming ― through ambiguous wording ― that Trump has the ability to pardon himself. The legality of such a move is not clear.
Trump addressed the letter in a tweet by once again stating, "There was No Collusion with Russia."
"Is the Special Counsel/Justice Department leaking my lawyers letters to the Fake News Media?" he asked. 
Trump said in early May that he would "love to" speak with Mueller "because we've done nothing wrong," but said his lawyers were advising him not to do so.
Giuliani said weeks later that he doesn't want Trump to speak to Mueller because there's nothing to be gained.
Mueller's Russia investigation has so far led to five guilty pleas involving three former Trump campaign staffers. More than a dozen others have also been indicted, including 13 Russian nationals, Trump's former campaign chairman Paul Manafort, and a Russian "troll farm" that allegedly spread propaganda to help Trump win.
REAL LIFE. REAL NEWS. REAL VOICES.
Help us tell more of the stories that matter from voices that too often remain unheard.