The Trump administration's second attempt to ban travel from six Muslim-majority countries ― Iran, Libya, Somalia, Sudan, Syria and Yemen ― may have a serious effect not just on citizens from those countries who don't yet have visas to enter the U.S., but on America's future supply of doctors as well.
While Monday's new executive order doesn't apply to people who already have some kind of authorization to move in and out of the U.S. (whether it be through legal permanent residency, dual citizenship, visa, waiver, or some other kind of permit), a group of 10 researchers points out that if the new policy slows the immigration of doctors from these regions, Americans in underserved counties — particularly those who voted for President Donald Trump — will suffer.
"The people who are most hurt by the executive order in terms of health are the Trump base from the Midwest," said Peter Ganong, an assistant professor of public policy at the University of Chicago. "It's a particularly sad irony that people who voted for Trump will potentially end up getting worse medical care because of this."
And because of the general uncertainty regarding immigrant travel during this administration, the second executive order only compounds the fear that some immigrant doctors face if they want to visit family members back home, Ganong added. That might make some doctors decide that life in the U.S. is too unsustainable to continue their medical practice.
"The policy has been unstable and evolving," he said. "We have lots of personal friends — physicians — who are scared to leave the country because they don't know if the rules are going to change when they're outside the country."
"We have seen first-hand the negative impact, confusion and fear the executive order has caused in our communities," said Elica Vafaie, an attorney with Asian Americans Advancing Justice-Asian Law Caucus. "Many mixed status families' lives are in limbo due to this discriminatory law."
How immigrant doctors are filling health care gaps
To bring attention to the positive contributions these immigrants make to people in the U.S., Ganong and his colleagues launched the Immigrant Doctors Project — an interactive map showing just how vital doctors from these six countries are at helping Americans access health care.
There are more than 7,000 doctors from the six affected countries practicing in the U.S. right now, and they provide 14 million doctor's appointments each year — 2.3 million of which occur in areas facing doctor shortages. The five cities that have the highest share of doctors from these countries, and would thus be most affected if physician immigration from these countries stopped, are Detroit, Toledo, Los Angeles, Cleveland and Dayton.
The new executive order states that Secretary of Homeland Security John Kelly will conduct a "review" of the visa application process for these six countries within 20 days. In the meantime, the order also states that travelers from these six countries who didn't already have prior authorization to travel to the U.S. will not be able to come to the U.S. for 90 days starting March 16 — except when special waivers or exemptions are granted on a case-by-case basis. However, the waiver process for these special exemptions is unclear. The U.S. refugee resettlement program will also be suspended for 120 days.
"The claim is the executive order makes us more safe, but in fact I think that the executive order makes us less healthy," said Ganong. "Our concern is that there's going to be this unintended consequence, which is that it's going to be harder for people, particularly in Ohio, Michigan and Wisconsin, to get medical care, as the result of the executive order."
The Immigrant Doctors Project created the map below to show how many appointments that doctors from these targeted countries provide in particular communities, and encourages anyone who wants to support continued access to this medical care to call their representatives in Congress to let them know about the issue.
Related
Before You Go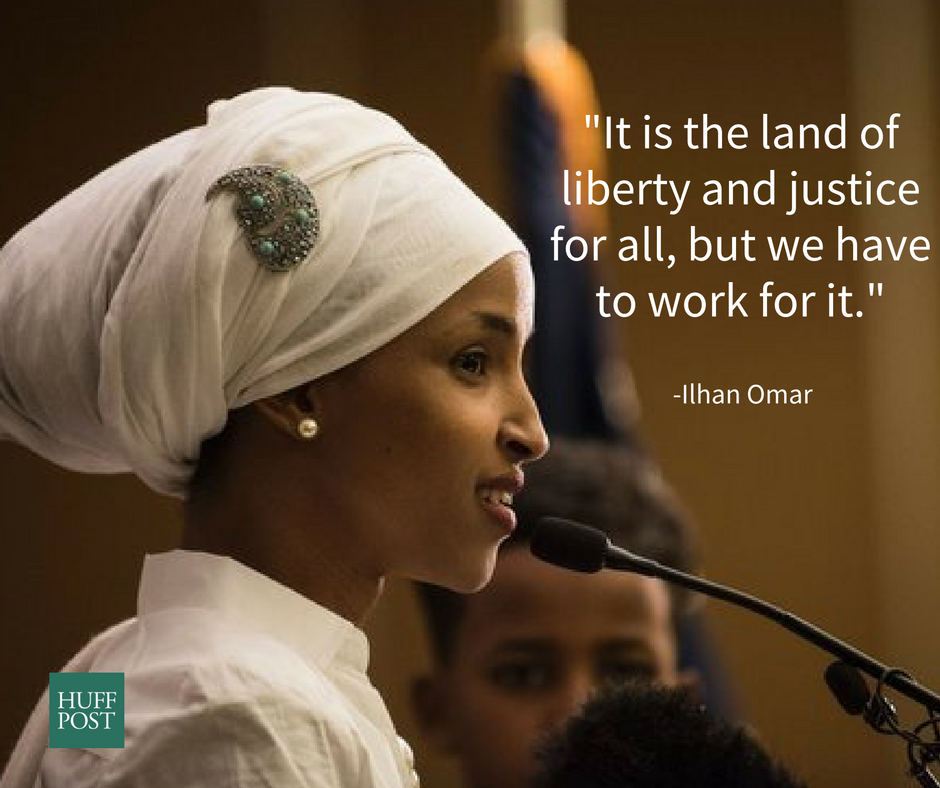 Muslim Women Who Made A Difference In 2016