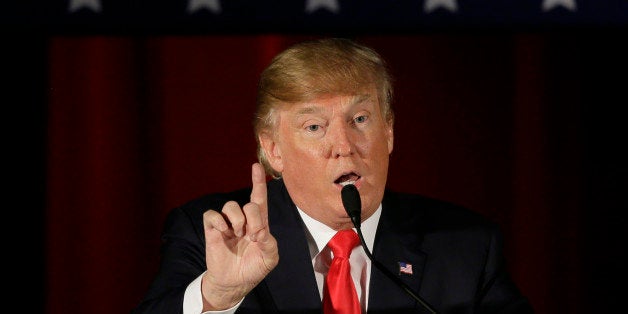 10. Expand trademark empire by buying rights to 'schlong'
9. Donate to Wounded Warriors, but only those who didn't get caught
8. Mirror mantra: An average man takes credit where it's due. A great man takes credit where it isn't
7. Invite Vlady to sit for a joint "the man-the myth" centaur portrait session. Send private jet. Not over Turkey
6. Invent a board game similar to Old Maid where losers pull 'The Woman Card'
5. Write a bestseller: I Told You: American History through the Hindsight of Donald Trump
4. Work with developers and scale the model Mexican border Melania got me for Christmas
3. Retweet more of my own tweets
2. Start a Muslims against Muslims Kickstarter (501 (c) tax-deductible)
1. Make America great again
REAL LIFE. REAL NEWS. REAL VOICES.
Help us tell more of the stories that matter from voices that too often remain unheard.