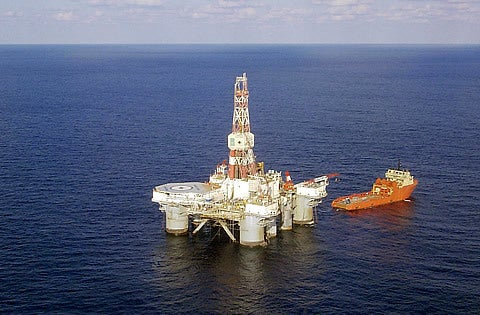 President Trump just declared war on our oceans and climate. Honestly, there's no other way to see his decision to open up protected oceans to dangerous offshore oil drilling. Trump's hope to vastly expand offshore oil leasing could unleash up to 61.5 gigatons of carbon dioxide pollution and sully our coasts.
Offshore drilling is inherently dangerous, threatening wildlife, coastal communities, and our climate. Big oil spills are inevitable, particularly in treacherous Arctic waters, where they're impossible to fully clean up. Endangered whales, seals, walruses, and polar bears would all face extinction if the Arctic is turned into an oil field.
We're not going to let that happen without a fight. Last year, President Obama permanently protected most of the Arctic Ocean from oil and gas development. Trump's order attempts to revoke those important protections – and we are going to take him to court.
But, Trump's order today goes further than just expanding off-limits areas to offshore drilling. It also aims to rescind safety regulations designed to prevent the next Deepwater Horizon disaster, the worst environmental catastrophe in our nation's history, from which wildlife in the Gulf of Mexico still haven't recovered.
The oil industry played a major role in crafting those compromise safety regulations, which I don't believe went far enough. Now the Trump administration seems intent on letting oil companies self-regulate, as if we've learned nothing from Deepwater Horizon, Exxon Valdez oil spill in Alaska, or the countless smaller oil spills that happen with disturbing regularity.
Trump's executive order could also allow the seismic searches for oil to occur – which involve deafening airgun blasts that could harm millions of marine mammals in the Arctic, Atlantic and Gulf of Mexico.
During last night's press conference announcing Trump's order, Secretary of Interior Zinke was asked about the climate impacts of drastically expanded offshore drilling. "I have not thought about climate change," he replied.
It's clear that this administration is not thinking about climate change, and it's not thinking about our future. This latest move to tap our oceans for every drop of oil is an assault on our environment and our future, and will be met with fierce resistance.
Photo: US Department of Energy
Related
Popular in the Community