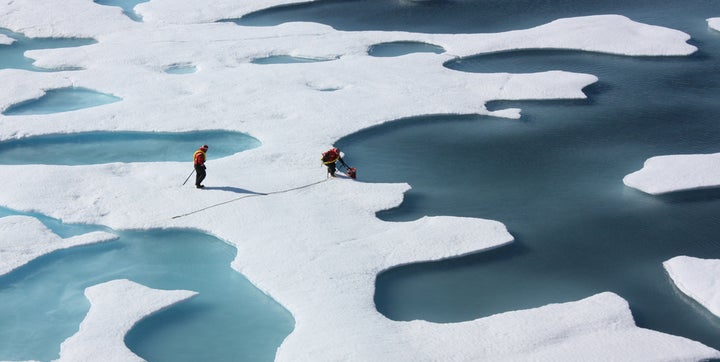 Trump's inauguration in January marked the start of high levels of distress across the world as news of his policies spreads across the globe.
But in the midst of it all Norway sees a ray of hope for its plans in the Arctic Circle.
Officials from Norway's Ministry of Foreign Affairs say Trump's business background may suit their development goals better than Obama's pro-environment policies.
"The Trump administration is more in line with our point of view [about the Arctic], which is more use than protection," said Bjørn Midthun, from Norway's Ministry of Foreign Affairs at a conference on the Arctic in January.
Norway is one of eight countries in the Arctic Council, a governing body composed of the nations with territory in the Arctic. As climate change dramatically changes the landscape in the region, the council finds itself exploring opportunities that weren't possible before.
An estimated 100 billion barrels of oil and 35 trillion cubic metres of natural gas are believed to be in the region, according to researchers from the University College London. These reserves are becoming more easily accessible as climate change thaws sea ice and makes the region increasingly navigable. Countries like Norway see this as an opportunity to expand exports through the Arctic.
But environmental experts are concerned. The Arctic is widely considered to be the canary in the coal mine of the effects of climate change. Research suggests that ice in the region currently keeps climate change from increasing global temperatures at unprecedented rates. The reflective nature of white snow sends radiation from the sun back into space, but once the snow is gone, the dark soil and ocean is expected to absorb the radiation and heat up the planet even more. Studies show sea ice reflects 85 percent of sunlight, while open sea reflects a mere 7 percent.
At the same time, thawing ice is releasing greenhouse gases that had been trapped deep below the surface over the centuries. Many of these gases, like methane, are much more potent than carbon dioxide.
In an extreme scenario where Arctic ice disappears completely, the world would be looking at average temperatures of 26 degrees Celsius (80 degrees Fahrenheit), rather than the current average of 14°C (58°F). In hot regions of the world, this temperature shift would be deadly.
Already the rate of sea ice and glacier melt is alarming. Last November, temperatures in parts of the Arctic were 20 degrees higher than normal, according to data from Rutgers University. Sea ice has reached record lows at various points in the winter almost ever year in the last five years.
Experts say the world can't afford to continue searching for fossil fuels if nations want to limit global warming. And though Obama banned Arctic drilling in large portions of American-controlled parts of the Arctic, Trump's presidency could change that.
""It is the duty of the Arctic states to develop the Arctic in a sustainable way," said Iceland's Foreign Minister."
"Trump is very business oriented, so he would be more in favor of drilling in the Arctic. So he will find some friends [in the Arctic Council]," said Jeffrey Sachs, director of The Earth Institute at Columbia University. "If climate change exceeds thresholds, we can have a global disaster. This is not a process of a little bit more or a little bit less. We're clearly on an unsustainable path."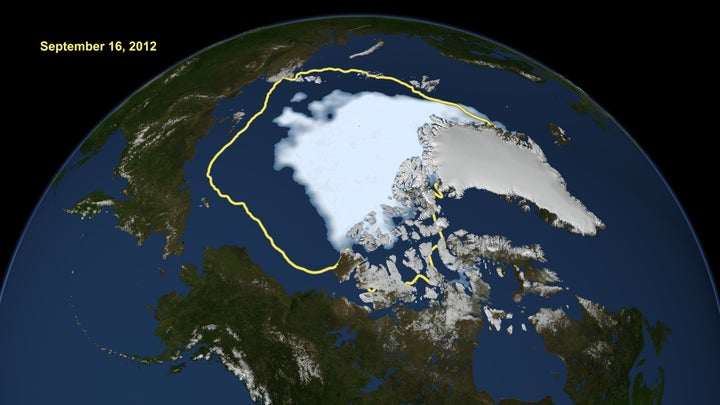 For Norway, the climate change problem isn't going to be resolved by preventing development in the Arctic region. Instead, it's about curbing emissions from countries like the US, China and India, said Midthun, from Norway's Ministry of Foreign Affairs. Combined, the US and China make up 38 percent of global greenhouse gas emissions, and India produces almost 7 percent of global emissions. Comparatively, Norway produces 0.1 percent.
But Norway's sovereign fund of around $900 billion was mainly built on the country's fossil fuel reserves. Through the fund, Norway owns a whopping 1 percent of the entire world's stocks. Though the country has made efforts to divest from fossil fuel-related companies, its oil and gas exploration would pour money into the fund.
"We will never achieve climate goals if we don't create jobs and welfare for people," Norway's Prime Minister, Erna Solberg said.
This sentiment is echoed by many Republican senators in Alaska. Senator Lisa Murkowski said this week that drilling in the Arctic was a priority for Trump.
But some Arctic nations are approaching oil and gas exploration more cautiously.
"It is the duty of the Arctic states to develop the Arctic in a sustainable way," said Iceland's Foreign Minister.
Under Obama's presidency, America had a similar stance. Oil and gas drilling in most parts of the Arctic was banned in 2016. Trump's presidency, however, could shift things in Norway's favor.
At the international level, this will shake up America's role as a leader on addressing climate change, according to Sachs, of Columbia University. Deals Obama made with China and India were widely considered to speed up global deals to limit global warming.
Trump has already stated he has no intention to follow through on promises made by Obama's administration.
"We are clearly in an era where US global leadership is over," said Sachs. "The US under president Trump is not going to play the role it once played."
Related
Popular in the Community