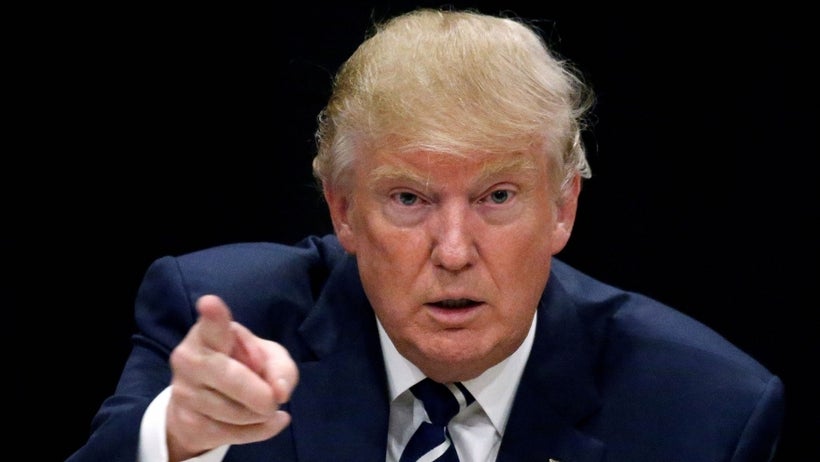 Across the country, sanctuary cities have lawfully exercised their authority to limit the degree to which their local law enforcement agencies cooperate with the federal government to enforce immigration laws. There are good reasons for doing this. Limited city resources should be focused on providing critical services to residents rather than being diverted to carrying out federal policies. But, instead of respecting legitimate local decision-making, President Trump signed an executive order on January 25, 2017 that threatens to strip federal funding from sanctuary cities. This executive order undermines the vitality of our cities, puts fair housing efforts at risk, and raises serious constitutional concerns.
Sanctuary policies help strengthen our communities. Contrary to the administration's claims, jurisdictions with sanctuary policies actually have lower levels of crime. When undocumented immigrants are not afraid that any interaction with local authorities could lead to deportation, they are more likely to go to the police to report crimes and make statements. Sanctuary policies help to build trust between communities and the police, resulting in enhanced public safety. Moreover, cities with sanctuary policies have stronger economies. When undocumented residents feel more secure and families remain intact, individuals are more likely to invest in businesses and contribute to local economies.
Punishing our cities by cutting federal funding would have far-reaching negative consequences. Federal grants are vital for many community priorities. Money from the federal government helps to support health, education, and transportation programs around the country. Community Development Block Grants fund a wide array of infrastructure, affordable housing, and economic development projects. Access to these grants is critical for nonprofit organizations that provide services to the most vulnerable members of society, stabilize neighborhoods, and strengthen communities. Taking money away from these programs will jeopardize the well-being of cities across the country. Moreover, sanctuary jurisdictions are the core of some of the most economically vibrant metropolitan areas in the country. Denying funding to them will cost regions and states millions of dollars. In fact, a recent study concluded that more than $700 million in Community Development Block Grant funding could be lost if sanctuary cities are defunded.
Cutting funding to sanctuary cities would also have a significant negative impact on fair housing in these communities. Section 8 housing vouchers are entirely federally funded and help millions of families pay their rent. Cutting off these vouchers would deprive low-income Americans affordable housing and could lead to increased homelessness. The HOME program provides much-needed money to help create affordable housing. Other funding from the U.S. Department of Housing and Urban Development (HUD) helps to enforce fair housing laws. HUD funding is also crucial for public housing authorities to the country. The New York City Housing Authority (NYCHA) provides housing for more than 400,000 people and relies on HUD to provide a large portion of its budget. This year, NYCHA will have its HUD funding cut by at least $35 million, greatly diminishing its ability to maintain housing and provide programming for residents. A total loss of federal funds could jeopardize NYCHA's very existence. Public housing across the country would likewise be devastated if federal defunding efforts are successful.  We have already seen how immigration crackdowns, similar to those embraced by President Trump, damage communities and impact fair housing. Anti-immigrant ordinances in Hazleton, Pennsylvania, and Farmers Branch, Texas barred landlords from renting to undocumented immigrants. These ordinances would have opened the door to housing discrimination as landlords could have refused to rent to anyone they believed to be undocumented immigrants, regardless of their immigration or citizenship status. Ultimately, federal courts struck down these ordinances after costly litigation that wasted local resources and bitterly divided residents. The President's approach to immigration encourages localities to go down the same misguided and discriminatory path.
The president's executive order also presents serious problems concerning its constitutionality. The Supreme Court has held that the federal government cannot "commandeer" or force local officials to enforce federal laws. Furthermore, more recently, the Supreme Court held that the federal government cannot compel states to adopt policies through the loss of federal funding that is so coercive that it amounts to a financial "gun to the head" of states. If implemented as written, President Trump's executive order would likely violate both of these constitutional principles. The executive order would force local law enforcement to do the work of federal officials in order to enforce federal immigration law and it threatens to withhold all federal funding, including funds unrelated to immigration or law enforcement. Although the executive order was issued only a short time ago, it has already been attacked in lawsuits initiated by several cities alleging violations of these constitutional principles.  The Lawyers' Committee's Boston-based affiliate brought the first challenge on behalf of the towns of Chelsea and Lawrence, Massachusetts.  San Francisco also mounted a challenge to the executive order arguing that the order commandeers local governments in violation of the Tenth Amendment and establishes a funding restriction that is coercive. Other cities in California have followed suit and more suits are expected.
Immigrants are an essential part of the fabric of our nation's cities. They bring talent and drive and make vital contributions that enrich our communities every day. Cities across the country recognize this and have chosen to adopt sanctuary policies that protect immigrant communities and put local needs first. In contrast, President Trump has issued a divisive and threatening order that targets immigrants and goes against our values. Instead of implementing a likely unconstitutional order that would harm our cities and their fair housing efforts, the President should focus on fixing our broken immigration system and allowing cities to enact policies that make them welcoming and inclusive places for all.  
By Peter Kye, Fair Housing and Community Development Project, Lawyers' Committee for Civil Rights Under Law and Kristen Clarke, President and Executive Director, Lawyers' Committee for Civil Rights Under Law.
REAL LIFE. REAL NEWS. REAL VOICES.
Help us tell more of the stories that matter from voices that too often remain unheard.
This post was published on the now-closed HuffPost Contributor platform. Contributors control their own work and posted freely to our site. If you need to flag this entry as abusive,
send us an email
.