It is very rare in international affairs for the stars to be perfectly aligned the way they are today when it comes to Saudi-US relations; and this is not only good on a bilateral level, but on a regional and global level too.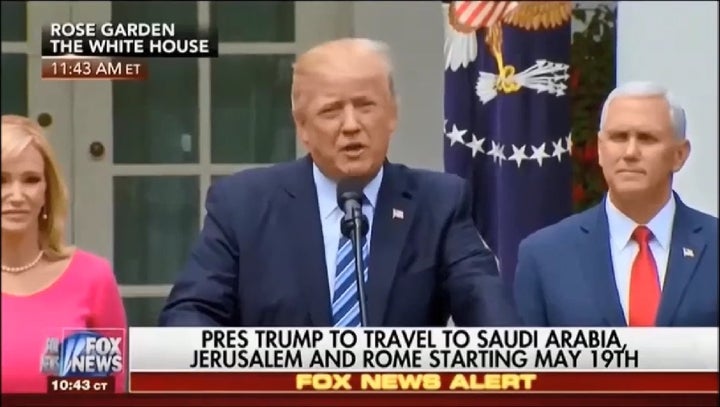 Anyone who has seen Deputy Crown Prince Mohammed bin Salman's recent television interview with leading regional broadcaster MBC would have reached the conclusion that the Kingdom has tried everything possible to support the previous US administration. However, when it came to the Syrian crisis, for example, President Obama "wasted many opportunities to resolve it," as Prince Mohammed pointed out.
In fact, President Obama's misled policies only encouraged the Assad regime to continue slaughtering the Syrian people, particularly when the former US President didn't respect his own chemical weapons redline. This "hands-off" Obama doctrine also arguably allowed the like of Daesh to thrive in the absence of a real deterrent, particularly given that the airstrikes the US coalition led were mostly cosmetic and didn't do much to combat the ideology and actual forces on the front.
On the contrary, it only took one chemical attack in Khan Sheikhon for the Trump Administration to immediately strike back and put the Assad regime in check.
"Unlike the 2009 excitement which came after Obama's famous Cairo Speech... this time it is an excitement which comes from actions, not words." - Faisal J. Abbas
Furthermore, Washington seems to be finally concerned with Tehran's destabilizing terrorist activities in the region, which the Obama-enforced nuclear deal only helped expand (again, against the repeated advice of Riyadh at the time).
These recent changes in US foreign policies are accompanied by positive changes that have been brewing in the Kingdom for the past two years. Indeed, when President Trump met Prince Mohammed bin Salman at the White House last March, he saw the face of this new Saudi dynamism and genuine efforts to reform and lead from the front.
Saudi Arabia itself is undergoing a massive transformation embodied in its ambitious Vision 2030 and is opening to investments and free trade like never before. It is also — as the country that hosts The Two Holy Mosques — leading the first-of-its kind Islamic coalition to combat Daesh and has just launched its own Ministry of Defense-backed initiative to take the ideological warfare against these terrorist groups and those who promote their ideas to a whole new and sophisticated level.
This perhaps explains why Trump chose Saudi Arabia to be his first foreign destination as a US president, and this is why he said he is adamant to meet with Muslim allies there "to build a new foundation of cooperation" to fight extremism.
These developments are cause for a new sense of excitement sweeping much of the Arab world; but unlike the 2009 excitement, which came after Obama's famous Cairo Speech, this time it is an excitement which comes from actions, not words.
*This post was originally published on Arab News
Related
Popular in the Community