By Hong Soon-do, Beijing correspondent, AsiaToday
China has the reputation of being a "copycat nation." Even though it has now become a powerful country in the field of patents, it's a fact that China still makes and sells products under another's brand name without the brand owner's authorization. But the thing is that this situation won't get any better soon. Rather, it's almost impossible that things will improve considering the counterfeiting DNA of the Chinese tradition.
Counterfeiting has been a part of Chinese culture. A good example would be Cao Cao, the villain hero of the novel "Romance of the Three Kingdoms." Since he was a doubting Thomas, he is known to have made 60 fake tombs, fearing a tomb theft after his death. Li Po, one of the greatest poets in China, was not so different. It's a widely-accepted theory that he plagiarized Japan's ancient poetry or his famous poem "Jing Ye Si" (Quiet Night Thoughts).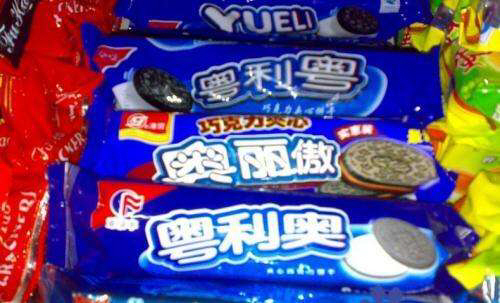 This is why there aren't many unique things in hardware and software fields in China, the world's largest manufacturer. For instance, Chinese smartphone maker Xiaomi's smartphones are rumored to be Apple and Samsung's copycats.
Now, U.S. President Donald Trump is targeting Chinese intellectual property practices. He is planning to order probe on Monday into China's intellectual property policy that has been postponed on Aug. 4, Politico and other U.S. media outlets said. There is a reason why Trump took a hard-line stance abruptly. He is unhappy with China, which is not putting enough pressure on North Korea to stop nuclear and missile threats. If China reads Trump's clear message and starts to take actions against the North, the investigation could be postponed again. However, China isn't going to yield to U.S. pressure passively. Rather, China is more likely to fighter fire with fire.
In this case, those who are likely to be in trouble are Chinese copycat companies. Industry insiders say that those companies are already terrified. Some of them are keeping silence, but they are hoping that the government puts more pressure on North Korea.
Calling all HuffPost superfans!
Sign up for membership to become a founding member and help shape HuffPost's next chapter
This post was published on the now-closed HuffPost Contributor platform. Contributors control their own work and posted freely to our site. If you need to flag this entry as abusive,
send us an email
.