Initially, Truong Tran's multimedia works feel sweet, innocent and tinged with nostalgia, like uncovering one of your favorite children's books you hadn't seen in decades. His exhibition, "I Meant to Say, Please Pass the Sugar…," which recently opened in San Francisco, is no exception. It features thousands of dainty butterfly cutouts, pinned onto pastel paper dolls and fuzzy idyllic landscapes.
Yet look a little closer and you'll notice the butterflies are made from muscular torsos and knotted limbs -- yes, these delicate winged creatures are made of porn.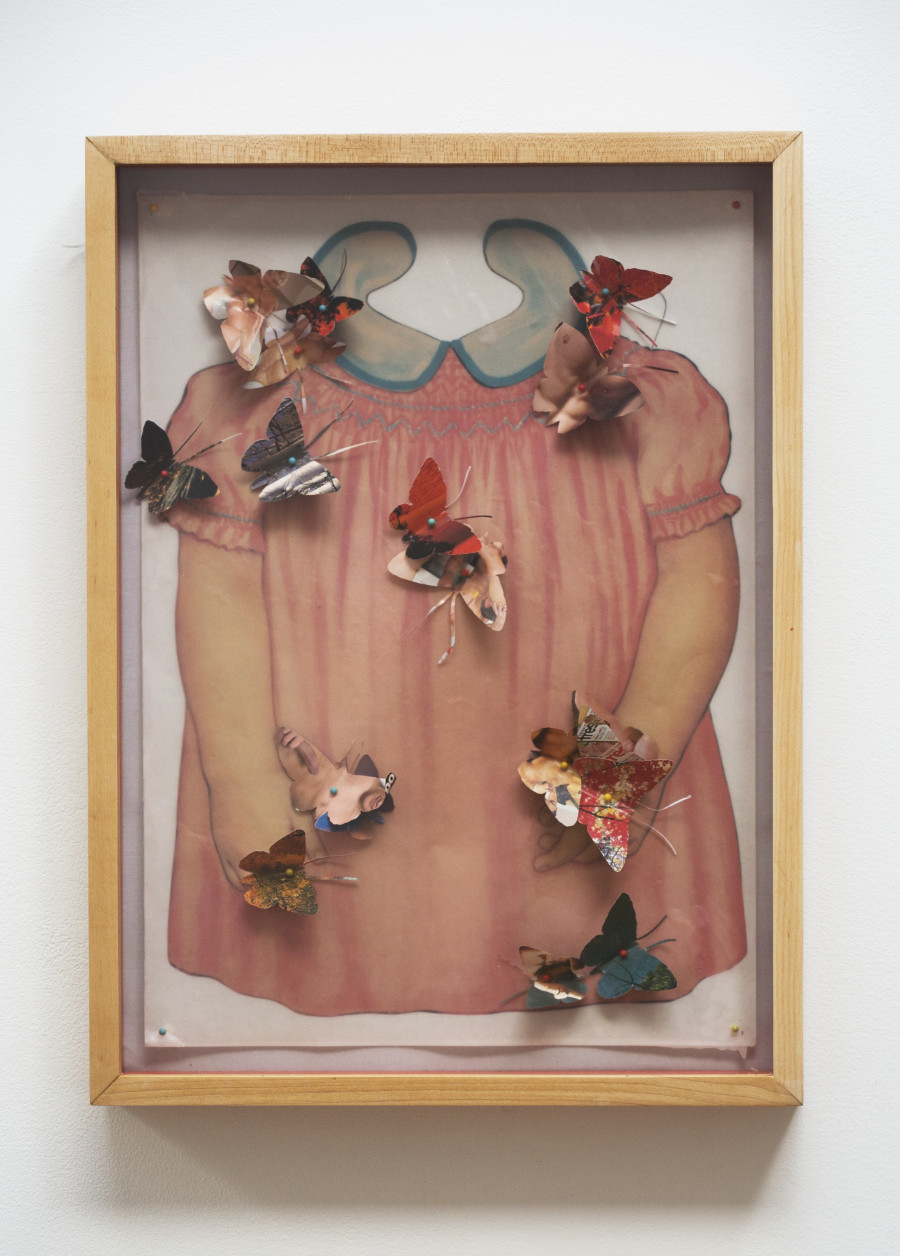 The Expectations of a Prescribed World #1
Tran's work toys with notions of attraction and repulsion, desire and the physical body -- and unearthing the pornographic element of his piece is merely the first step to understanding his work. More than a playful investigation of sensuality and surprise, Tran's series is a meditation on loss. "I began working with these materials after the death of my neighbor and friend Joe," he explained in an interview with The Huffington Post. "He gave me a box filled with vintage magazines of naked men. After he passed away, I made a quilt from old nature calendars and these magazines to celebrate his life and my own as gay men in this society."
While most who've encountered Tran's work would describe the gifted materials as pornographic, Tran has a different idea of how pornography is integrated into his art. "The word 'pornography' is such a loaded term. It is often invoked to frame what is obscene, inappropriate or what others deem is appropriate in society," he said. "I'd much rather apply such a word to the real obscenities of our time. Politics, homophobia and the violence born of these constructs are the real obscenities in my life. There lies the real pornography."
What is accepted and what is deemed obscene, in both the real world and the art world, is the question at the core of Tran's work.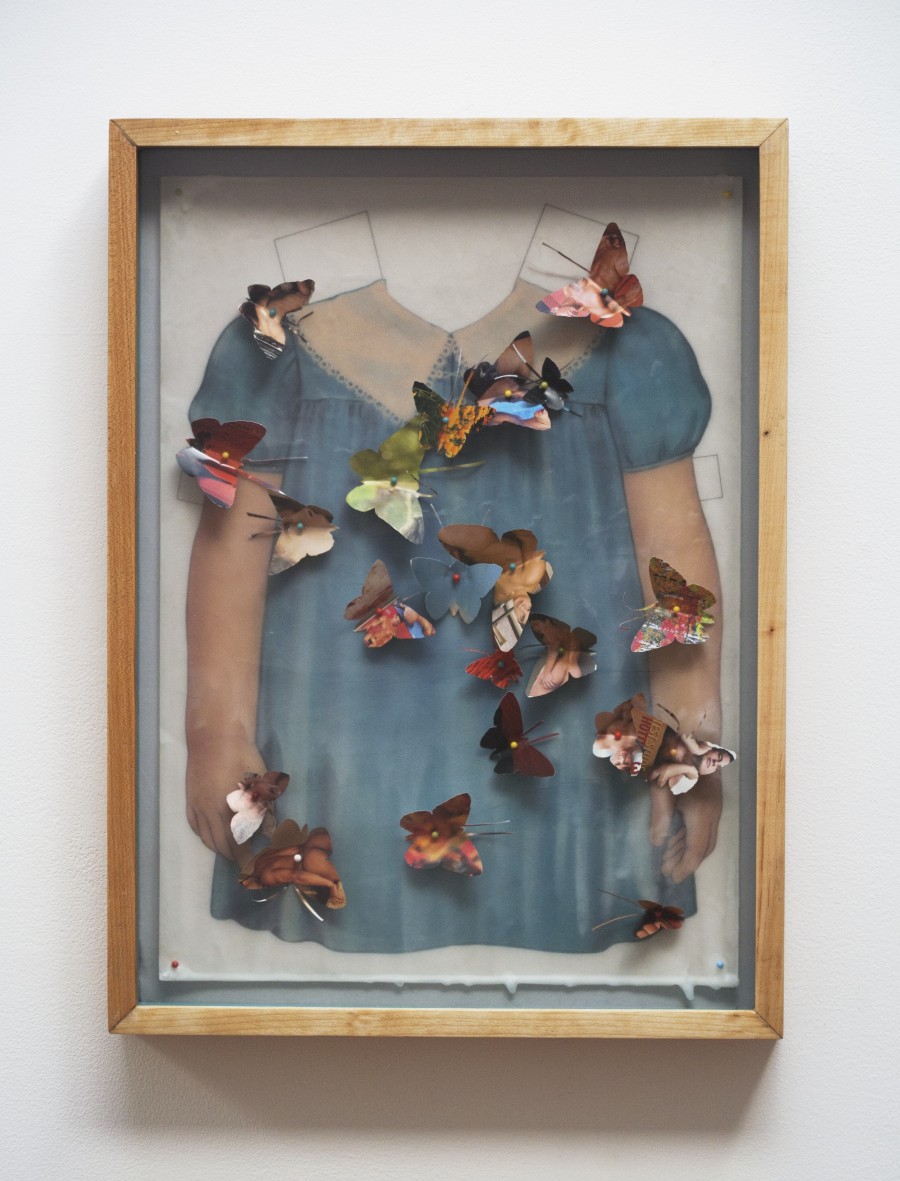 The Expectations of a Prescribed World #2
In the midst of his creative process, Tran found another obscene site worth folding into the exhibition: Damien Hirst's "In and Out of Love" at the Tate Modern, which was responsible for the death of 9,000 butterflies. Though Tran had been creating butterflies before the exhibition opened, upon learning of the art atrocity, his work took on a new meaning.
"I had been cutting butterflies even before the launch of the Tate retrospective of Hirst's work but with no real goal or aim. Once I heard about the exhibition and the death of 9,000 butterflies, my own work with the cutting of butterflies made perfect sense," he said. "I would respond to what I deemed as obscene (the killing of 9,000 butterflies) with a gesture of my own that would perhaps be deemed obscene by many in society. I was making a comparison about the different systems of value we construct in society."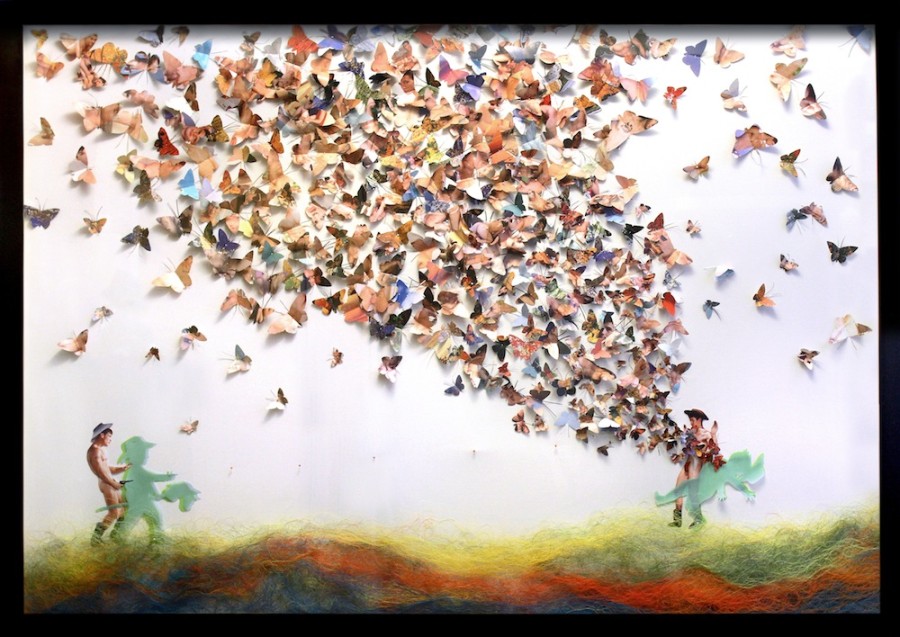 Summer Bliss
The resulting artworks, originally appearing as innocuous as they do charming, give way to a complex labyrinth of gestures, allusions and emotions. In the end, Tran challenges his viewers to see homophobia, rather than nudity, as the real pornography. "The act of cutting butterflies became a meditation for me on themes of loss, reconciliation and the gay body in the consciousness of this time," he said. "It was reported on the news this past weekend that a lesbian couple was savagely beaten and killed in Texas -- a hate crime. I recently said that I was relieved to have arrived at my goal of 9,000 butterflies, but I've been reminded that no amount of cutting will ever be enough. These days, my hands instinctively move towards a pair of scissors and some paper."
"I Meant to Say, Please Pass the Sugar…" is one of those exhibitions that shows how many intricately weaved stories live and breathe inside a single image -- made from memories, beliefs, compulsions and the occasional unexpected outrage. While most artworks that incorporate pornography utilize its reappropriation as the general message of the work, for Tran, the porn is only the beginning. See his work below and let us know your thoughts in the comments.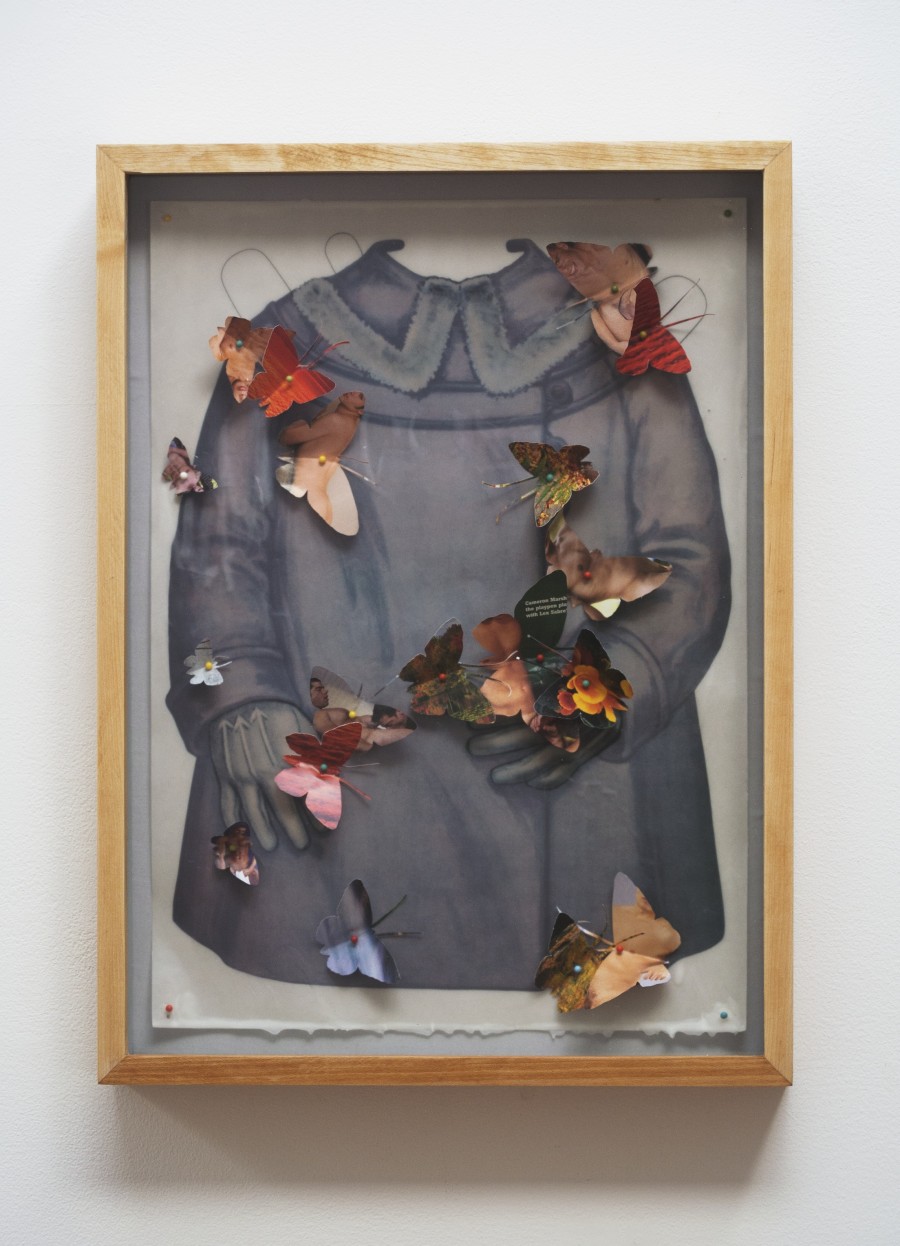 The Expectations of a Prescribed World #3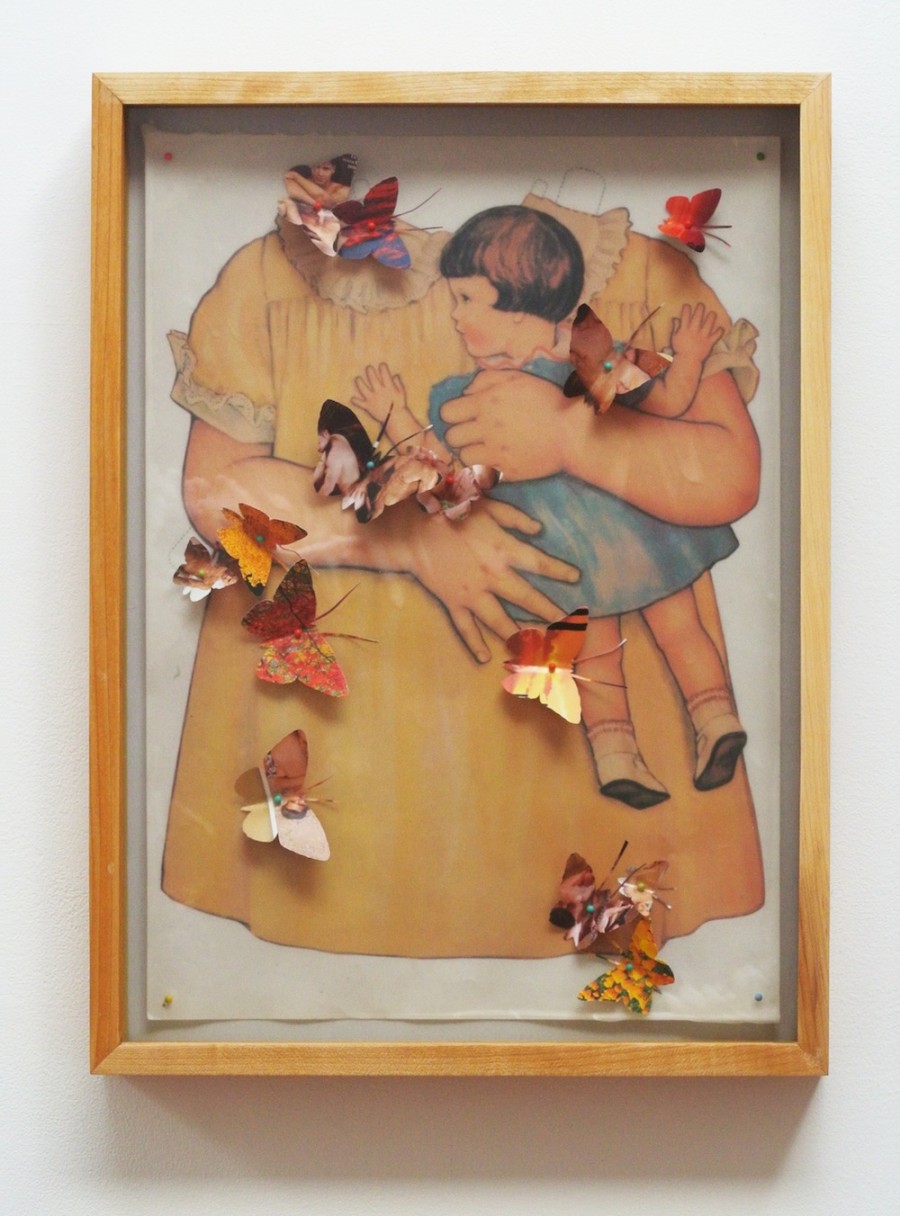 The Expectations of a Prescribed World #4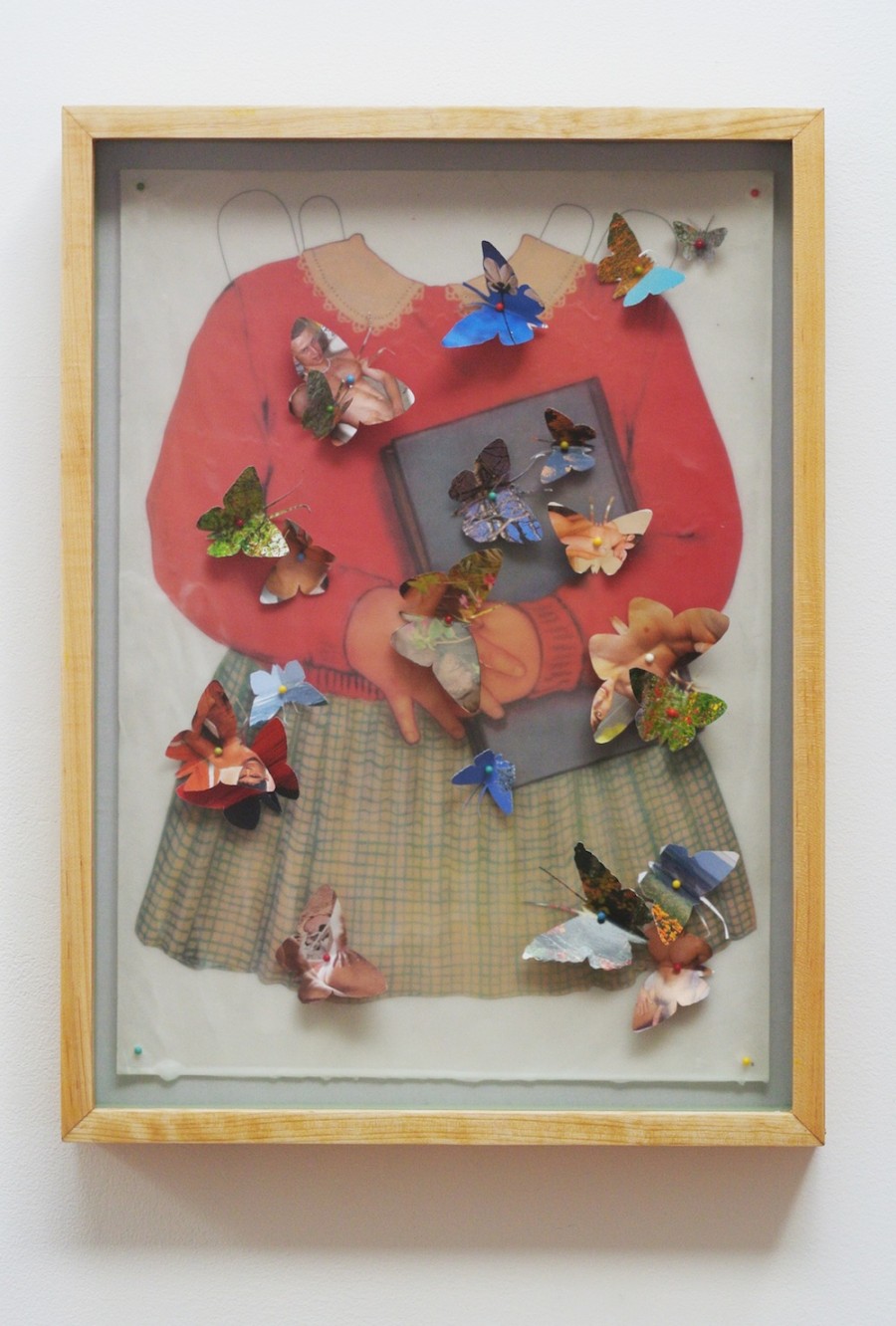 The Expectations of a Prescribed World #5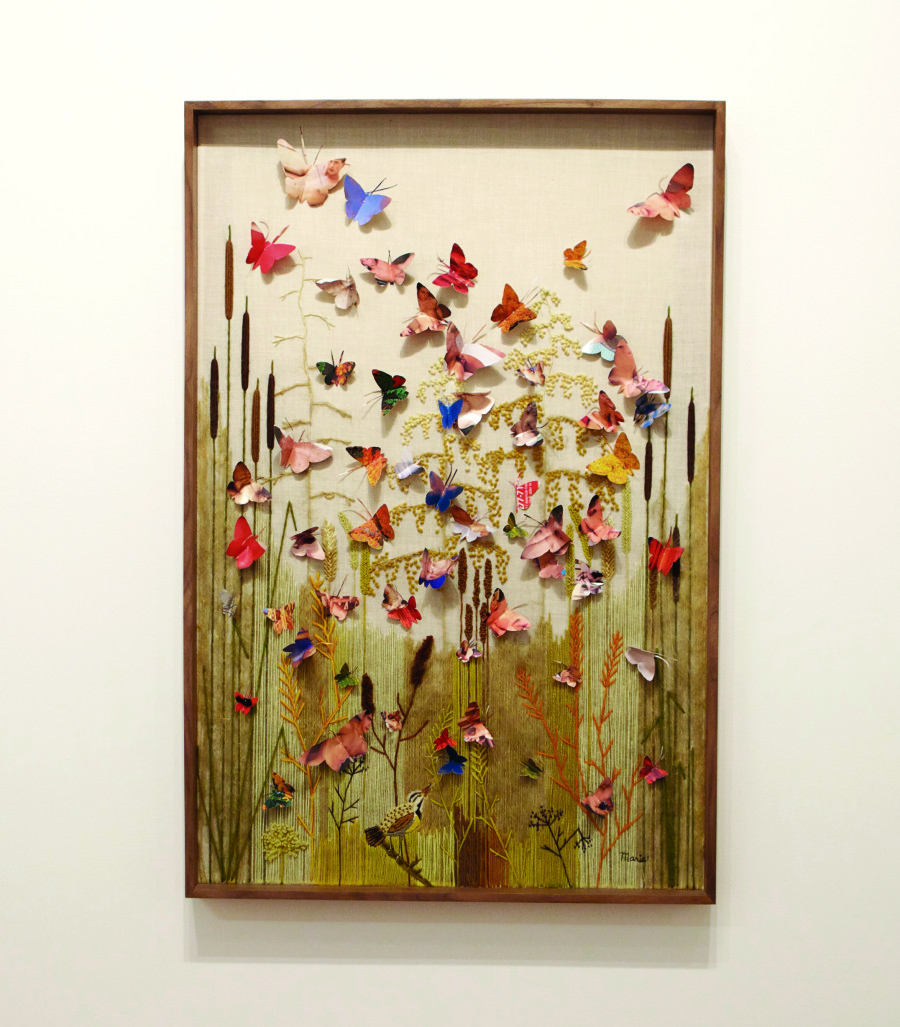 Dearest Marie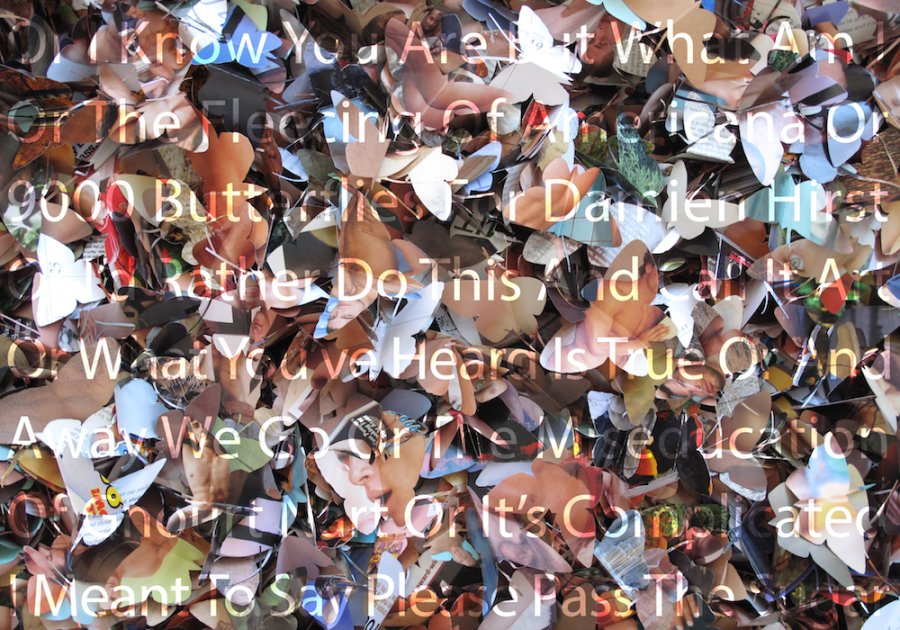 Or I Meant to Say Please Pass the Sugar
"I Meant to Say, Please Pass the Sugar…" runs until losing reception on Friday, April 11, 2014 at The Telegraph Hill Gallery in San Francisco. Their will be a closing reception April 11 from 6:30-8:30pm. There will be refreshments and attendees will have the opportunity to walk through the gallery and meet Truong.

Related
Popular in the Community