 The California state Senate passed the Trust Act by a vote of 24 to 10 on Monday, California daily La Opinión reports. The immigration legislation must now head to the lower house -- which passed an earlier version of the bill -- to approve amendments before heading to Gov. Jerry Brown's office for a signature.
The legislation, which would restrict local police from detaining undocumented immigrants without serious criminal records on behalf of federal immigration authorities, is one of a flurry of bills flooding through the state legislature as the session draws to a close.
Brown vetoed the Trust Act last year, calling it "fatally flawed" because he said the list of offenses classified as serious crimes under the bill was not extensive enough. "For example, the bill would bar local cooperation even when the person arrested has been convicted of certain crimes involving child abuse, drug trafficking, selling weapons, using children to sell drugs, or gangs."
The Trust Act emerged as a reaction against Secure Communities, an enforcement program that allows Immigration and Customs Enforcement to identify undocumented immigrants detained by local law enforcement by sharing fingerprints and other data. The program had led to almost 80,000 deportations in California as of April, according to Fusion.
President Barack Obama has ramped up deportations since taking office in 2008, setting new records by expelling roughly 400,000 people per year. Administration officials view Secure Communities as a way to focus on deporting people with serious criminal records.
But opponents, who refer to the program as "S-Comm," say it ensnares many non-criminals or low-level offenders, undermines trust between immigrant communities and police, and sticks the state with the bill for locking people up that would otherwise be turned free.
The text of the Trust Act, Assembly Bill 4, also raises due process questions about the use of immigration detainers, as requests from ICE to local authorities to hold a suspected deportable immigrant are called:
Unlike criminal detainers, which are supported by a warrant and require probable cause, there is no requirement for a warrant and no established standard of proof, such as reasonable suspicion or probable cause, for issuing an ICE detainer request. Immigration detainers have erroneously been placed on United States citizens as well as immigrants who are not deportable.
Similar efforts are under way at the local level.
Before You Go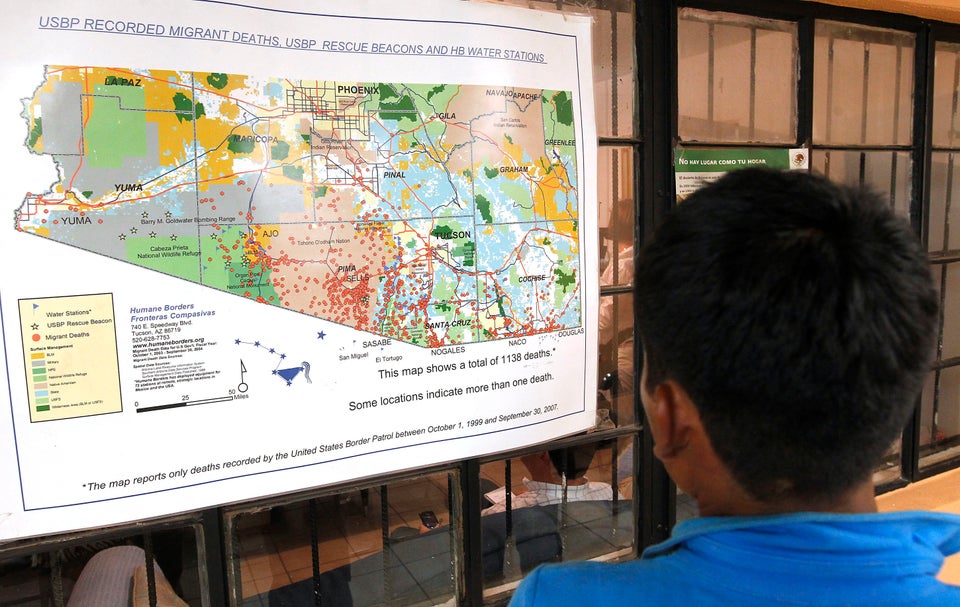 Why Militarizing The Border Is A Bad Idea
Popular in the Community