WASHINGTON -- California Gov. Jerry Brown vetoed a bill late Sunday to make California the "anti-Arizona" on immigration enforcement, after a long fight that took the bill into the national spotlight as a possible rebuke to a program the Obama administration has made key to its effort to remove undocumented immigrants.
Brown did not announce his decision on the bill until close to midnight, Pacific time, as part of a spate of bills -- including one he did sign to allow driver licenses for some young undocumented immigrants -- that Brown needed to address before the end of September. Even a few hours before, advocates weren't sure which way it would go, but in the end Brown ruled it "fatally flawed."
The TRUST Act, which was originally introduced by state Assemblyman Tom Ammiano, would have limited the state's law enforcement's interactions with federal immigration enforcement efforts. It specifically would have restricted California's cooperation in the Secure Communities program, which relies on local police to hold undocumented immigrants detected upon arrest until Immigration and Customs Enforcement can pick them up.
Critics of Secure Communities, which they refer to as the less-euphemistic "SCOMM," argue the program hurts local communities by making immigrants fearful of police, by netting low-level and non-criminals, and by clogging jails, at a high cost, with individuals whom police would otherwise let go.
States aren't actually allowed to leave the program, although they were originally told they would be, and some have attempted to do so. But they can legally ignore requests, called detainers, to hold immigrants for ICE. The TRUST Act would release undocumented immigrants despite requests from ICE if they didn't meet certain criteria based on their record and the severity of their crime.
The bill is backed by a number of prominent Democrats, including Los Angeles Mayor Antonio Villaraigosa, House Minority Leader Nancy Pelosi (D-Calif.) and 21 other members of the U.S. Congress from the state. The New York Times editorial board endorsed the legislation in June, as did religious leaders such as Los Angeles archbishop emeritus Cardinal Roger M. Mahony, law enforcement leaders, immigrant rights advocates and other prominent Californians.
On the other side, though, were arguments from ICE and some sheriffs in California that the bill could hurt safety, including from Los Angeles Sheriff Lee Baca, who promised to ignore the bill if it became law. ICE did not comment publicly on the legislation ahead of Brown's decision. But arguments made in letters sent previously by Director John Morton about a similar, but more local, effort in Cook County, Ill., to ignore ICE requests might be an indication of the organization's position relative to California's bill.
Morton wrote in a January letter to the Cook County Board of Commissioners that some immigrants released by local police went on to commit other crimes, although opponents of Secure Communities point out that non-immigrants are routinely released despite the fact they at times go on to repeat crimes.
Brown wrote in his veto message that he will work with the state legislature to fix the "significant flaws" in the bill, opening the door to more work in the future.
He wrote that he supports comprehensive immigration reform and that "federal agents shouldn't try to coerce local law enforcement officers into detaining people who've been picked up for minor offenses and pose no reasonable threat to their community."
"But I am unable to sign this bill as written," he continued, saying the bill bars cooperation in some instances he believes are serious. "I believe it's unwise to interfere with a sheriff's discretion to comply with a detainer issued for people with these kinds of troubling criminal records."
Before You Go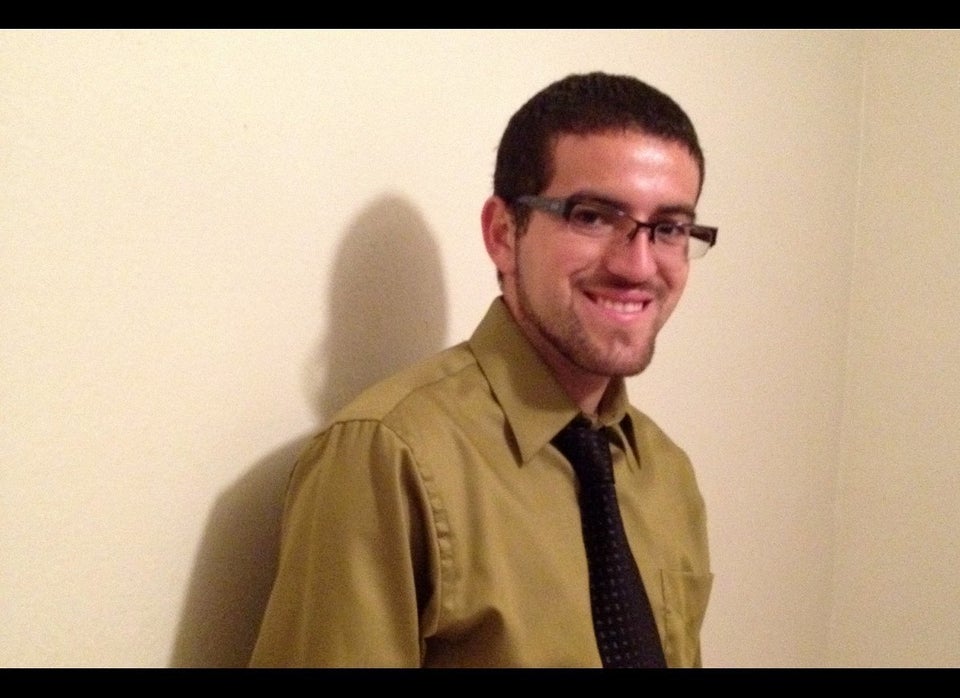 DREAMers Taking A Stand
Popular in the Community