Everyone has had their trust broken at some point or another, on a large scale or small. It's a universal human experience, and according to life coach Iyanla Vanzant, one big key to being able to learn how to trust again comes down to remembering six words:
"Human beings are crazy as hell."
It's a statement that would receive more than a few knowing smiles and nods, but when Iyanla spoke about this topic at OWN's offices in Los Angeles recently, she wasted no time focusing on the flip side of that coin.
"You're human, too, you know," she points out. "There are as many people who had to seek a therapist/coach after their dealings with you as you had to seek because of your dealings with somebody else."
It's a perspective that Iyanla believes can evoke more compassion, and it's not the only piece of knowledge you must have to be able to reinstate your ability to trust. You must also understand that people's mistreatment of you often isn't personal. Iyanla uses herself as an example.
"I used to think how my father ruined my life," she says. "It wasn't personal. He was busy trying to clean up his own mess, and that just had a negative impact on me. It really wasn't personal. My father never got up and said, 'Let me destroy my daughter's self-value and self-worth and self-esteem today. Let me make her doubt herself. Let me just destroy who she is as a woman…' No. He was busy trying to handle his own crazy."
"Because of our interactions and our exchange with other people and their messiness, we begin to think that we can't trust other people," she says. "The truth is, we don't trust ourselves to know which people we can and cannot trust."
Another piece of advice from Iyanla:
Related
Before You Go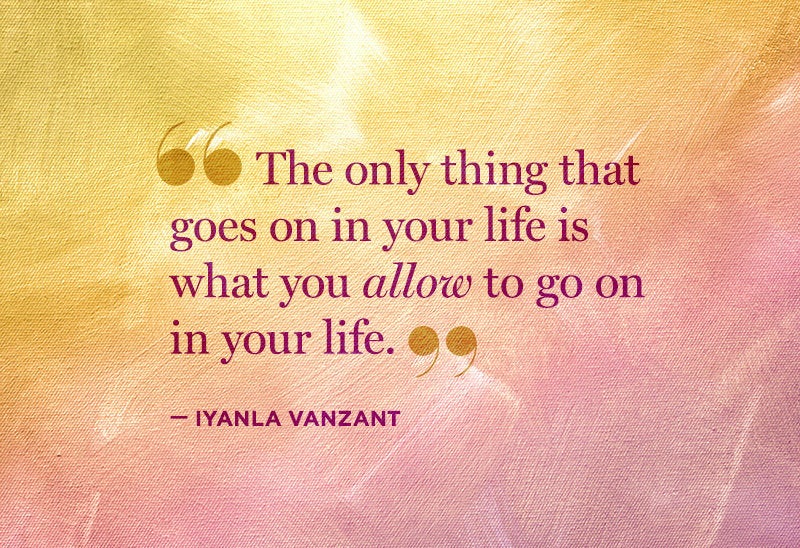 Iyanla Vanzant's Quotes On Love And Life