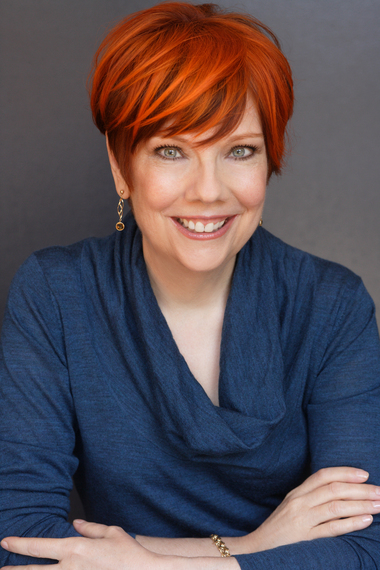 Under seven different pseudonyms, Jayne Ann Krentz has written more than 120 romance novels. Many have been bestsellers. Now, she uses only three names: Jayne Ann Krentz when writing contemporary romantic-suspense; Amanda Quick for historical romance-suspense; and Jayne Castle when penning paranormal romance-suspense.
Trust No One, a contemporary romance-suspense novel, features Grace Elland, a creative marketing assistant to a Seattle-based motivational guru. Grace discovers her boss's body, and after reporting it to the police, begins receiving cryptic and vaguely threatening emails. Strangely, they come from her dead boss's computer. To make matters worse, when she was a teen-ager, Grace also found a dead body, an event that left her with night terrors and panic attacks. Even worse, it appears someone is trying to frame Grace for her employer's murder.
You're an outspoken advocate for the romance genre. What are your thoughts about the genre and its standing?
The romance genre is slammed with the same critiques applied to all popular fiction. I think it's because people tend to take popular fiction for granted. They don't appreciate that romance novels, and all popular fiction, transmit our culture's core values to the next generation. Romance novels convey values especially important to women. Most crucial is the belief in the healing power of love. In popular fiction--romance included--the values we see preserved are ones everyone recognizes: an appreciation of honor; the healing power of love; doing the right thing when the chips are down; and the issue of good versus evil. The romance genre--along with other forms of popular fiction--affirms those values. They really derive from ancient heroic literary traditions.
I also find the romantic suspense novel to be a very American genre. It captures the essence of two strong characters facing a dangerous situation in which they must work together to survive. It's an American story with its roots in the old Wild West. As Americans, it's really our story.
Do these elements make romance novels so enduring?
While the healing power of love is probably the core value, there are other factors that account for the enduring power of the genre. Romance novels affirm the importance of nurturing and of loving protectiveness. The foundation of "family" is at the center of the story. It's not about sex; nor about romance, per se. It's all centered on family. I think that's why the appeal of romance novels is so enduring. Most women, and many men, too, have an appreciation for family. That's the key to the romance story. Rather than calling the ending a 'happy ending,' the ending of a romance novel is actually the formation of a new family.
Do you see your audience as being primarily women?
I write a story to satisfy myself. I don't really focus on the audience. I think about what the story needs in order to be satisfying to me. Statistically, yes, most readers of romance are women. But, keep in mind, the majority of all fiction is read by women. I think the suspense and thriller genres tend to appeal more to men because they're the warrior stories. But, one of the most popular male writers among women is Lee Child. I understand in his latest Jack Reacher novel, Reacher learns he has a son. And that's important because if you don't have a family, you don't have a future.
Trust No One is written from both Grace's and Julius's perspectives. Is it an advantage to write from multiple points of view?
I think using a few perspectives helps the story tell itself in a way that satisfies the reader. I like being in different characters' heads. That technique expands the story, gives it more depth. One of the risks a writer takes when he or she starts jumping around from one character to another--sometimes called hip-hopping--is the danger of distancing the reader. If you bounce around too much, the reader may lose the sense of identification with the main character. So, it's a balancing act.
Do you ever use the first person narrative point of view?
I've never done that. Actually, many of us grew up with that technique, having read Gothic novels. A number of them were written in the first person, but I think that perspective limits the story's reach. For instance, in the first person narrative, you can't really talk about what the bad guy is doing or thinking.
From your oeuvre of works, it's clear you've written two, three, and sometimes four novels a year. Tell us about your writing schedule and routines.
Nowadays, I think you'll see many more mystery and thriller writers doing more than one novel a year. Robert Parker was writing three a year. John Sandford is doing two. It's always been a marketing consideration. I wrote a good number of novels each year at the beginning of my career, but don't do it anymore.
I've always been a disciplined writer. Most successful writers I know are very disciplined. I'm at the computer at seven in the morning. I work until about noon; after that, any creativity I may have is pretty well shot for the day. Then, life gets in the way and I go shopping. (Laughter).
Is there a reason you've used so many pen names over the years?
It was always a business decision. There were times when I was writing for two or three different publishing houses and they each demanded a different name. They wanted to tie up a particular name.
You're still using three different names for your novels.
Yes, I've been using those three names for three years. The market changes from season to season. One season, the Amanda Quick name works better; and the next season, Jayne Castle takes off. I want to leave one or two names behind, but as long as they work, I'll keep using them. They allow me to take my core stories into three different landscapes or subgenres. I find it refreshing to move among my three worlds.
Is it accurate to say you created the futuristic romance subgenre with the novel Sweet Starfire?
People credit me with that, but I got the idea from Anne McCaffrey.
The erotic scenes in Trust No One are done very artfully. Will you talk about writing erotica?
To an extent, it's like writing violent scenes. The trick is to remember that what happens physically isn't the important thing. What matters most is the emotional element. It's crucial to depict the emotions with which the characters enter the scene, and those they have at its conclusion. The erotic scene should be a life-changing event. It should add to the progress of the romance itself, in the same way an act of violence must trigger the next step in a thriller novel. In order to rise above the level of prurience, the erotic scene must demonstrate growth--in either character development or the novel's plot.
You've had such writing success for years. What about the writing life has surprised you?
What surprises me is the fact that today, authors get stuck with so much of the marketing end of publishing. It wasn't the case when I started out. I think it's because of the chaos in the industry now. Publishers used to get your book into bookstores and they did the marketing. But today, with so much happening online, the reality is that most writers are forced to do a great deal of their own marketing.
What do you love about the writing life?
I just love seeing a scene come together on the page. I live from scene to scene. If I actually sat down and thought about the fact that I've got five hundred pages to go, I'd be doomed before I started. Each scene, for me, is a little story unto itself. When I get that scene just right, I feel so good.
If you could have dinner with any five people from history or literature, living or dead, who would they be?
Any five from the stable of writers who wrote the Caroline Keene Nancy Drew books, my favorite and formative series.
Congratulations on writing Trust No One, a contemporary romantic-suspense novel that's certain to appeal to millions of people.
Mark Rubinstein
Author of Mad Dog House and Mad Dog Justice
Popular in the Community